What to Expect from the 2021 Buffalo Bills
It's crazy to think about but the 2021 NFL season is right around the corner. If you're a Bills fan then you knew how fun it was to be part of the magic last season. Even though the team didn't win the Super Bowl, they accomplished so many things, both the players and the organization. From winning the AFC East to winning a couple of playoff games, it was so much fun. But it's a new year and I'm going to give Buffalo fans a few things to expect during this upcoming season.
Another Division Title
One thing Bills Mafia should expect to happen is another AFC East title. As I mentioned earlier, this team accomplished so many things last year including a division title. I think they will win it again this year but it won't be easy. The New York Jets are in a rebuild, so I don't expect them to be a threat. However, the Miami Dolphins and New England Patriots are the two threats, especially the Patriots. Miami has a good team but didn't really do anything in free agency but the Patriots did. Rookie quarterback Mac Jones will be starting for the Pats but I still believe Buffalo is the best team in that division.
A Return to the AFC Championship Game
Back-to-back visits to the AFC championship game is another realistic possibility for this team but I'm sure Bills fans expect them to win it this time. The Bills lost to the Kansas City Chiefs last year in the AFC championship game and to put it lightly, Buffalo was carved up by Chiefs quarterback Patrick Mahomes. It was a learning experience for the team and the AFC is stacked once again. Teams like the Cleveland Browns, Baltimore Ravens, Tennessee Titans and more are legit teams. It'll be a battle but if the Bills find themselves in the AFC championship game again, I think they can win it this time around.
One of the Best Records in the AFC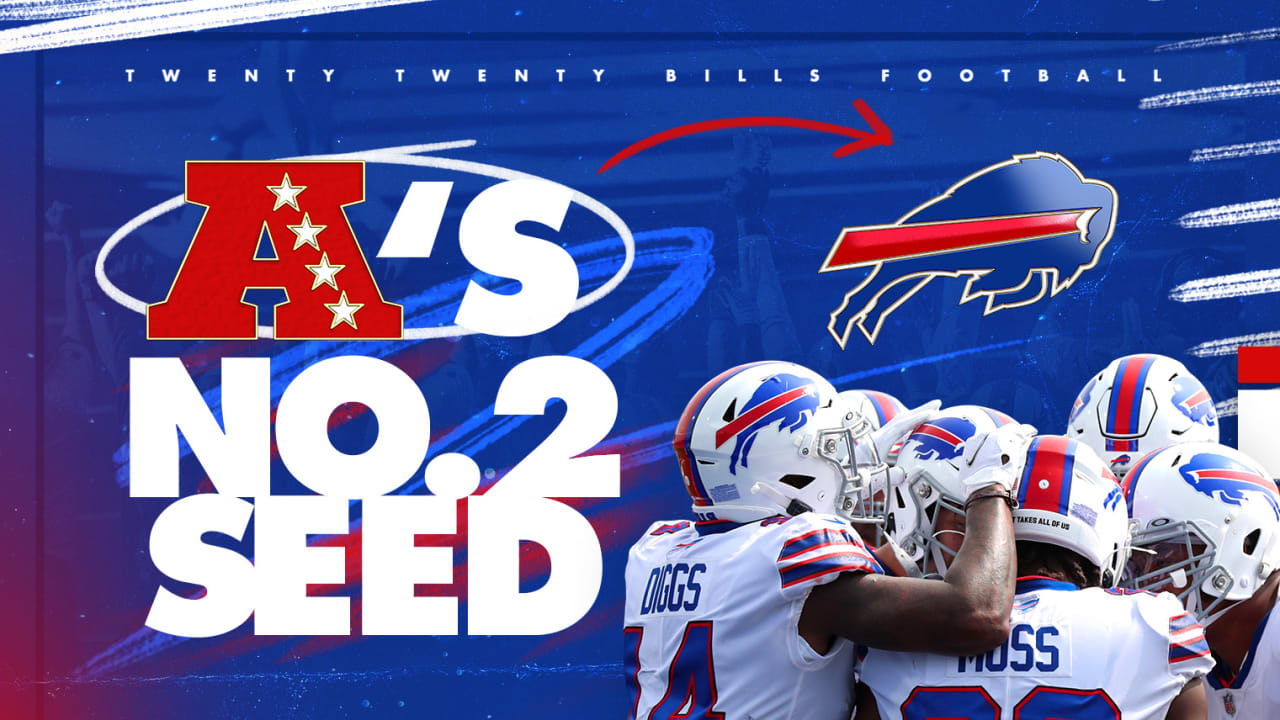 If it wasn't for one fluke play, the Buffalo Bills would've been 14-2 last season. This season, I do think the Bills could finish the year 14-3. With the NFL adding an extra week on the schedule, I can definitely see 14-3 as a reasonable record for Buffalo and I know I'm not the only one. Last years team set the bar for themselves and there's a good chance this team wins AT LEAST 13 games this year.
Breakout Players
I expect a few players to take the next step this season. I don't think anyone of us expected quarterback Josh Allen to take the jump he took last season. Even though I don't expect the following players to take the jump Allen took, I think they will breakout this season. These players include tight end Dawson Knox, linebacker Tremaine Edmunds, running back Devin Singletary and wide receiver Gabriel Davis. I'm sure there are more players other Bills fans could say but I'm sure a good majority of them will say the names that I listed.
A Super Bowl Trophy?
Yes, the Bills are Super Bowl contenders. Yes, it's possible they could win it this year and in the near future. No, it doesn't feel real. Just the thought of seeing a sports team I root for winning the championship is such a great feeling. Us Bills fans have heard it all. The, "Boy I Love Losing Super Bowls" jokes or how we choke in the big game or any of the other jokes and memes we hear opposing fanbases say. But, if the Bills can win that elusive Lombardi trophy, the 90's will seem like a distant memory. When our sports teams are good, Buffalo is the place to be. It would be an amazing feeling seeing this team win the Super Bowl.
We'll see what happens this season but the goal for this team is clear, it's to win the whole thing and I'm sure what I listed today are what Bills fans want to see.
(Featured image credit to the Buffalo News).
Use the Promo code "couchguy20" or "LLP" at Manscaped.com. Grab some of the best tools in men's below the belt grooming. Furthermore, using the code you'll get 20% off of your order AND free shipping. Help out the site and help out yourself by buying some products from Manscaped TODAY.
Tired of soreness and pain slowing you and your workouts down? Change that. Melt stress away anytime, anywhere with the ExoGun. Designed to give you the ultimate recovery utilizing percussive therapy and deep tissue massage, it will change your recovery life FOREVER. Follow this link (Exogun) for 10% off or use code promo code CGS10 at checkout!
-Zach Jezioro (@ZJezioro_13 on Twitter)