Fantasy Football Preview: New Orleans Saints vs Carolina Panthers
In week two there will be a NFC South showdown between the New Orleans Saints and Carolina Panthers. Both teams come into this game undefeated at 1-0. Obviously, the Saints were the talk of week one because of Jameis Winston's five touchdown game against the Green Bay Packers. The Panthers are coming off of a week one victory against the New York Jets where Sam Darnold got his revenge. So what can we expect in this matchup? Which players will have a major impact? Let's dive into this fantasy football preview: New Orleans Saints vs Carolina Panthers.
Must play:
Robby Anderson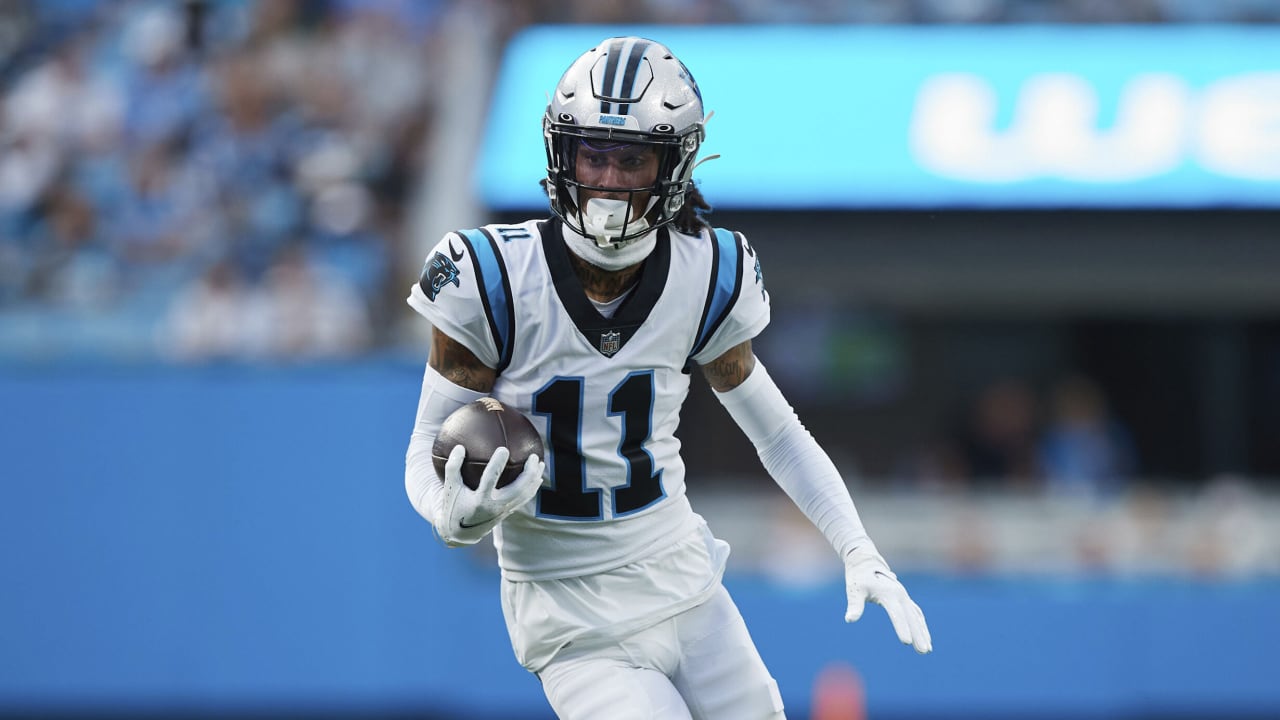 Yes, Robby Anderson is renewing his chemistry with quarterback Sam Darnold. Also yes, Anderson only had one catch last week against the Jets. But, that catch was a 57 yard touchdown reception. Robby Anderson owners there is no need to fear. This is a bounce back week for Anderson and he will be more involved against the Saints who are going to be missing a few key defensive players in this game. Remember, Anderson is one of those players who is always reliable in the flex position.
Prediction: 4 catches, 85 yards, 1 touchdown
Jameis Winston
Will Jameis Winston have a repeat performance? Probably not. But, Winston has momentum coming into this game and fantasy owners should take advantage of that. Winston can be trusted to throw for at least 150 yards and at least one touchdown. That's a good chunk of points right there. Plus, he can always check the ball down to Alvin Kamara and let Kamara take over from there. It'd be more wise than not to play Winston this weekend against a Panthers defense that almost gave up a comeback against the New York Jets.
Prediction: 30-43, 300 passing yards, 2 touchdowns
Also start:
DJ Moore
DJ Moore is the Panthers top receiver. Now that Sam Darnold is the quarterback, Moore will be the player the Panthers were expecting him to be when he was drafted 24th overall in 2018. Moore is coming off a six reception performance with 80 receiving yards. This is just the beginning of the season. Once DJ Moore gets going, he could be what AJ Brown was last season for the Tennessee Titans.
Prediction: 5 catches, 110 yards, 1 touchdown
Alvin Kamara
This should be more than obvious. Kamara is a top running back in the league and will do damage against anybody. He's a dual threat player that can run out of the backfield or run routes and make a play to get open and act as a receiver. It's hard to stop Kamara no matter who you are as a player defensively.
Prediction: 20 carries, 120 yards, 2 touchdowns, 2 catches, 25 yards
Toss up:
Marquez Callaway
Week one was highly disappointing for Marquez Callaway. With Michael Thomas out for the foreseeable future, there is no top wide receiver in New Orleans. After the preseason it looked like it could be Callaway. But, again, week one was a dud for him. Callaway had one reception for 14 yards. Proceed with caution if you are using Callaway this weekend. It might work, it might not.
Prediction: 3 receptions, 25 yards
Avoid:
Saints defense/special teams
This game has serious potential to be a shootout. Plus, the Saints defense will be without Marcus Davenport and Kwon Alexander for the next three weeks. That's two players who can rush the quarterback gone. Plus, a defense going up against Christian McCaffrey will allow big gains. It'd be best to leave the Saints defense on the bench this weekend.
Images from: lineups.com, nfl.com, theathletic.com, news.yahoo.com, wgno.com
Use the Promo code "couchguy20" or "LLP" at Manscaped.com. Grab some of the best tools in men's below the belt grooming. Furthermore, using the code you'll get 20% off of your order AND free shipping. Help out the site and help out yourself by buying some products from Manscaped TODAY.
Tired of soreness and pain slowing you and your workouts down? Change that. Melt stress away anytime, anywhere with the ExoGun. Designed to give you the ultimate recovery utilizing percussive therapy and deep tissue massage, it will change your recovery life FOREVER. Follow this link (Exogun) for 10% off or use code promo code CGS10 at checkout!
-Matt Burnett (@mattthew_jordan on Twitter)