Fantasy Football Preview: Buffalo Bills vs New York Jets
It's week ten of the NFL season. It's officially time to start thinking about playoffs for both fantasy purposes and actual purposes. The New York Jets host the Buffalo Bills in an AFC East divisional game. The Jets are coming off of a Thursday night football loss. The Bills are coming off of a very surprising and extremely disappointing loss to one of the worst teams in the NFL, the Jacksonville Jaguars. So, players on both squads will be looking to have bounce back weeks. With that being said, here is this week's fantasy football preview: Buffalo Bills vs New York Jets.
Must play:
Elijah Moore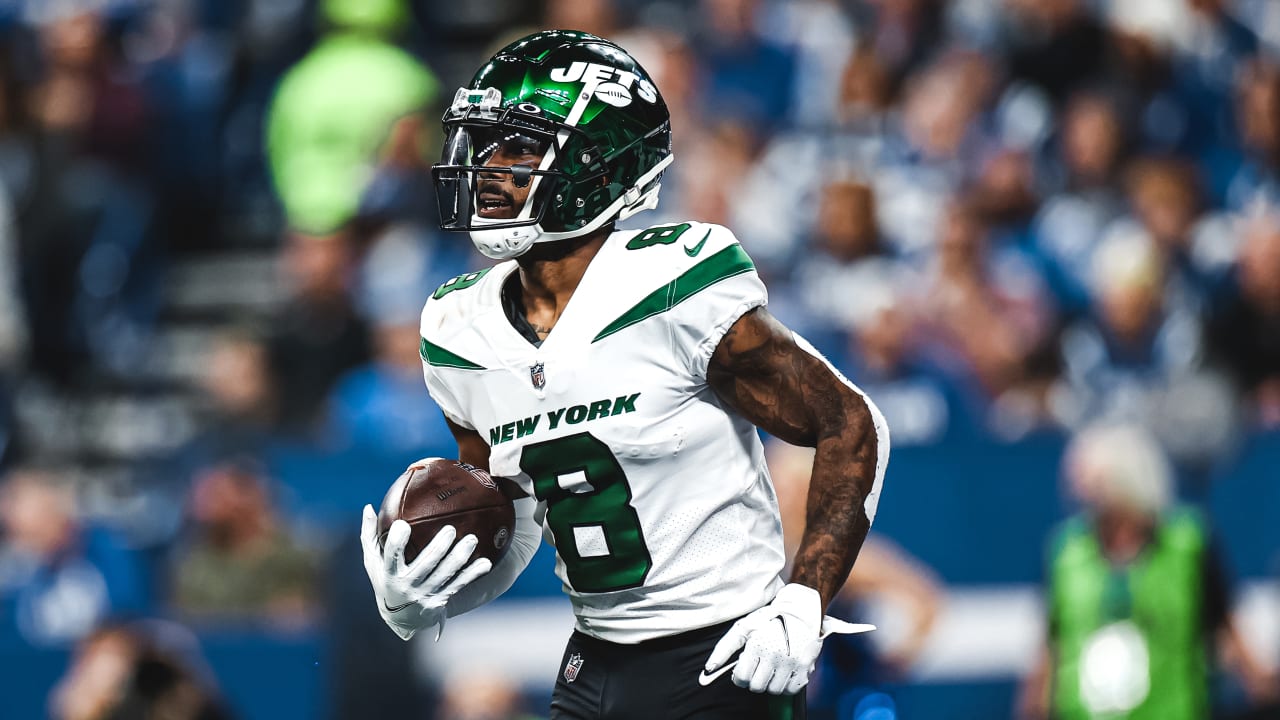 It took a little while but Elijah Moore is heating up. In the last two weeks Moore has become more involved in the offensive game plan. With Mike White expected to start this Sunday, Moore will be looked to early. Moore is coming off of a two touchdown performance along with seven receptions for 84 yards.
Prediction: 8 catches, 100 receiving yards, 1 touchdown
Stefon Diggs
For the last two weeks the Buffalo Bills haven't played like the Buffalo Bills. If the Bills want to break this slump their in of having slow starts, this man right here need to get going. It's no secret that Stefon Diggs is the star wide receiver on this team. In games like this, Diggs normally feasts on opposing defenses. So far this season Diggs only has three receiving touchdowns. Expect Diggs to add to that total against this below average Jets defense.
Prediction: 11 catches, 140 receiving yards, 2 touchdowns
Also start:
Corey Davis
Corey Davis is expected to play Sunday for the Jets. In the offseason Davis inked a four year deal with the Jets and the expectation was that he would be the number one receiver on this team. Just like everything else about the Jets, it's been a bumpy road for Davis so far. But, he does have four touchdowns on the year to go with 24 receptions and 349 receiving yards. Other than Elijah Moore, Corey Davis is the only serviceable receiver on this team (excluding running back Michael Carter).
Prediction: 4 catches, 60 receiving yards
Josh Allen
This might be too obvious here. But, if you look at how Josh Allen has played the last two weeks, it's understandable as to why there could be a very slight hesitation to starting him. Allen is the hero of the Buffalo Bills, and is a leading candidate to be the league MVP. Josh Allen has over 1,000 passing yards against the Jets, but only three touchdowns compared to four interceptions. Just like the rest of the team, Allen is looking to have a big game after last week's disappointing loss. The Jets defense will have their hands full with having to contain Allen.
Prediction: 30-38, 310 passing yards, 4 touchdowns
Toss up:
Devin Singletary
It's been a quiet year for Devin Singletary. Singletary only has one touchdown on the season and 355 rushing yards on the year. If there are Derrick Henry owners who are still looking for replacements, Singletary might be worth it since he also is involved in the passing game. This would be the game where Singletary has his best of the season so far.
Prediction: 15 carries, 70 rushing yards, 1 touchdown
Avoid:
Michael Carter
The Buffalo Bills defense has dominated every running back they have faced this year except for one… Derrick Henry. In fact, Henry is the only running back to score a touchdown against the Bills defense this year. With that being said, Michael Carter will have a rough day against the Bills defense. Carter only has three touchdowns this season and under 350 rushing yards. This game will be a disaster for Carter and the Jets.
Prediction: 15 rushes, 35 rushing yards
Images from: newyorkjets.com, buffalonews.com, jetswire.usatoday.com, billswire.usatoday.com, newyorkjets.com
Feeling tired, unable to focus and low on energy? We got you covered. Go to shockedenergy.com today and get yourself Shocked Energy today! Obtaining maximum energy with healthy ingredients. Use the promo codes "CGS21" or "CGSN" for 10% off your order today.
Tired of soreness and pain slowing you and your workouts down? Change that. Melt stress away anytime, anywhere with the ExoGun. Designed to give you the ultimate recovery utilizing percussive therapy and deep tissue massage, it will change your recovery life FOREVER. Follow this link (Exogun) for 10% off or use code promo code CGS10 at checkout!
-Matt Burnett (@mattthew_jordan on Twitter)