Champions League Returns! Matches to Watch And A Few Takes!
In less than 24 hours, Champions League Returns to action and the group stages begin!
The Champions League Returns after a very exciting draw that took place earlier on, aligning for what will be a very contested tournament this year. So, with that in mind, I would like to share with you the games I'd recommend following. Additionally, teams to keep an eye on and my prediction for the Champions League Final this year.
Games to Follow Week 1 of Champions League Action!
Let's get started.
Bayern Munich vs. Barcelona FC:
(Image credit to Ligalive.net)
Oh yes, who could possibly forget the monumental beating that Messi and Barcelona took that night against Bayern! Who could forget, that this night was the night that led to everything going downhill for Barcelona. Thanks to this night, Messi and his desire to leave Barcelona became the most noticed story following this match. The two teams meet again and this time, both of them in the same group! Who will win and how will Barcelona fair up without Messi? Personally, I am going with a Bayern win here, 4-1. 
Simply, Barcelona need to show a true DNA of who they are now post Messi era and until then, the Bavarians have a great arsenal disposable to them to do a lot of damage with.
Inter Milan vs. Real Madrid:
They meet again! What are the odds that these two also ended in the same group again!
For Inter, there's an intriguing factor to be seen and that's how they move on from the Antonio Conte era as he is no longer there. Meanwhile for Real Madrid, this is the opportunity for them to show that they are back on top. After getting back their coach, Carlo Ancelotti, someone who can be motivating and a great coach, it's time to wonder how their chemistry will click. Going with a score prediction of a 2-2 tie as these two teams have a lot of similarities.
Another Good Clash!
Villareal vs. Atalanta:
What a great match this will be!
Villareal come from having won the Europa League last year against Manchester United and inspired by their coach, Unai Emery. Villareal has great depth offensively, Gerard Moreno has been in excellent form and same with Paco Alcacer.
However, Atalanta is not far behind either! The Colombian duo of Luis Muriel and Duvan Zapata also pose a threat to a Villareal defense that will struggle with the physical game that Duvan Zapata brings. For me, this game ends 3-2 for Atalanta due to the aerial game that they also do well with.
Teams to Keep an Eye Out For!
FC Porto – Portugal
The Portuguese club is back in the Champions league after an excellent campaign last year! A lot of people slept heavy on this team last year, I recommend that this year you don't do that. For starters, their goalkeeper is strong in net, Agustin Marchesin is reliable! Secondly, a very tough and physical defensive back forth will make it tough for a lot of these teams. Additionally, the combination in the midfield of Mateus Uribe, Jesus Corona, Vitinha and Bruno Costa pose huge threats in the midfield. The one player too that has been heavily sought after, Luis Diaz and boy can he be a deep threat on the right wing!
Benfica – Portugal
I should've said don't under mind the Portuguese teams really! Ha-ha, anyways this is a strong Benfica team showing up to the Champions League and I am thrilled for it. Mike Svilar in net, Jan Vertonghen and Nicolas Otamendi in the defense offer a ton of experience! Then, looking over this line up, names like Gabriel, Joao Mario, Nemanja Radonjic also add up to a great combination in the midfield to deepen the threat upfront. Speaking of that threat upfront, 25-year old Brazilian Everton will certainly attract a lot of eyes onto him as his talent will be in full display and teams will want to make a move for him!
The Sheriff is in Town! 
So as the Champions League Returns, we have some history being made!
It's the first time that we see a team from Moldova classify into the UEFA Champions League tournament and the excitement is real.
Anytime you see a Cinderella story like this, you know you are in for a thrilling ride and this is exactly what I am hoping for. The team is owned by controversial businessman Viktor Gushan. With an average of 26 years of age, the roster offers a variety of backgrounds for this team from countries like Macedonia, Luxembourg and Moldova. Keep an eye on them, they could cause trouble to a variety of teams this year!
Potential Champions League Final.
PSG vs. Manchester United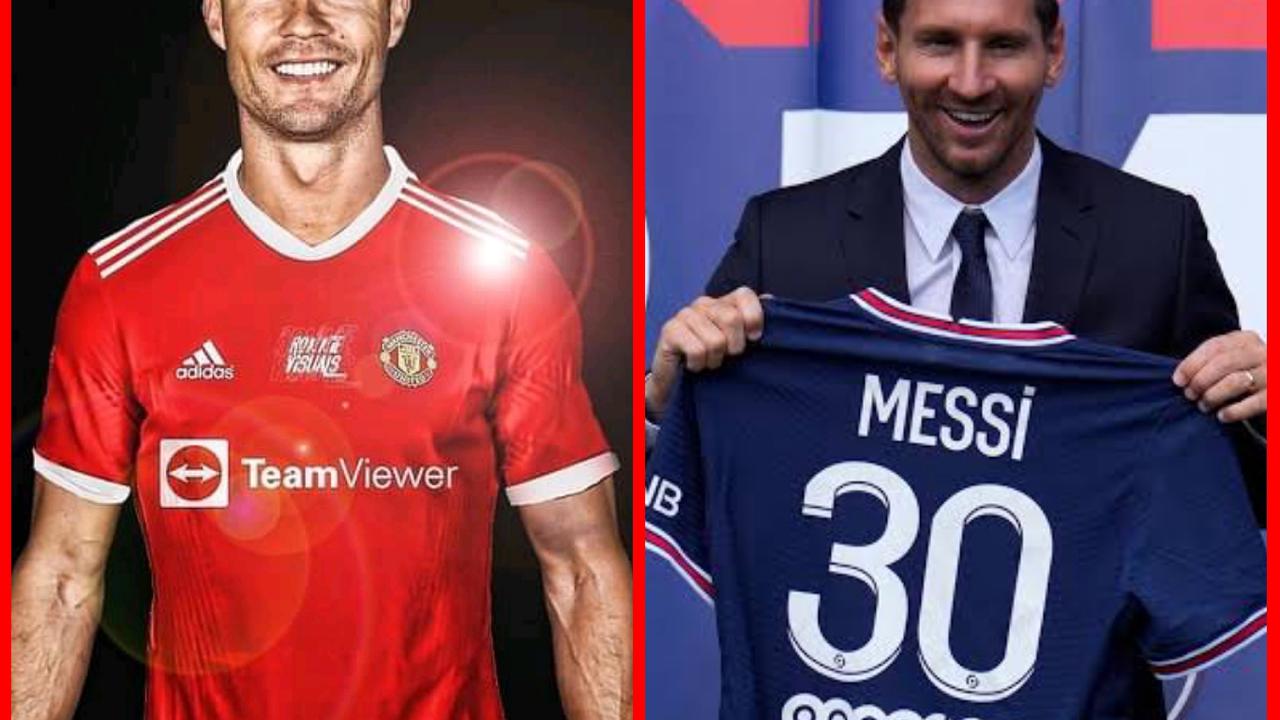 (Image credit to Dailyadvent.com)
We all know well enough the little rivalry built up between PSG and Manchester United in the previous 2 Champions Leagues tournaments.
We also know the intense rivalry between Cristiano Ronaldo and Lionel Messi as we saw it for over 10+ years in La Liga. So, how poetic would it that for these two superstars, a clash in the second highest stage could be their potential last time to meet again?
Keep in mind, both of these organizations made several moves this offseason to bolster their roster and add youth. United brought in Jadon Sancho via transfer and PSG added Donnarumma and Hakimi. Could there be a clash between these two in the final, absolutely! That's who I believe we will see in the final as well. Winner, in my opinion PSG however, I know a host on the Yellow Card Podcast that believes it could also be United.
In the meantime, less than a day as the Champions League Returns and the excitement is here!
(Featured Image credit to panocity.info)
Use the Promo code "couchguy20" or "LLP" at Manscaped.com. Grab some of the best tools in men's below the belt grooming. Furthermore, using the code you'll get 20% off of your order AND free shipping. Help out the site and help out yourself by buying some products from Manscaped TODAY.
Tired of soreness and pain slowing you and your workouts down? Change that. Melt stress away anytime, anywhere with the ExoGun. Designed to give you the ultimate recovery utilizing percussive therapy and deep tissue massage, it will change your recovery life FOREVER. Follow this link (Exogun) for 10% off or use code promo code CGS10 at checkout!
~Diego Galvis (@Diego_TheDJ On Twitter).