Who are some of the Biggest Free Agent Busts in Recent MLB Memory?
With every big contract, comes sky high expectations. Big free agent signings are supposed to be the guys to turn a franchise around or be the final piece of the puzzle. Furthermore, there is a lot of pressure on the new guys to succeed. Not only are they moving to a new city, but also they are carrying the weight of carrying that team on their shoulders. Some big free agent signings work out great for both sides. Carlos Beltran became of the greatest Mets of all time after signing a massive deal before the 2005 season. Both Bryce Harper and Manny Machado have found success in their new homes after signing $300 million contracts.
However, not every team is blessed to have their big ticket guy pan out. Let's take a look back at some of the biggest free agent busts of recent memory.
Pablo Sandoval: Boston Red Sox – 5 years/$95 million
We are jumping out of the gate strong with this one. Kung Fu Panda has been one of the most entertaining players to play baseball in the last decade. He has 3 World Series Rings including a 3 home run game in the World Series. Pablo Sandoval's success with the Giants earned him a 5 year, $95 million contract with Boston Red Sox prior to the 2015 season. He struggled right out of the gate. In his first season in Boston, he slashed .245/.292/.366. In his three seasons with the Red Sox, Sandoval was a below replacement level player in each season. He was with the Red Sox for 2015, 2016, and part of 2017. He posted a -0.5 WAR, -0.2 WAR, and -0.9 WAR respectively.
Since leaving the Red Sox, Sandoval has enjoyed a bit of a resurgence. However, he is nowhere near the player he once was before getting the bag with Boston.
Jason Bay: New York Mets – 4 years/$66 million
Look away Mets fans. Next to Bobby Bonilla, Jason Bay is the most infamous Mets outfielder of all time. After an excellent season in 2009 with the Red Sox, Jason Bay signed a 4 year, $66 million contract with the New York Mets. The Mets had high expectations in 2009 and drastically underperformed. The addition of Bay was supposed to solidify a lineup that already included David Wright, Jose Reyes, and Carlos Beltran. Obviously, things didn't work out for Bay in New York. In his 3 years as a Met, he hit 24 home runs and drove in 124 runs. For reference, he hit 36 home runs and drove in 119 runs in 2009 alone. And fun fact, Bobby Bonilla and Jason Bay were at one point the two highest paid outfielders on the Mets payroll with neither one of them actually playing for the team.
Josh Hamilton: Los Angeles Angels – 5 years/$125 million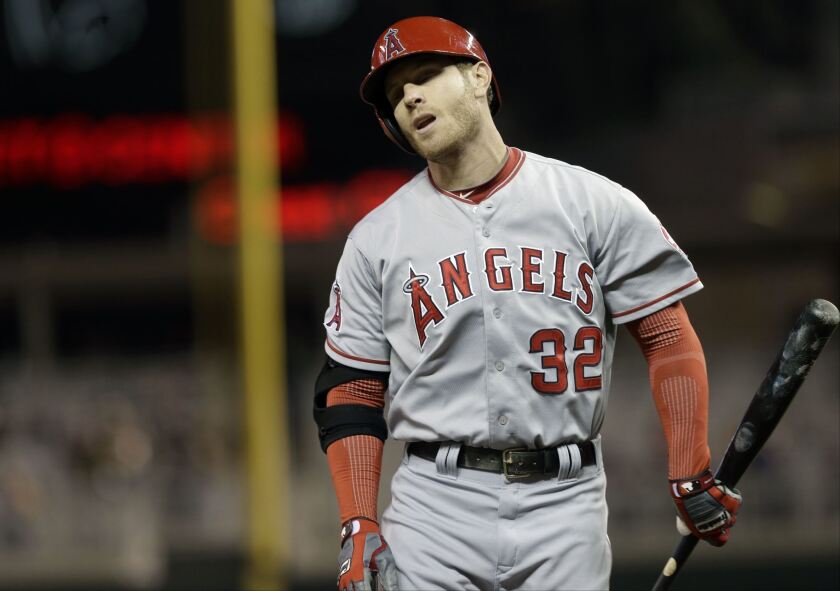 Now time for the biggest contract on this list. Josh Hamilton had himself quite the roller coaster of a career. He found himself out of baseball due to drug addiction. However, he managed to clean himself up and put on one of the greatest displays of power in baseball history during the 2008 Home Run Derby at Yankee Stadium. After having a great career with the Rangers, Hamilton signed a 5 year, $125 million contract with the Angels. He joined a line up that had Mike Trout and Albert Pujols. Hamilton never lived up to his massive contract. He was always an above replacement level player with the Angels, but produced nowhere near the same level as he did with the Rangers. His Angels career ended because he relapsed and voluntarily reported himself to Major League Baseball.
Josh Hamilton had all of the talent in the world to be one of the greatest players we have ever seen. And at some points, he dominated baseball like he should have when he was drafted first overall by the Devil Rays. Unfortunately, his addiction caught up with him and ultimately ruined his career.
Final Thoughts
There are certainly some other names that could have been included on this list as well. Notably absent is Albert Pujols and his massive contract with the Angels. However, these three players represent this idea quite well. They all enjoyed lucrative success before signing big contracts that ultimately did not work out. That is part of the game and the risk teams take when they dabble in the free agent market. These three were not the first big free agent busts, and they certainly will not be the last. However, they carry contracts that continue to live in infamy.
-Pete Chatterton (@Pchat12)
Use the Promo code "couchguy20" or "LLP" at Manscaped.com. Grab some of the best tools in men's below the belt grooming. Furthermore, using the code you'll get 20% off of your order AND free shipping. Help out the site and help out yourself by buying some products from Manscaped TODAY.