Three key players to watch in the Patriots-Dolphins game Sunday
We are officially two days away from the Patriots season opener at home against the Miami Dolphins. There's been a lot of build up to this game. It's always a tough game when the Patriots play anybody in the AFC East, with the division continuously improving. Obviously, they spent a ton of money upgrading everywhere this off-season. So with the game coming up on Sunday, who are three guys that you should be keeping your eye on? Here are three key players to keep your eyes on during the Patriots and Dolphins game!
Mac Jones
(photo courtesy of: boston.com/)
It's no surprise that Mac Jones is on this list in the first spot. As we all know now, the Mac Jones era is upon us. So how will the rookie fare in his first career NFL start? Will the Patriots play it conservatively and run the ball more often than not? Or, will they allow for Mac to actually throw the ball a good amount? We've seen him do various no-huddle and two minute drill situations during in the preseason. So now, we'll see how Bill Belichick and Josh McDaniels utilize him week one against an improving Dolphins defense.
Damien Harris
(photo courtesy of boston.com/)
Damien Harris will be the feature back for the Patriots again in 2021. He took significant strides in 2020 and looks to utilize his offensive line this year. The Patriots added back Trent Brown this offseason and seem to be healthy with the likes of Isaiah Wynn, David Andrews, Michael Onwenu and Shaq Mason. Harris will look to get more carries now with Cam Newton gone. So if you have Damien Harris in fantasy football, you might want to consider starting him.
Matthew Judon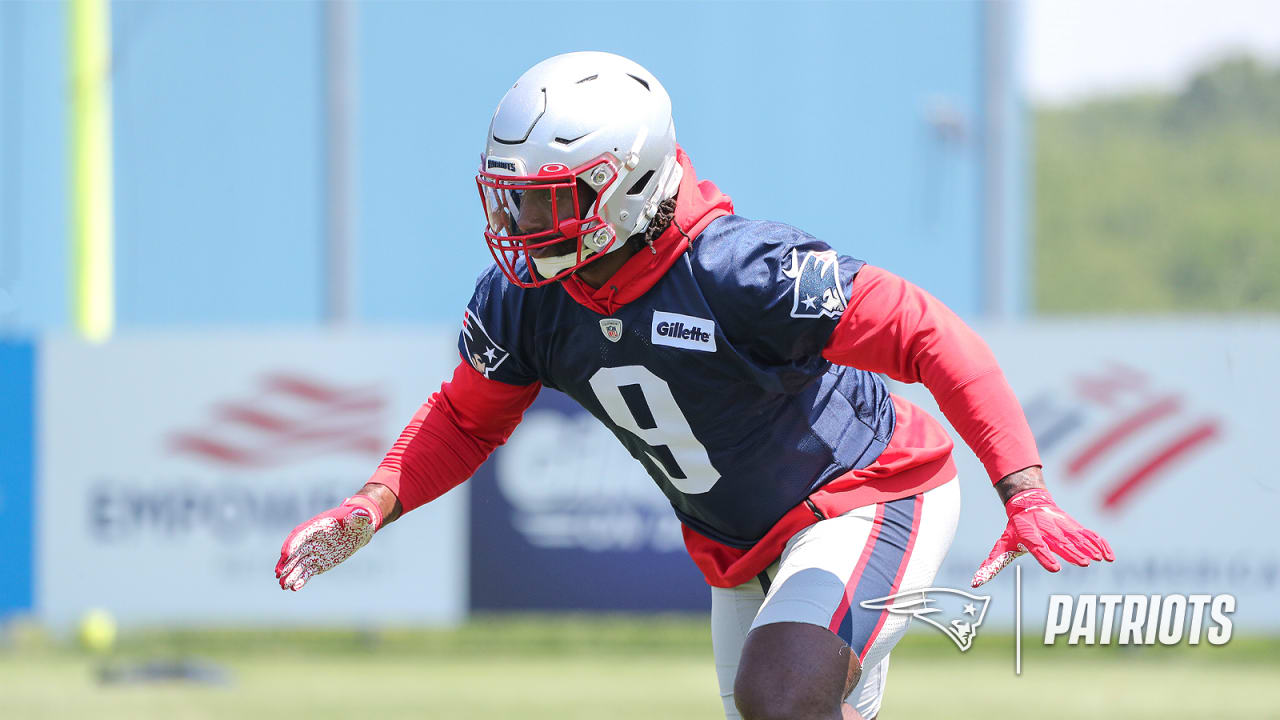 (photo courtesy of patriots.com/)
Matthew Judon will make his Patriots regular season debut in this one and it's sure to be memorable. The Patriots added Judon from Baltimore this off-season in an attempt to add to the pass rush. If Judon can help  get pressure on Dolphins quarterback Tua Tagovailoa, then the Patriots will be in a good spot on Sunday. Expect the Patriots to put Matthew Judon in plenty of positions to get to the quarterback.
In Conclusion
Here are three guys to keep your on during Sunday's game. Hopefully, these guys will impact the game positively and get the Patriots off on the right note for 2021. Who are some other players you think we should be paying attention to Sunday? Feel free to let us know @CouchGuySports on twitter!
(Featured image courtesy of: boston.com/)
Use the Promo code "couchguy20" or "LLP" at Manscaped.com. Grab some of the best tools in men's below the belt grooming. Furthermore, using the code you'll get 20% off of your order AND free shipping. Help out the site and help out yourself by buying some products from Manscaped TODAY.
Tired of soreness and pain slowing you and your workouts down? Change that. Melt stress away anytime, anywhere with the ExoGun. Designed to give you the ultimate recovery utilizing percussive therapy and deep tissue massage, it will change your recovery life FOREVER. Follow this link (Exogun) for 10% off or use code promo code CGS10 at checkout!
–Al Nahigian (@BigAl2793 on Twitter)