#SoccerSaturdays: South American World Cup Qualifiers Begin!
Crazy to believe that we are basically 2 years away from the next World Cup.
Soccer fans around the world and head coaches are preparing teams for what will be a highly competitive World Cup, heading into 2022 in Qatar.
Conmebol Gets Underway!
🔝🌎 ¡Las más emotivas, las más difíciles del mundo!
Arrancan oficialmente las #EliminatoriasSudamericanas.

🇵🇾 vs. 🇵🇪 | 🇺🇾 vs. 🇨🇱 | 🇦🇷 vs. 🇪🇨 | 🇨🇴 vs. 🇻🇪 | 🇧🇷 vs. 🇧🇴 pic.twitter.com/V9Fkhypb98

— CONMEBOL.com (@CONMEBOL) October 8, 2020
While South America is still battling the lasting effects of COVID-19, matches still went on their way with fan-less stadiums.
Paraguay and Peru squared up first in what would be a very close match. The game was so close, they ended with a tie, 2-2. Meanwhile, Uruguay and Chile put on a great showing. The Uruguayans didn't bring Edinson Cavani as he recently transferred to Manchester United and couldn't meet the COVID requirements per Conmebol.
Chile on the other hand, they were fully loaded but struggled to get passed a strong Uruguayan defense.
Argentina also brought it against a young and strong Ecuadorian core. Keep in mind though, Argentina counted in Lionel Messi's talent. Alongside of him was also Lautaro Gutierrez, Inter Milan's vicious forward!
Ecuador very pleasantly showed what they can do and it will not be surprising if they advance to the World Cup. Keep an eye on Ecuador for sure. Here are the results for the matches previously mentioned.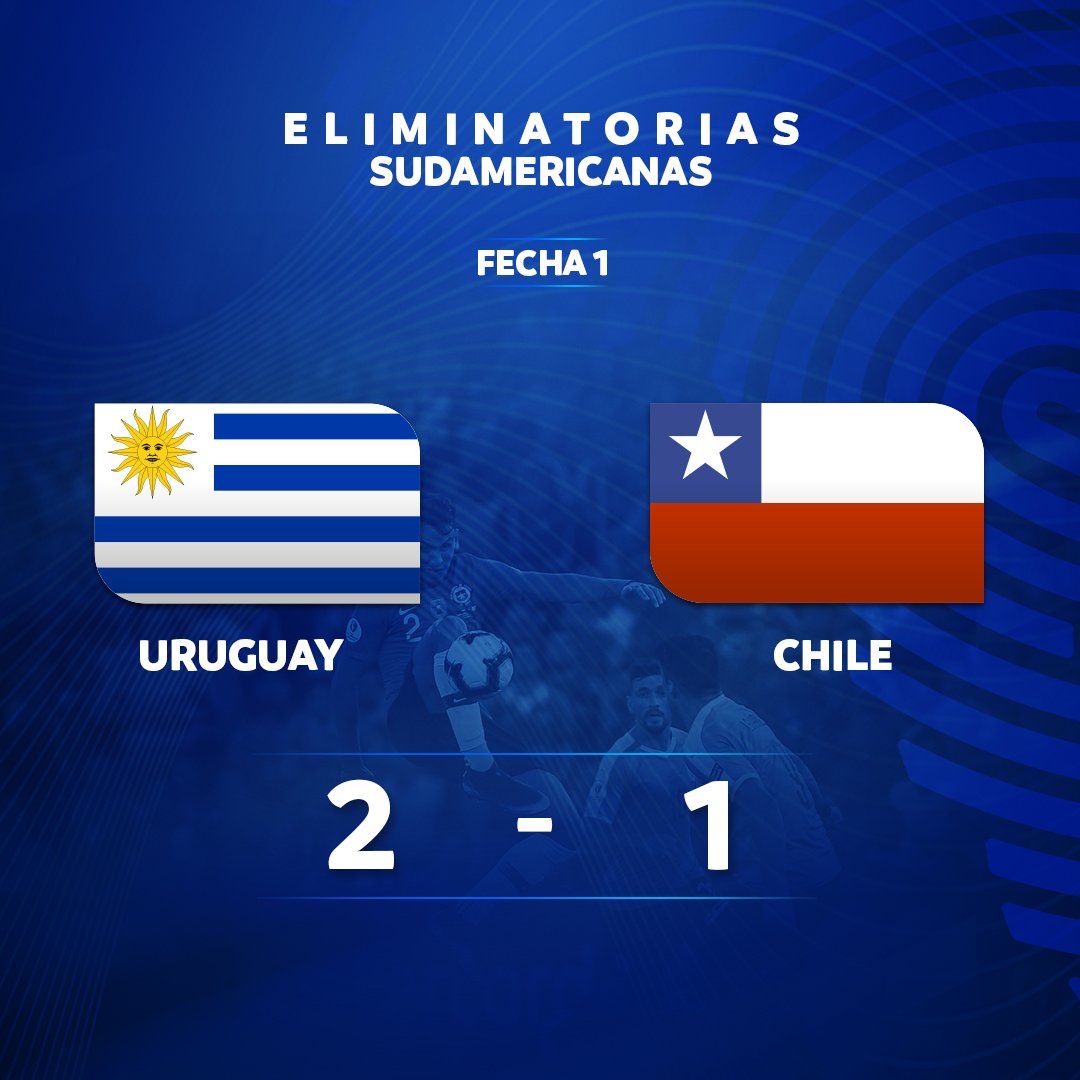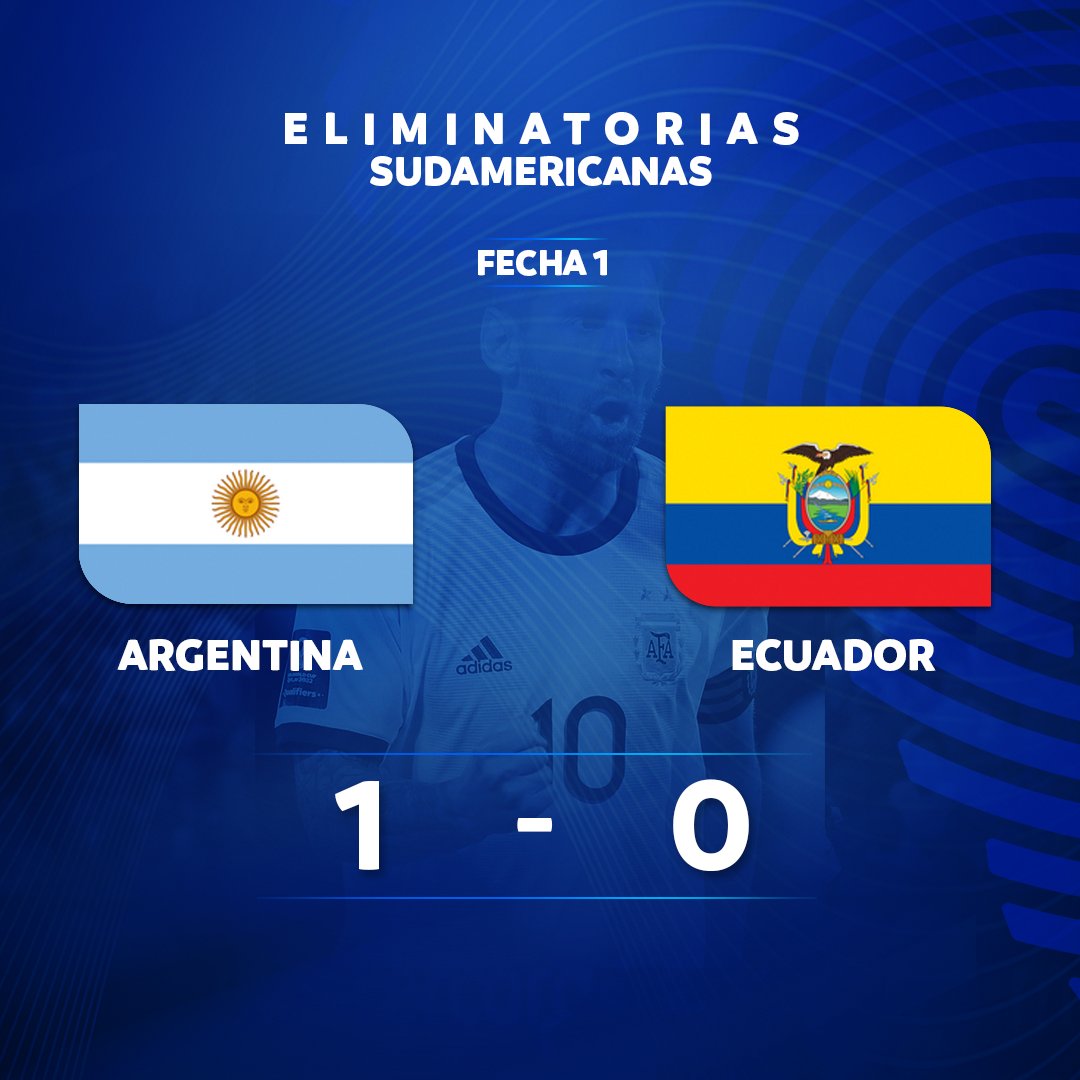 Colombia & Brazil – Battle for First Place!
While Argentina struggled against Ecuador, Colombia and Brazil ensured to make their statements and they have Qatar clearly in mind.
Brazil faced a lackluster Bolivia. While Bolivia did have a good forefront, their defense struggled to contain the talents of Roberto Firmino, Philippe Coutinho and Neymar. I honestly can't blame Bolivia here, for years they have struggled to get their talents out into the World stage. Brazil won 5-0.
Meanwhile, Colombia squared up against next door neighbor, Venezuela, beating them 3-0.
Of course, I watched the whole game and truthfully speaking I was pleased with Venezuela's performance. Venezuela has a decent team, they are young, quick, good with the ball, and their goalie is in top form.
Colombia came into this one missing their #1 in net, David Ospina. The Colombian goalkeeper was not allowed to be a part of this first match as he needs to meet strict guidelines laid out by Conmebol regarding Coronavirus. However, the Colombians looked extremely good and should they stay healthy, they very-well could be seen in Qatar 2022.
James Rodriguez, Duvan Zapata, Luis Muriel and Yerri Mina were at their top forms. However, a very early injury in the game for Santiago Arias quickly made the team readjust. Carlos Queiroz, Colombias boss, entered into the game Stefan Medina who did the job just fine.
Arias' injury looks season-ending unfortunately as he was just transferred to Bayern Leverkusen.
Arias received a ton of support thru Social Media. After the game, Carlos Queiroz stated that the win was dedicated to him as this was a tragic and devastating injury. Wishing Santiago a speedy and healthy recovery. #FuerzaSanti.
Current Conmebol Standings
So, how does the table look so far? Well, have a look for yourselves!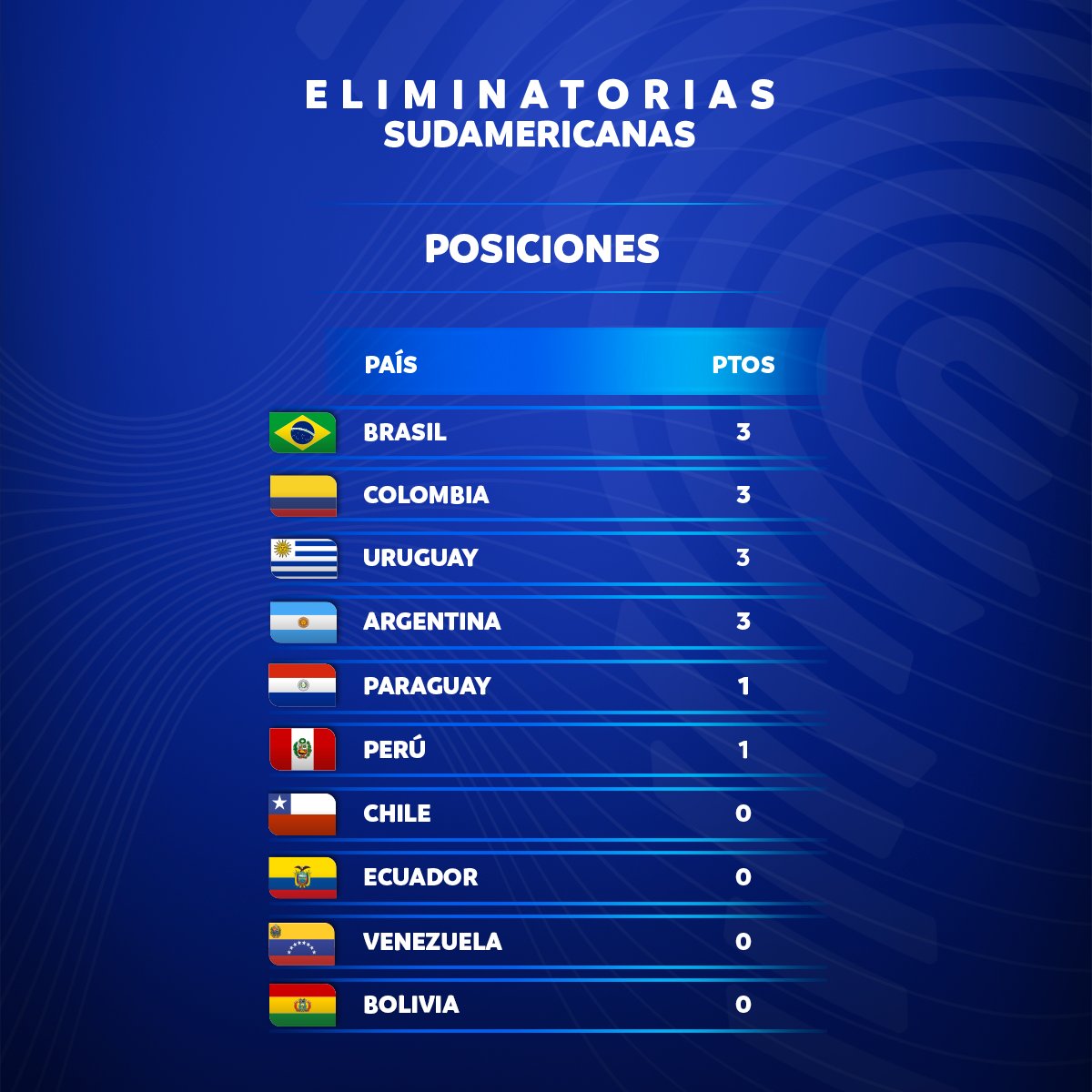 Make sure to stay tuned for next week as the second round is just around the corner!
~Diego Galvis (@Diego_TheDJ on Twitter).
Use Promo code "couchguy20" or "LLP" at Manscaped.com and grab some of the best tools in men's below the belt grooming. Using the code will get you 20% off of your order AND free shipping. Help out the site and help out yourself by buying some products from Manscaped TODAY.