Patriots 2019 NFL Draft Preview
The 2019 NFL Draft is right around the corner, and the Patriots have the last pick yet again. They also managed to snag a bunch of compensatory picks from players they lost last season. A lot of people think that they are coming close to needing to rebuild, but coach Belichick will come into this draft looking to reload. Chances are they are going to keep us on the edge through night 1 just to trade out of the first round, but who knows.
Noah Fant, TE, Iowa – Fant may not be available at pick 32, but if by some means they decide to trade up it might be for this guy. Fant is a big and athletic tight end that could be a dominant force in the league and could be the best fit in this draft to replace Rob Gronkowski.
Irv Smith Jr., TE, Alabama – Smith seems like the guy that might be available at 32 to for the Pats. Smith is a smaller more athletic tight end than they are used to, but might just be a perfect combo to go with the newly signed Austin Sefarian-Jenkins. It could be a poor mans Gronk-Hernandez combo, but could very well be the weapon duo they need to make it back to the Super Bowl.
Will Grier, QB, West Virgina – Grier might be my favorite QB in the draft. He has all of the intangibles you look for. He is a natural leader, he's confident, and he has balls. Grier could be the next big thing if he is put into the right system. A lot of people seem to think the Pats will take Daniel Jones from Duke, but he just does not really jump out as anything special. Replacing Tom Brady is pretty near impossible, but Grier might be the best option.
Deebo Samuel, WR, South Carolina – Samuel has flown under the radar with all of the big name receivers that blew up in the combine. He makes big chunk plays and averaged 14 yards a catch last season, with 11 TDs. He is a tough and competitive receiver and fits the mold the Pats might look for in a mid-round receiver.
Andy Isabella, WR, UMass – This one almost seems too good to be true. A kid who went to school locally. One of the fastest 40 times in the draft.  An undersized and underrated receiver. Isabella would fit so well on this team, but teams have also caught on to these receivers that have thrived for the Pats and he might be taken too early. I would love to see him end up in a Patriots uniform though.
Alize Mack, TE, Notre Dame – Mack was a very good, but underutilized tight end. He is a late round option the Pats could look for to add some depth and talent to the tight end position. And let's be real, Alize is a wicked cool name.
Chase Winovich, DE, Michigan – Winovich plays the game of football like a complete savage. He is fast and powerful and plays as both a pass rusher and a run stopper. With the loss of Trey Flowers, there is a huge hole for the future of the pass rusher position. Winovich could be that perfect middle ground like Rob Ninkovich was, and be a reliable defender.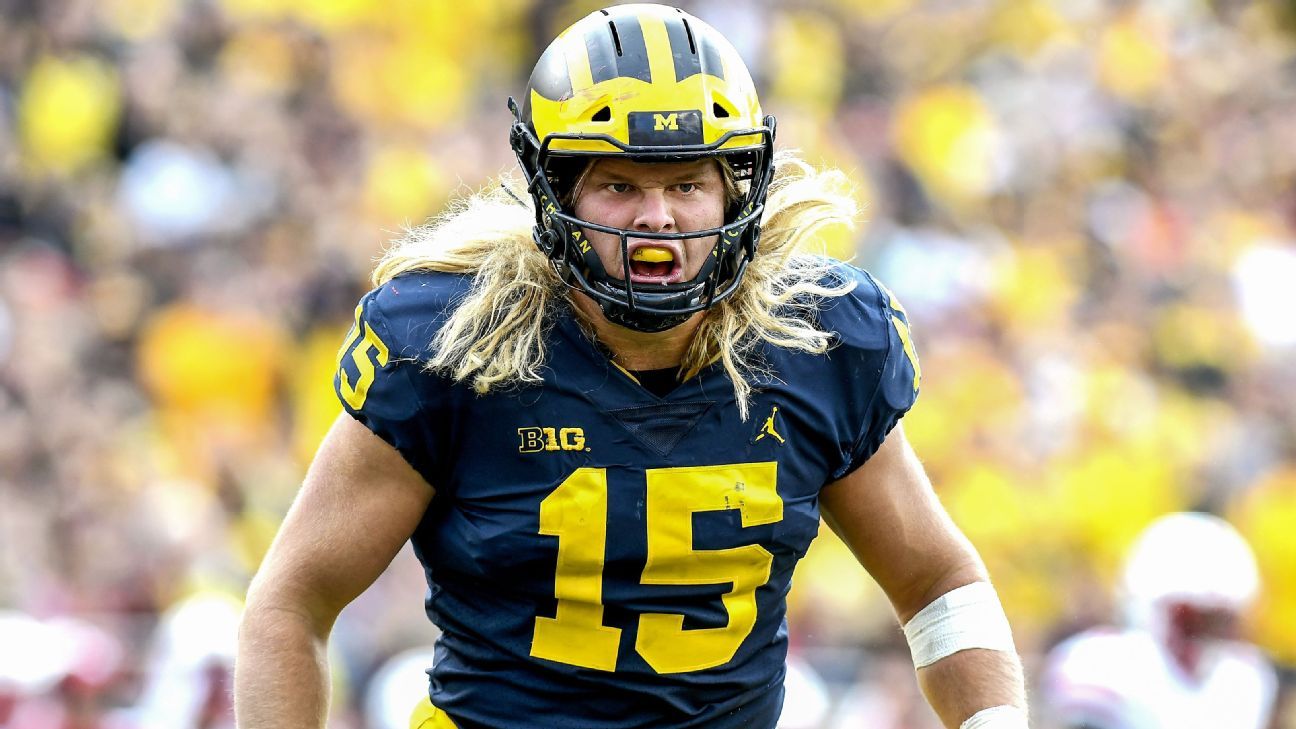 -Jake Kobierski (TheRealKobe83)