Now We Are On To The LDS! MLB Playoff Recap
Okay you can call me dumb if you want to, I get it. I went 3-5 in my predictions last week. Some of the series were crazy, others went the way we thought they would. That was some exciting baseball for sure last week. I will recap each series then preview each League Division Series. But before I get to that, another bit of sad news to talk about: baseball legends Bob Gibson passed away.
Bob Gibson
On Friday 10/2/20 the great Bob Gibson passed away after battling cancer. Well this sucks. He stood for some much that was right in baseball. Coley Mick of Barstool had such a great blog today. That sums up the life of Gibson. Image being so good that the MLB has to change the rules, yes you read that right they changed the rules because of him.
Gibson also showed what the way the game should be played. If a batter was too close to the plate he got a pitch in the ribs. If a batter ran too fast, a pitch in the ribs. He runs too slow, you guessed it right, a pitch in the ribs. I love that kind of stuff. I read 60 feet 6 inches by Bob Gibson and Reggie Jackson. It talks about the batter pitcher relationship and what goes through their minds. I loved it.
This will be someone who is extremely missed in the baseball community. I pray for Gibson family and friends who are grieving right now.
Wild Card Recaps
AL Wildcard
Rays vs Blue Jays
I said this would be says in 2. I was right. As I said the Blue Jays are not there yet to compete against the best of the best in the playoffs. I believe they need some pitching, but once they get that they will win a lot. The Rays are so good. Their pitching is out of the world. They won game 1 3-1 then game 2 8-2. When you have Blake Snell (a CY Young winner) pitch game 1 then Tyler  Glasnow pitch game 2 I do not think many teams have a chance.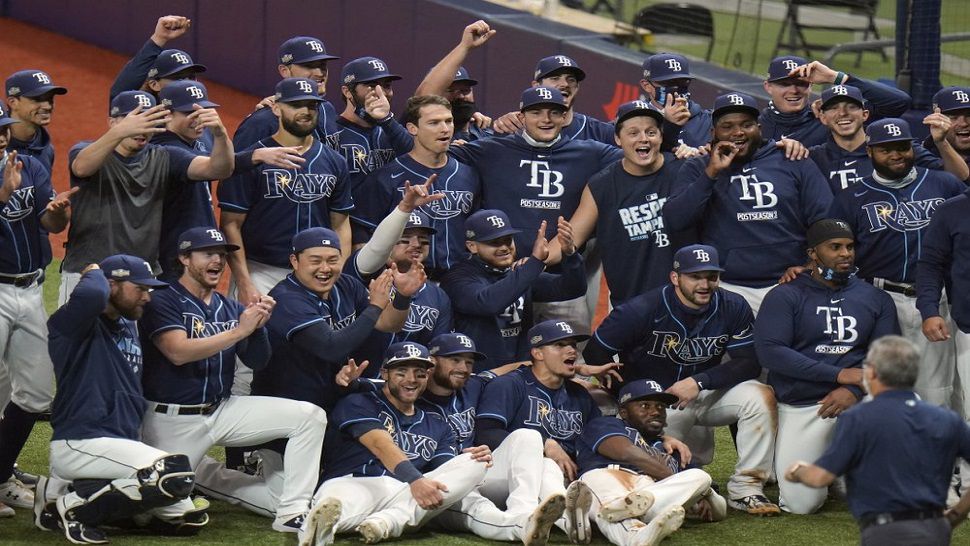 Indians vs Yankees
My guess was this would be Indians in 3. Well I did not see this happening, Yankees won in 2. Game 1 was a baseball fans dream match-up with pitching. Garrit Cole verse Shane Bieber. Wow was that sexy. Did it live up to the hype? NOPE! Well Cole showed why he is going to make over $300,000,000. He dominated striking out 13 Indians. Bieber on the other hand let up 7 runs in 4.2 innings. The final of game 1 was 12-3. Game 2 was much closer 10-9 going to the Yankees. The Indians jumped out 4-0 but could not hold that lead. This was a good series to watch. Both teams played really well at times. With the way the Yankees hitter looks I am scared they could win it all now.
Twins vs Astros
Who had a sub .500 team winning a series? I did not! Well the Astros did that. They actually swept the Twins in 2 games. The Twins have now lost 18 straight playoff games. I could not image being that good and just so bad when it matters. You would think they could find a way to find 1 playoff game somewhere along the line. The Astros got timely hitting and good pitching to get it done. They showed why they won the World Series in 2017 and made the World Series in 2019. They are just a good team when it matters. Game 1 4-1 Astros and game 2 3-1 Astros.
A's vs White Sox
Okay I got this one reversed, I said White Sox in 3. The A's won this series in 3. Everyone saw this being a good one. That is exactly what it was. Game 1 was 4-1 White Sox, game 2 5-3 A's, then game 3 was 6-4 A's. The most runs a team won by was 3. That means they must have been great games. In game 1 Lucas Giolito flirted with a perfect game going the first 6 inning without allowing a base runner. That is what it took to beat the A's. Game 2 was about Christ Bassitt. He went 7.0 strong innings only allowing 1 run. Game 2 was all hands on deck for the A's pitching. They used 8 pitchers, none going more than 2.0 innings. But that is how you win these days.
NL Wildcard
Dodgers vs Brewers
This one was a little closer than I thought it would be. But the Dodgers took care of business and won it in 2. Game 1 was 4-2 then game 2 was 3-0. The Dodgers were just the better team with more experience. I still believe they are the team to beat in all of the MLB. With the offense and pitching the Dodgers have they are so scary. I would not want to face them in the playoffs.
Padres vs Cardinals
The Padres are moving on after winning this series in 3 (as I said). Cardinals won game 1 7-4 with a huge 4 run 1st inning. That woke up Slam Diego and Tatis Jr. The Padres rode a 2 homerun game by Tatis to a 11-9 victory in game 2. Another game 3 bullpen game in the playoffs. The Padres used 9 pitchers in order to win 4-0. It is going to take games like that to win their next series.
Cubs vs Marlins
Well what can I say? The Marlins have never lost a playoffs series. The 2 other times they made the playoffs they won the World Series in 1997 and 2003. The Marlins won this series in 2 games. Game 1 was 5-1 in favor of the Marlins. The Marlins rode Sandy Alcantara to the win. He went 6.2 of 1 run ball while only letting up 3 hits. Marlins won game 2 2-0. Another great pitching performance by Sixto Sánchez. Will the Marlins perfect playoffs continue? We will see!
Braves vs Reds
Well it is tough to win anything let along a playoff series when you do not score a single run. Yes that is right the Reds went both games without scoring. Game 1 went 13 innings before Freddy Freeman walked it off with a single. The Reds had so many chances to score. They did not deserve to win that game with leaving 13 runs on base. Game 2 was just a dominate pitching day all the Braves arms. I think the Reds need some help if they really want to make a run at the World Series.
ALDS Preview
Yankees vs Rays
This one will be very very good. The Rays have all the pitching in the world. The Yankees offense looked unstoppable in the wildcard series. This one will go all 5 games. This is the toughest one to call in my opinion. Both teams hate each other. During the season they threw at each other and things got heated. So this is a match up we have been waiting for. The Yankees have the advantage on offense, where the Rays have it with pitching. I want to say Rays, but something is telling to go Yankees. I just think the Yankees looked too good, so I will go Yankees in this one. Yes I know I had them losing last round but they proved me wrong.
Astros vs A's
Another one where the players hate each other. The Astros won the AL West for the past few years, but they were cheating to do it. The A's finally took it over this year. The A's want to show they are not the little brother anymore. I got the A's winning this one in 4 games. They just have too much pitching depth and their hitting will come up big. I love this series and cannot wait to watch it!
NLDS Preview
Padres vs Dodgers
I love this matchup! I do not think the Padres will win the series but this is huge for them! They are so close to becoming a top team in the National League. This will show where they truly are. Their offense was rolling in the Wildcard round. That is what you want to see out of them. I just think they do not have the pitching to compete in a series with the Dodgers. When the Dodgers have May, Kershaw, Bulehler to throw out there and that is not even talking about their bullpen. My prediction is Dodgers in 4. I do believe the Padres win a game but like I said the Dodgers are just too good.
Marlins vs Braves
Will the Marlins stay undefeated in playoff series? Will the Braves take the next step to becoming one of the best teams in the league. The Marlins are a great story but I believe the Braves will be too much for them. I think this one will go 5 though. I think the Marlins will give the Braves everything they have but will come up short. The Braves will be back in the NLCS to face the Dodgers.
Wrap Up
Rest In Peace to the absolute legend Bob Gibson. We will miss that great man! The wildcard round was amazing. I did not know how I would like it. I agree with my Legends Lingo Co-Host Fiesta about keeping it the same way going forward. It was so entertaining to have 8 games on 1 day. I was glued to my phone all day checking scores and watching games. The League Division Series will be great to watch. Keep your eyes out for some great games.
Use Promo code "couchguy20" or "LLP" at Manscaped.com and grab some of the best tools in men's below the belt grooming. Using the code will get you 20% off of your order AND free shipping. Help out the site and help out yourself by buying some products from Manscaped TODAY.
-Tom "Powder" Cadmus (@powder42308)