NFL Sunday Standouts: Week Eight
It's officially the halfway point of the NFL season. Yes, the season needs to slow down. Pretty soon the word "playoffs" will start appearing on a weekly basis. Just like all the other week's, there were some great stand out performances. Here are this week's NFL Sunday standouts: week eight.
Mike White quarterback New York Jets
Nobody saw this coming yesterday. Not even Jets fans. The New York Jets took down the hottest team in the AFC, the Cincinnati Bengals. Not only that, but quarterback Mike White balled out. Yes, he had two interceptions, but one of them was tipped and the other was off of a helmet. Besides the two interceptions White went 37-45, throwing for 405 yards and three touchdowns. What a day for the New York Jets.
A.J. Brown wide receiver Tennessee Titans
The Indianapolis Colts had no answer for A.J. Brown. Brown was a problem all game long for the defense was just in full attack mode from the start. In fact, this was a career game for Brown. Brown had 10 receptions for a career high 155 yards and one touchdown. Nothing could stop the top receiver on the Titans. If Brown continues to have games like this, the Titans could be a threat in the later months of the season.
Amari Cooper wide receiver Dallas Cowboys
Who saw this 6-1 start coming from the Dallas Cowboys? Amari Cooper has been a big reason as to why the Cowboys are off to a hot start. Last night before their Sunday night matchup with the Minnesota Vikings the Cowboys announced Dak would be inactive due to injury. Cooper Rush needed a receiver to rely on. That receiver was Amari Cooper. Cooper had eight receptions for 122 yards and the game winning touchdown. On the game winning drive, Cooper made not one but two spectacular grabs to help give Dallas the win.
Matthew Stafford quarterback Los Angeles Rams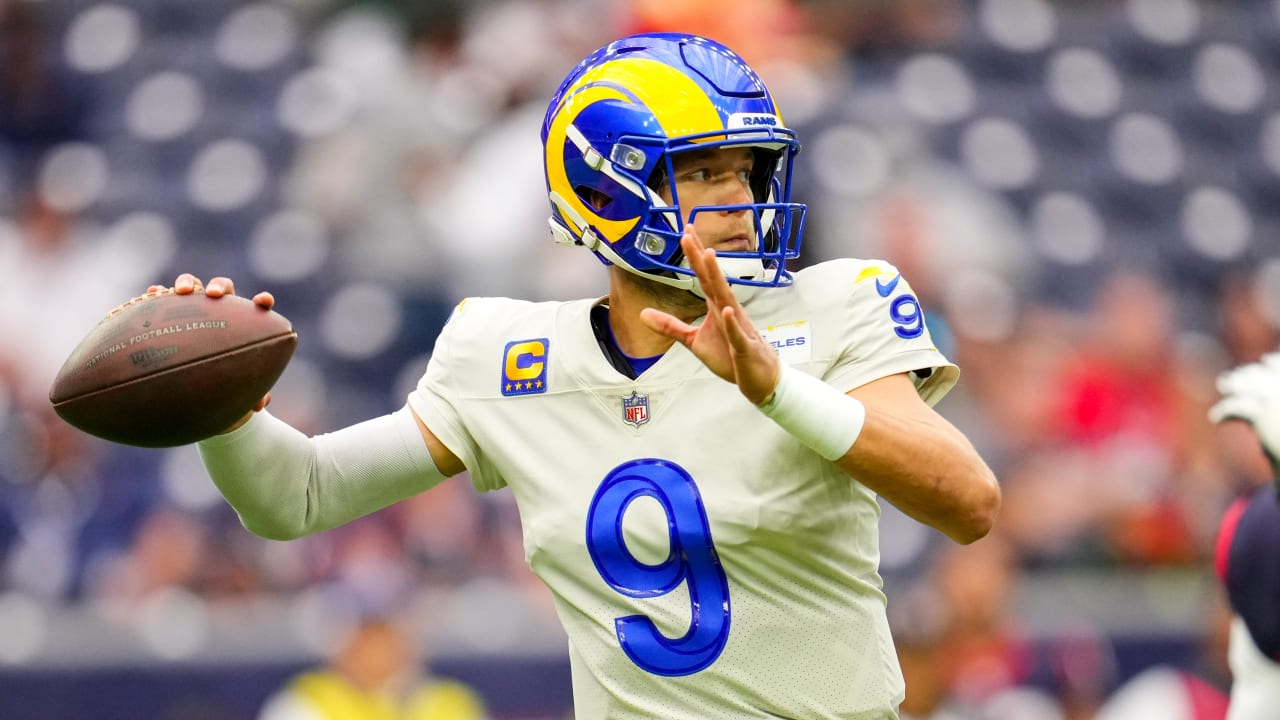 Matthew Stafford continues his dominant season with the Rams. Stafford did what he does best and went off, this time against a depleted Houston Texans defense. In this game Stafford went 21-32, throwing for 305 yards and three touchdowns. With today's news regarding the Rams, this team could very well be unstoppable and not lose again for the rest of the season. They're that good.
Images from: nypost.com, titanswire.usatoday.com, star-telegram.com, nfl.com, usatoday.com
Feeling tired, unable to focus and low on energy? We got you covered. Go to shockedenergy.com today and get yourself Shocked Energy today! Obtaining maximum energy with healthy ingredients. Use the promo codes "CGS21" or "CGSN" for 10% off your order today.
Tired of soreness and pain slowing you and your workouts down? Change that. Melt stress away anytime, anywhere with the ExoGun. Designed to give you the ultimate recovery utilizing percussive therapy and deep tissue massage, it will change your recovery life FOREVER. Follow this link (Exogun) for 10% off or use code promo code CGS10 at checkout!
-Matt Burnett (@mattthew_jordan on Twitter)