New York Jets: Offseason Needs
Last season was a complete disaster for the New York Jets. It was expected of them to be bad, but, man were they horrible. Adam Gase proved he really has no idea what to do as a head coach. The Jets already improved this offseason by firing Gase and hiring Robert Saleh from the San Francisco 49ers. Saleh turned the 49ers defense into a top defense in the NFL and now he looks to make the Jets relevant again. That… is a tall task and will take a few years to pull off. But, it can't just be Saleh. Obviously, the Jets need to make some moves this offseason… and they will.
Free Agency
It hasn't been easy for general manager Joe Douglas. Top talent in the NFL just didn't want to play for the Jets. Yes he's only been there for two seasons, but this season is critical for Douglas. Big Joe has big money to spend and he should spend most of it. The Jets have the second most cap space at $77,227,518. That's alot! Let's face it, there are quite a few holes the Jets need to fill this offseason. With that large amount of cap, expect the Jets to be aggressive in free agency and the draft. It's very rare football fans can say this but, look out for the Jets this offseason. They will be making money moves all offseason long.
Cornerback
Jets fans don't freak out. The Jets won't sign him for big money. However, because of the Robert Saleh connection this probably will happen. Sherman has spoken highly of Saleh and even praised the Jets for hiring Saleh to be the head coach. Again Jets fans, R-E-L-A-X. Most likely he'll be with gang green for about two years max. His veteran presence will be felt in the locker room and he will help lead the Jets defense. Yes Sherman isn't the same from his time in Seattle, but there is no denying the talent he brings to any team he joins. Jets fans should be excited about Sherman.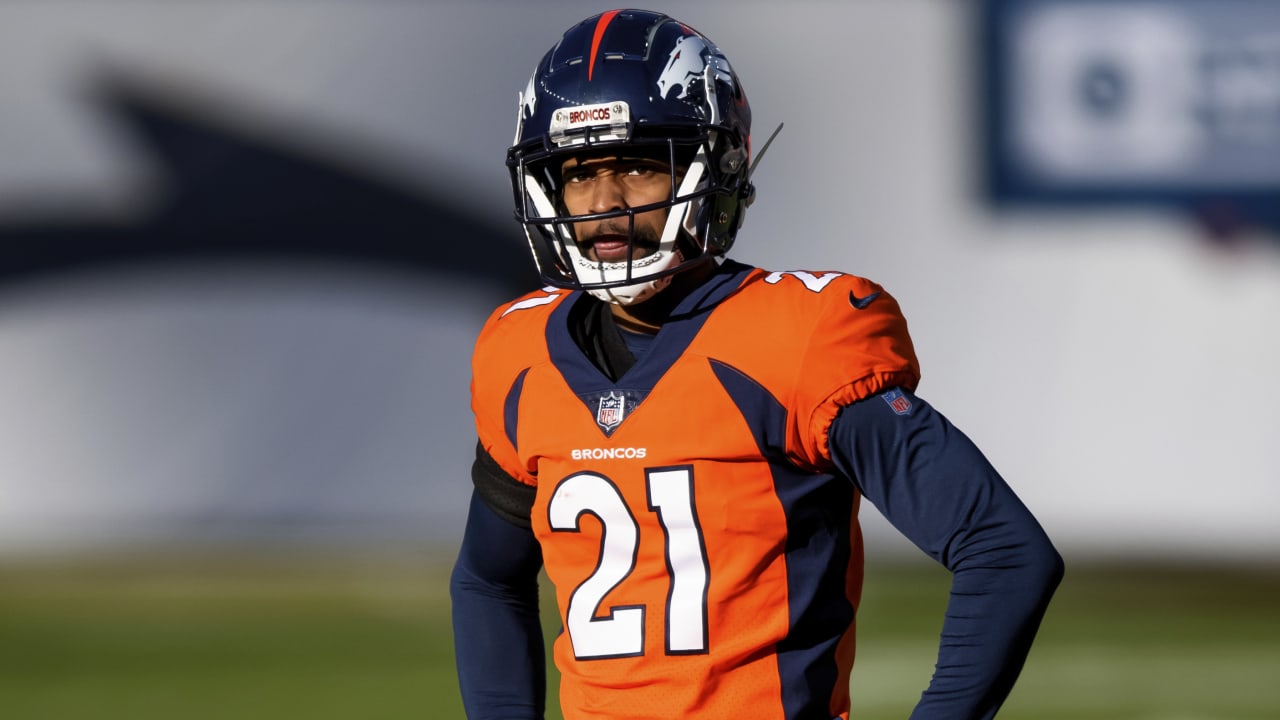 This is who Jets fans should be very excited about. However, they will have to wait. A.J. Bouye was suspended for the last six games last season for PED's. However, he was injured so it didn't affect him until this season where he will miss the first two games to finish up the suspension. He didn't do well in his one year in Denver and Denver shockingly released him. The Jets should sign him. Bouye is a low risk high reward signing. Yes's you don't get him until week three but Bouye was an absolute stud in Jacksonville. Bouye and Jalen Ramsey were a problem together. Put Bouye and Richard Sherman together, the Jets secondary could be a top ten secondary in the league.
Defensive End
Jadeveon Clowney's career in Tennessee didn't last long. He just didn't fit the scheme in Tennessee and was basically a nobody there. He just needs another change of scenery to be dominant. The Jets have the money that Clowney will be looking for. He's another low risk high reward player. With JJ Watt off the board, Clowney is the next best defensive end. If the Jets want to be the best, they have to build their defense. After all, defense wins championships.
This is a scary thought is both Clowney and Yannick Ngakoue are on the same defensive line. Ngakoue is only 26 and is now entering his prime years. Go get him Joe Douglas. Ngakoue is coming off of an eight sack season and can easily hit ten next year. The Jets lack a true pass rusher and Ngakoue is exactly what the Jets need, a pass rusher. He also had 11 QB hits on the season so he does find his way to the quarterback. Ngakoue instantly improves the Jets defense.
Offensive guard
Brandon Scherff is arguably the best offensive guard in the league. He is a literal wall. It is nearly impossible to get by him. Sam Darnold needs all the protection he can get. Scherff is the best when it comes to protection. This man never gives up any sacks. It's very rare that he does. Many teams will be after Scherff. The Jets should be focused on building an offensive line that is similar to what the Indianapolis Colts have. The offense will improve because Darnold will finally have protection and he'll have time to make accurate throws.
If the Jets miss out on Brandon Scherff, they need to go after Gabe Jackson. Gabe Jackson is a cap casualty of the Vegas Raiders. He was released for cap reasons. Gabe Jackson, like Scherff, is a wall. Jackson is highly underrated because he played for a small market team (Vegas). Now he can go where he pleases. The Jets will give him big money if they miss out on Scherff. Sam Darnold will be happy with either Gabe Jackson or Brandon Scherff.
Any trades?
Eventually Houston will accept the fact that Deshaun Watson wants nothing to do with them. The Jets have plenty to offer for Watson. The second Watson does become available, the Jets need to make a top dollar offer. Yes the offer should include trading Sam Darnold. Put Watson on this Jets roster and look out, the Jets could be a threat for the playoffs.
Draft
Yes, the Jets need to focus on the offensive line. Penei Sewell fits the mold when it comes to helping out the Jets offensive line help. Mekhi Becton, Penei Sewell and either Gabe Jackson or Brandon Scherff is a dream line for the Jets. Nobody will get by that offensive line and the Jets could finally have a threatening offense.
Final thoughts
The Jets have a lot of work to do… A LOT of work to do. Joe Douglas has the money and he will put together a team that will be better than last year's disaster of a team. There is potential with the Jets and this could be the season that the Jets finally find it and possibly hit their stride. For now, they're still bad, but, there's a chance they get better. Sleep on the Jets for now, but don't be surprised if they land some top free agents and are a much better team next year.
Use the Promo code "couchguy20" or "LLP" at Manscaped.com. Grab some of the best tools in men's below the belt grooming. Furthermore, using the code you'll get 20% off of your order AND free shipping. Help out the site and help out yourself by buying some products from Manscaped TODAY.
-Matt Burnett (@mattthew_jordan on Twitter)