Eagles at Raiders: Fantasy Football Preview
Week seven is here and it brings the Eagles at Raiders' Allegiant Stadium in Las Vegas. Now, its Vegas! Home of sports betting and when it comes to fantasy football, you are always taking a gamble. So, who are some people you can consider starting, benching and monitoring in this matchup? Allow me to share my thoughts with you and give you some ideas.
Who to Start: Eagles at Raiders!
Jalen Hurts – QB Philadelphia Eagles 
(Image credit to Philadelphiaeagles.com)
Let the pain and HURT continue to cook in Philly! The second-year Alabama state quarterback has been remarkably reliable for Philadelphia this year regardless of what the record indicates. Averaging 24.5 fantasy-football points in most PPR leagues, Hurts has been able to be productive even against tough defenses. In example, the Carolina Game where he still managed to produce 23 fantasy football PPR points.
Going against a Raiders defense where he can continue to use his rushing abilities, Hurts can easily be projected to be in the top 10 QB discussion for this week in terms of productivity in fantasy football leagues. Start him!
A Sneaky Good Waiver Option Coming Up!
Hunter Renfrow – Las Vegas Raiders WR.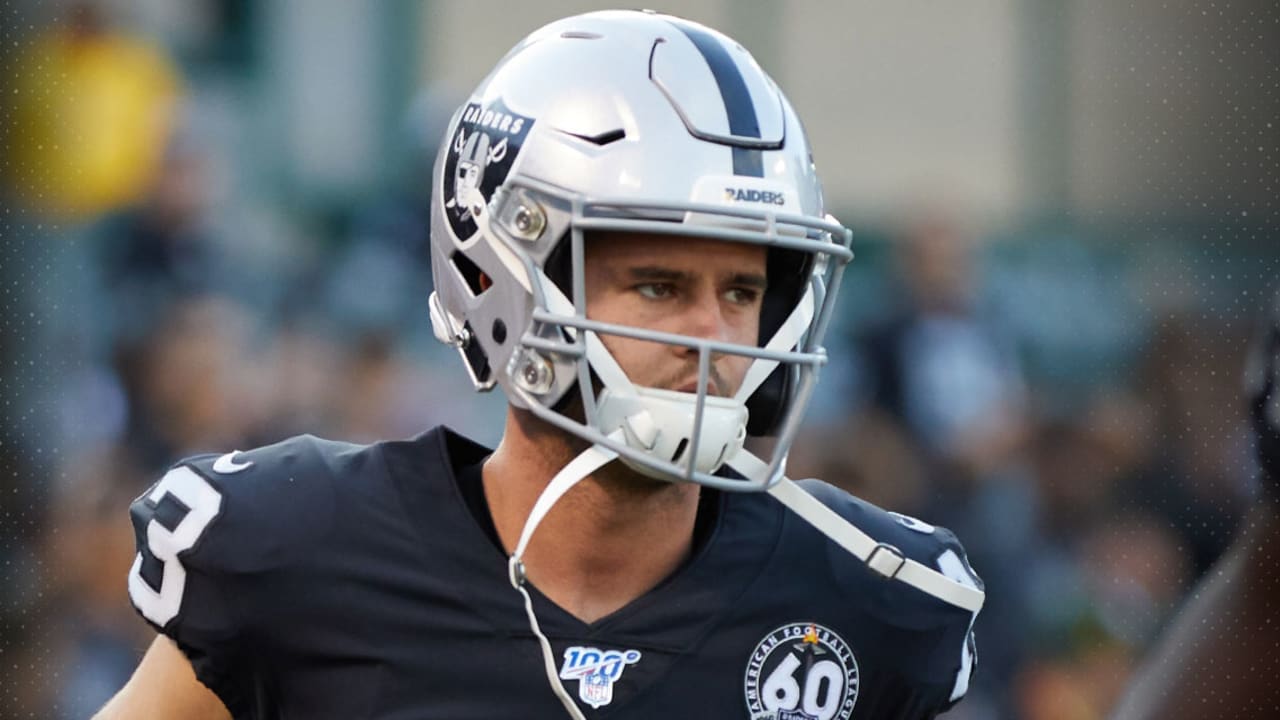 (Image credit to Raiders.com)
If you have been looking for a decent and consistent waiver wire option, here is one that you may be looking past.
I can understand why, based on last year and a few of his inconsistencies, you would be right to look past him. However, with the way this years' Raiders team has shaped out to be, you need to study Hunter Renfrow once again. Averaging 5 receptions out of 7 targets for about 57 yards production, Renfrow offers a consistent and productive flex option in most PPR leagues.
Secondly, the adjustments made by Renfrow this year in his game have helped him elevated it to his next best level. Having said that, his chemistry with Derek Carr has also improved too and has helped him emerge to be the clear WR1 option for Vegas. If he is in your waiver wire list as available, snatch him! You can thank me later on this one.
Avoid This Player Please!
Jalen Reagor – Philadelphia Eagles WR 
(Image credit to espn.com)
Aside of a strong start to the season for Reagor where he caught all six of his targets for 49 yards and a TD, the past five weeks have been absolute cringeworthy. In the past five weeks, Reagor has only caught about half of his targets and produced an average of four fantasy football PPR points. More often than not, Reagor has been a bust in PPR leagues and would strongly advice against considering him even worthy of a flex option.
If you don't believe me or think I am being biased, just simply check the latest episode of our fantasy football show, Kiwoom and Jones episode 8.
(Featured image credit to Philadelphiaeagles.com)
Tired of soreness and pain slowing you and your workouts down? Change that. Melt stress away anytime, anywhere with the ExoGun. Designed to give you the ultimate recovery utilizing percussive therapy and deep tissue massage, it will change your recovery life FOREVER. Follow this link (Exogun) for 10% off or use code promo code CGS10 at checkout!
Feeling tired, unable to focus and low on energy? We can help. Go to shockedenergy.com today and get yourself Shocked Energy today! Obtaining maximum energy with healthy ingredients. Use the promo codes "CGS21" or "CGSN" for 10% off your order today.
~Diego Galvis (@Diego_TheDJ on Twitter).