Broncos vs Football Team: Fantasy Football Preview
Its week 8 of fantasy football! Which brings you a jam packed lineup on Halloween. This week we have matchups such as 49ers vs Bears, Rams vs Texans, Steelers vs Browns, Bucs vs Saints. And a game near and dear to my heart Broncos vs Football Team. If you listened to the CouchGuySports Fantasy Stream on Wednesday at 8:15 pm you know the reason as to why. But lets get into the fantasy value of this matchup.
Must Start
Noah Fant TE Broncos
As far as TE's go Fant is one you would put in the Top 10 sometimes Top 5. Currently he ranks 10th TE through 7 weeks. He goes through waves in fantasy production, but if you have him at TE you at least know you will not get a goose egg of 0 points. Not to mention if his TD pattern continues of every other game he is due to score 1 against the Football Team. Which would absolutely make sense since 1) his last 2 Td's were in front of the home crowd which is where they play again and 2) Football Team Defense currently ranks 20th against TE's. This is a week I would absolutely play Fant if you have him on your team.
Others to Consider
Terry McLaurin WR Football Team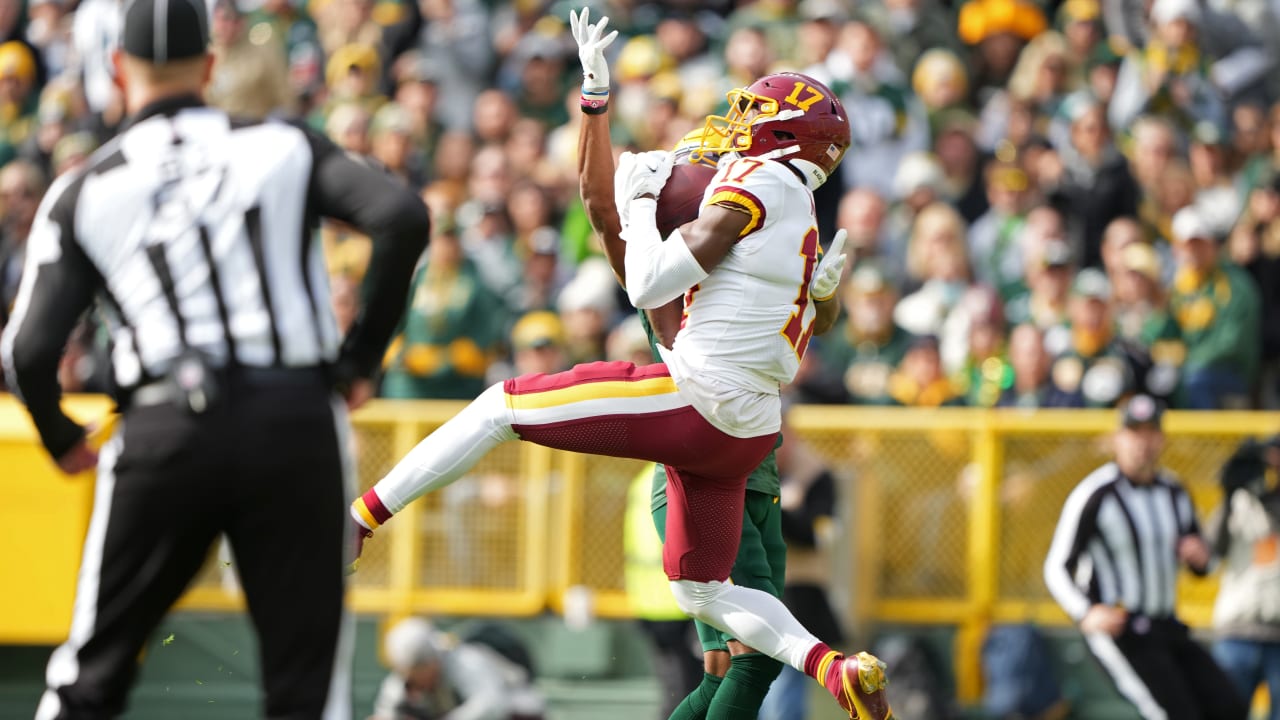 Let's be honest Scary Terry is always a start, especially since he's probably the only consistent WR they have had all season. But the reason he is on the other to consider vs a must start… the Broncos defense. This defense ranks 10th against WR's. Terry McLaurin has gone against other AFC west teams and produced not such great numbers. Week 1 against the Chargers he had 4 catches for 62 yards and week 6 against the Chiefs he had 4 catches for 28 yards. He is also coming off a big game against the Packers having 7 catches for 122 yards and a TD. Can he continue that momentum? I think yes because it is Halloween after all what better time for Terry to be Scary.
Jerry Jeudy WR Broncos
Jerry Jeudy might be back in action this weekend. The reason I say might is because reports have been going back and forth on if this is the week he will return to play. As many know he suffered a high ankle sprain Week 1 that placed him on IR. But if he is back on the field expect him to make big plays and really show he is back. Before his injury week 1 Jeudy produce 6 catches for 72 yards, that was all during the first half, as he was injured on the first possession of second half. Now imagine what he can do against the 31st ranked defense against WR's the Football Team. Football team has given up the second most fantasy points per game to receivers. Expect the Broncos to take advantage of this, and if Jeudy is playing he could be a good WR 2 or Flex option. In fact Kiwoom and Jones both have him ranked in the Top 30 WR's. 
Avoid
Football Team Defense
What happened to the Defense that many projected to be in the Top 5 this season? Instead they are aiming to be a bottom 10 or 5 defense. Currently on ESPN they are ranked 25th at the position. Their best game was actually played last week against the Packers with 7 fantasy points. But, I do not expect them to repeat this performance. In fact I think the Broncos are angry. They had a 3-0 start to the season facing probably the easiest first three opponents. May I present to you yet another what should be easy opponent for the Broncos especially at home. This is why I expect a big offensive effort by the Broncos. The Football Team has allowed 20+ point in each of 7 games this season as well. This is not a defense I would stream this week.
Broncos vs Football Team Final Thoughts
Of course there are other players that could be played in this matchup. As I mentioned last week Ricky Seals-Jones has been making an impact on Football Team but comes at a risk this week with Broncos defense. Speaking of Broncos Defense if you have them they are at home and against a not so good team again would be an ideal week to start them. Neither QB excites me in this matchup unless you need to stream Bridgewater for a QB bye. Play Sutton and consider Patrick if Jeudy is indeed not playing this week at WR. As for Football Team the only other name I would consider is Gibson.
This is a battle of teams who are looking for another win. Football Team is 2-5 and Broncos are 3-4. This Broncos vs Football Team game may actually be a good one for that reason alone. Fantasy wise I am giving the edge to the Broncos.
Featured Image: Playpicks.com
~Josie Averitt (JosieAve on Twitter)
Tired of soreness and pain slowing you and your workouts down? Change that. Melt stress away anytime, anywhere with the ExoGun. Designed to give you the ultimate recovery utilizing percussive therapy and deep tissue massage, it will change your recovery life FOREVER. Follow this link (Exogun) for 10% off or use code promo code CGS10 at checkout!
Feeling tired, unable to focus and low on energy? We can help. Go to shockedenergy.com today and get yourself Shocked Energy today! Obtaining maximum energy with healthy ingredients. Use the promo codes "CGS21" or "CGSN" for 10% off your order today.