What I learned from Steve Cohen's Introductory Press Conference
There are few people in this world that I love more than Steve Cohen. The brand new owner of the New York Mets introduced himself to the Mets faithful this past Tuesday. In the first time in years, the Mets seem competent.
The Steve Cohen/Sandy Alderson press conference is over, and that is the most competent the New York Mets have sounded in decades.

— Jeff Passan (@JeffPassan) November 10, 2020
Cohen said all of the right things and actually made me feel proud to be a Mets fan. That is not something I could say often under Wilpon ownership. Steve Cohen and new president, Sandy Alderson, are trying to elevate the Mets into the same category as the Yankees and Dodgers. There are certain areas of the team that they will pouring resources into in order to achieve that goal.
Analytics
The main area the Mets need to improve in is in the analytics department. They were notorious for having one of the smallest analytic departments across the entire league. With Cohen at the helm, they now have the financial means to invest in the best technology, the best research, and the best training. Alderson is a huge fan of analytics going back to his time with the Oakland A's. The Mets now have the ability to compete with the big dogs when it comes to analytics, something the Wilpons were unwilling (or unable) to do.
Payroll
The big questions Mets fans want an answer to is how much money will Steve Cohen spend on free agents this offseason. Cohen did not mention any potential acquisitions by name; however, he did say "I can promise you we're going to act like a major market team."
Steve Cohen was vague on the Mets' payroll expectations, but he offered this: "I can promise you we're going to act like a major market team. Are we going to act like drunken sailors? No. We want to be thoughtful."

— Anthony DiComo (@AnthonyDiComo) November 10, 2020
Alderson did make a public appearance on WFAN shortly after the press conference and mention Trevor Bauer by name. Bauer is widely considered to be a pretty weird dude when it comes to his training and offseason workout regiment. But it all has seemed to pay off as he won his first Cy Young award this past week. One guy Bauer is often compared to is Gerrit Cole because of their mini rivalry as teammates at UCLA. Cole was the first overall pick while Bauer was the third overall pick in the same draft class. Despite the difference in draft position, Bauer now leads Cole in Cy Young awards by 1-0.
Bauer is considered to be the best free agent pitcher on the market this offseason. He would be an excellent addition to the Mets rotation that already has Jacob Degrom, Noah Syndergaard, and Marcus Stroman.
Doing it for the fans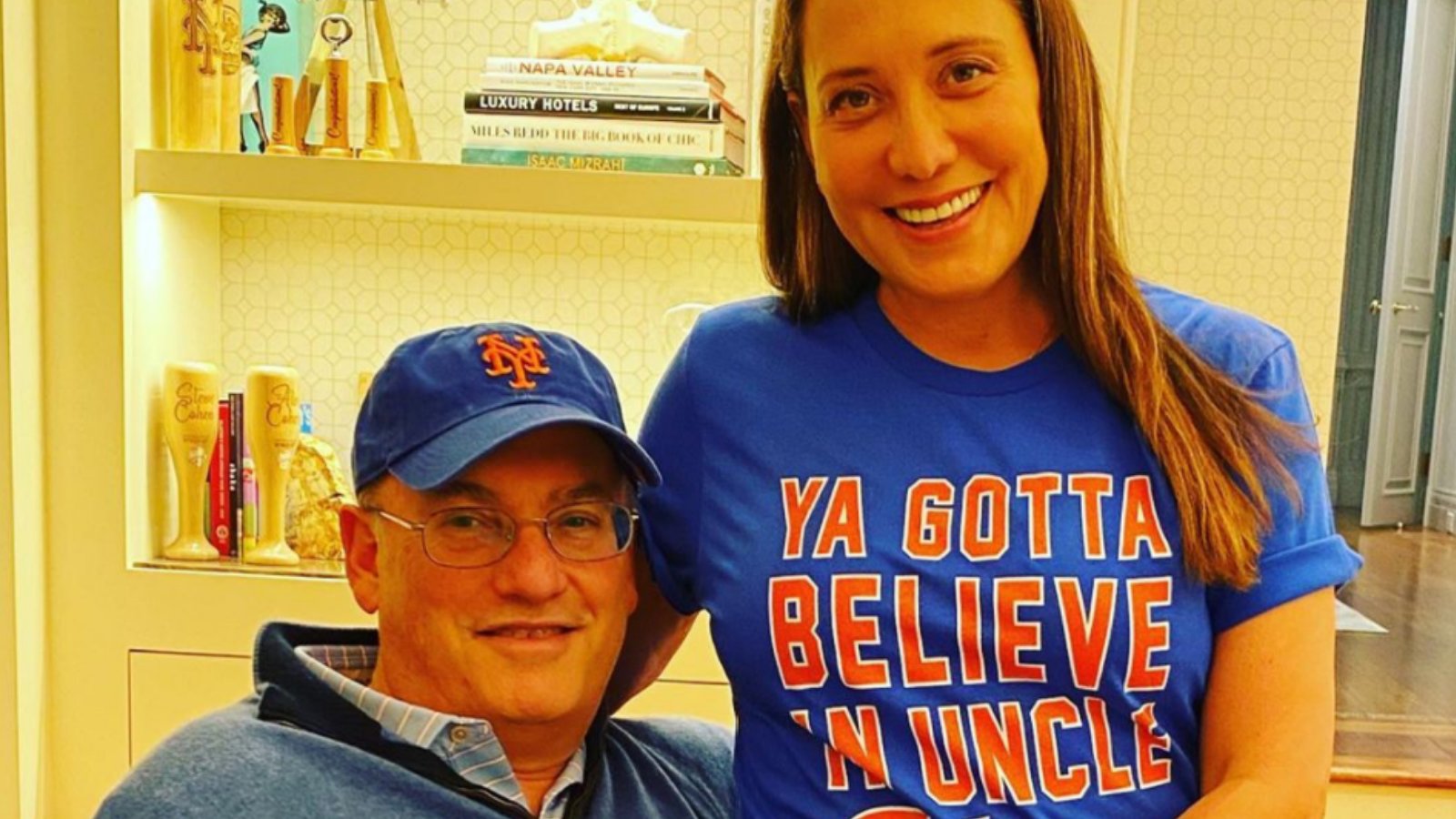 Steve Cohen grew up a Mets fan. He attended his first ever Mets game when they still played at the Polo Grounds back in 1962 and 1963. It wasn't until 1964 when Shea Stadium opened and the Mets had their own ballpark. Cohen also attended the World Series back in 2015 when he was a minority owner in the team. Cohen is by far the richest owner in baseball and alluded to this fact many times during his press conference. He said "I am not trying to make money here. Here, it's about building something great, building something for the fans, winning." It is so refreshing to hear my favorite team's owner speak like this. It always seemed like the Wilpons did not care about winning or care about the fans. Cohen is just like any other Mets fan (except for the money part); he wants to see his favorite team win a World Series.
Final Thoughts
Cohen has not even done anything yet, but I am already in love. He and Alderson are trying to build something iconic in Queens. They plan to do that through developing analytics, spending wisely on the free agent market, and developing and holding onto their top prospects, something Brodie Van Wagenen seemed to struggle with. Cohen certainly has lofty goals as he would consider it a major disappointment if the Mets do not win a World Series in the next 3-5 years. Those are words that should get Mets fan very excited about what is to come.
-Pete Chatterton (@Pchat12)
Use Promo code "couchguy20" or "LLP" at Manscaped.com and grab some of the best tools in men's below the belt grooming. Using the code will get you 20% off of your order AND free shipping. Help out the site and help out yourself by buying some products from Manscaped TODAY.