Washington at Bills – Fantasy Football Preview
NFL week 3 of the season is here! It is now time to discuss the Washington at Bills football game and get a preview of it for fantasy football purposes.
What is already an interesting matchup where Washington's defense is one to keep an eye out for, it is also one that Washington has struggled with over the past few years. When you look back at the record whenever these teams have faced each other, it's been since 2015 that Washington has won a game when facing the Bills! So now that we have some history here to look back to, who are starters for fantasy football league managers? Who should you avoid and who should you keep an eye out for? Let's get to that now.
Must-Start: Washington at Bills Game.
Terry McLaurin – Washington WR
(Image credit to nbcsports.com)
I know some of you may be like, WHY? Do me a favor please, stop overreacting! Yes, I'm aware that now Taylor Heinicke is in command of this WFT offense. However, even after a shaky start to his season against the Los Angeles Chargers, Scary Terry managed to deliver 10-13 points for most PPR fantasy football leagues. Additionally, last week proved that Heinicke needed to adjust to the game book a little and Terry was surely scary vs. a Giants defense that allowed 11 receptions out of 14 times that McLaurin was targeted.
Terry also caught the ball for a total of 107 yards last week and scored a TD. May I also add the fact that the Bills vs. Steelers game also exposed many weaknesses for Buffalo when it comes to fast receivers? I would 100% start Terry this week. In fact, I'm starting him in both of my leagues as last week reassured me why he's such a big value in fantasy football.
AVOID THIS PLAYER THIS WEEK!
Zack Moss – Buffalo Bills RB
(Image credit to abc4.com)
Allow me to apologize first to co-worker, Zach Jezioro, the Emperor of Bills Mafia. I probably am hurting his feelings right now lol.
Alright, back to this! Why should you avoid Moss this week? I'll elaborate. I'm a big Moss fan however, after he was a surprising week one inactive, his comeback in week two left little to desire. With Singletary being the #1 back in a pass-heavy Bills offense, I'm not sure that this matchup offers the best possibility for Moss to make his case and take the position away from a very solid Singletary season thus far.
Additionally, rest assure that Ron Rivera will prepare this Washington Football Team to defend the running game. Especially, as Josh Allen also poses a threat in that area. However, don't be too driven to give up on Zack yet, he will have Houston in week 4 and that's where he will be of big value.
Keep An Eye Out For…
Adam Humphries – Washington WR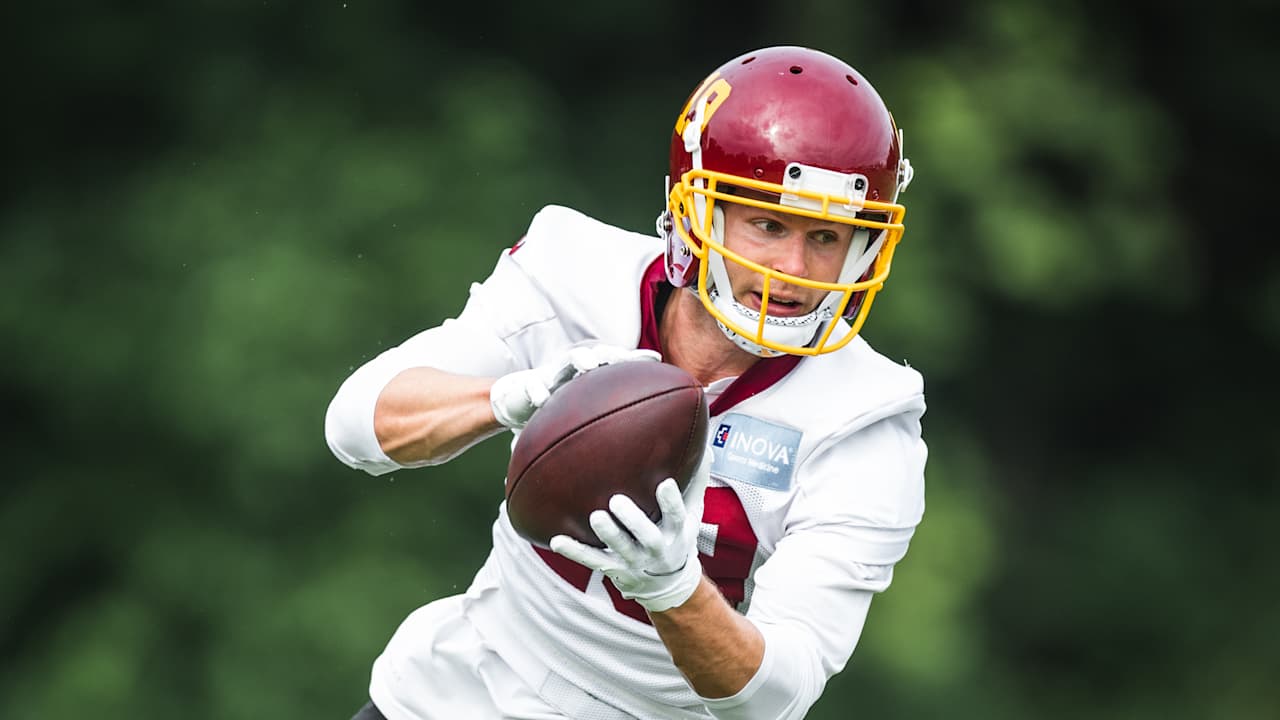 (Image credit to washingtonfootball.com)
Adam is worth keeping an eye out for at the moment.
Washington is dealing with Curtis Samuel in the injury-reserve list after a groin injury. Those types of injuries are either annoying to bounce back from or lead to more injuries afterwards, and with Samuel expected to be back in time for when WFT faces New Orleans in week 5? Personally, I think Humphries will be a great option for Heinicke at the WR2/WR3 position.
We also saw a revised playbook from Washington against the Giants, meaning that Rivera will want Heinicke to focus on keeping his options opened. During the offseason trainings, Humphries had a solid performance and developed a strong chemistry with Fitzpatrick, he should be able to do the same with Heinicke! Keep an eye out for Humphries is my advise to you, fantasy league managers.
(Featured image credit to billswire.usatoday.com)
Use the Promo code "couchguy20" or "LLP" at Manscaped.com. Grab some of the best tools in men's below the belt grooming. Furthermore, using the code you'll get 20% off of your order AND free shipping. Help out the site and help out yourself by buying some products from Manscaped TODAY.
Tired of soreness and pain slowing you and your workouts down? Change that. Melt stress away anytime, anywhere with the ExoGun. Designed to give you the ultimate recovery utilizing percussive therapy and deep tissue massage, it will change your recovery life FOREVER. Follow this link (Exogun) for 10% off or use code promo code CGS10 at checkout!
~Diego Galvis (@Diego_TheDJ on Twitter).