Stefon Diggs Named AFC Offensive Player of the Week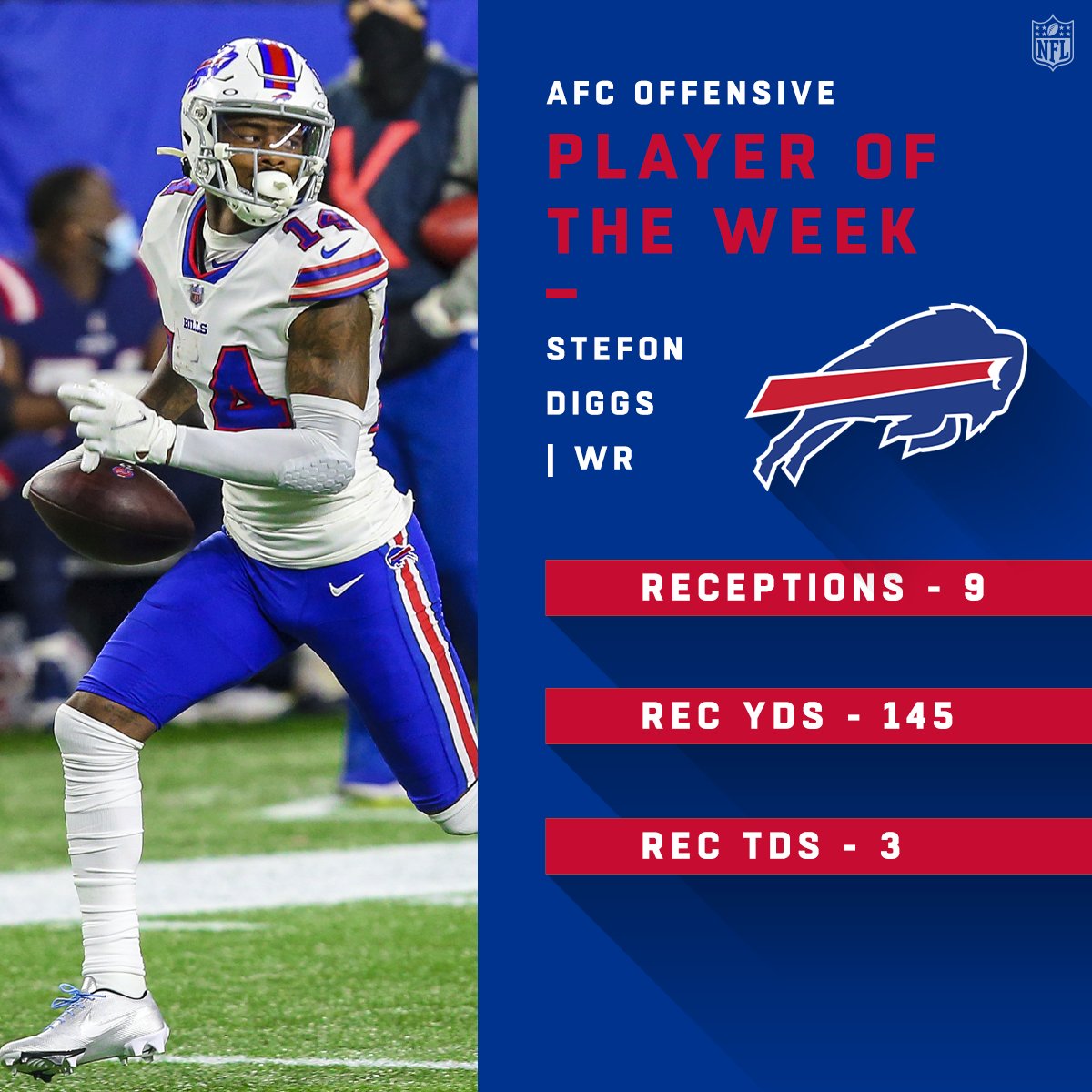 For the second consecutive week, a Buffalo Bills player was named AFC offensive player of the week. Last week, it was quarterback Josh Allen. This week, it's wide receiver Stefon Diggs. As you can see in the picture above, Diggs had a stellar performance in the Bills victory over the New England Patriots on Monday night. It seems that the trade for Diggs was a good one for the Bills. According to Pro Football Reference, he has 120 receptions for 1,459 yards and eight touchdowns.
Not only does he lead the NFL in receiving yards and receptions, but he also broke the franchise record for the most receiving yards in a single season.
Diggs and the Bills will look to clinch the second seed in the AFC as they will host the Miami Dolphins this Sunday @ 1pm. You can catch the game on CBS.
Use Promo code "couchguy20" or "LLP" at Manscaped.com and grab some of the best tools in men's below the belt grooming. Using the code will get you 20% off of your order AND free shipping. Help out the site and help out yourself by buying some products from Manscaped TODAY.
-Zach Jezioro (@ZachJezioro_13)