#SoccerSaturdays: El Clasico 2021 Real Madrid vs. Barcelona
Welcome back to another edition of #SoccerSaturdays!
In this weeks' edition, it is impossible to avoid talking about the game of the year in Spain, El Clasico! With less than a few hours for the beginning of this game, I am here to provide my predictions for this game. Allow me to get right to it by covering each team.
FC. BARCELONA – MESSI'S LAST CLASICO?
📍 M A D R I D 🛫
We are here! 🔵🔴

Let's goooo! 🔥 pic.twitter.com/scD9fV29ZB

— FC Barcelona (@FCBarcelona) April 10, 2021
Lionel Messi and company are touching down in Madrid. For Barcelona, this could very well be Lionel Messi' last Clasico with Barcelona so expect a highly emotional Barcelona team looking to come in with an "All or nothing" mentality especially as they continue their efforts in keeping Lionel Messi in Barcelona.
Another thing to take note of, is the fact that Atletico Madrid has slowed down quite a lot. What this clasico could represent for Barcelona is a compelling argument for Ronald Koeman to continue to be the coach needed at the Cataluna side. Barcelona will be lining up as follows: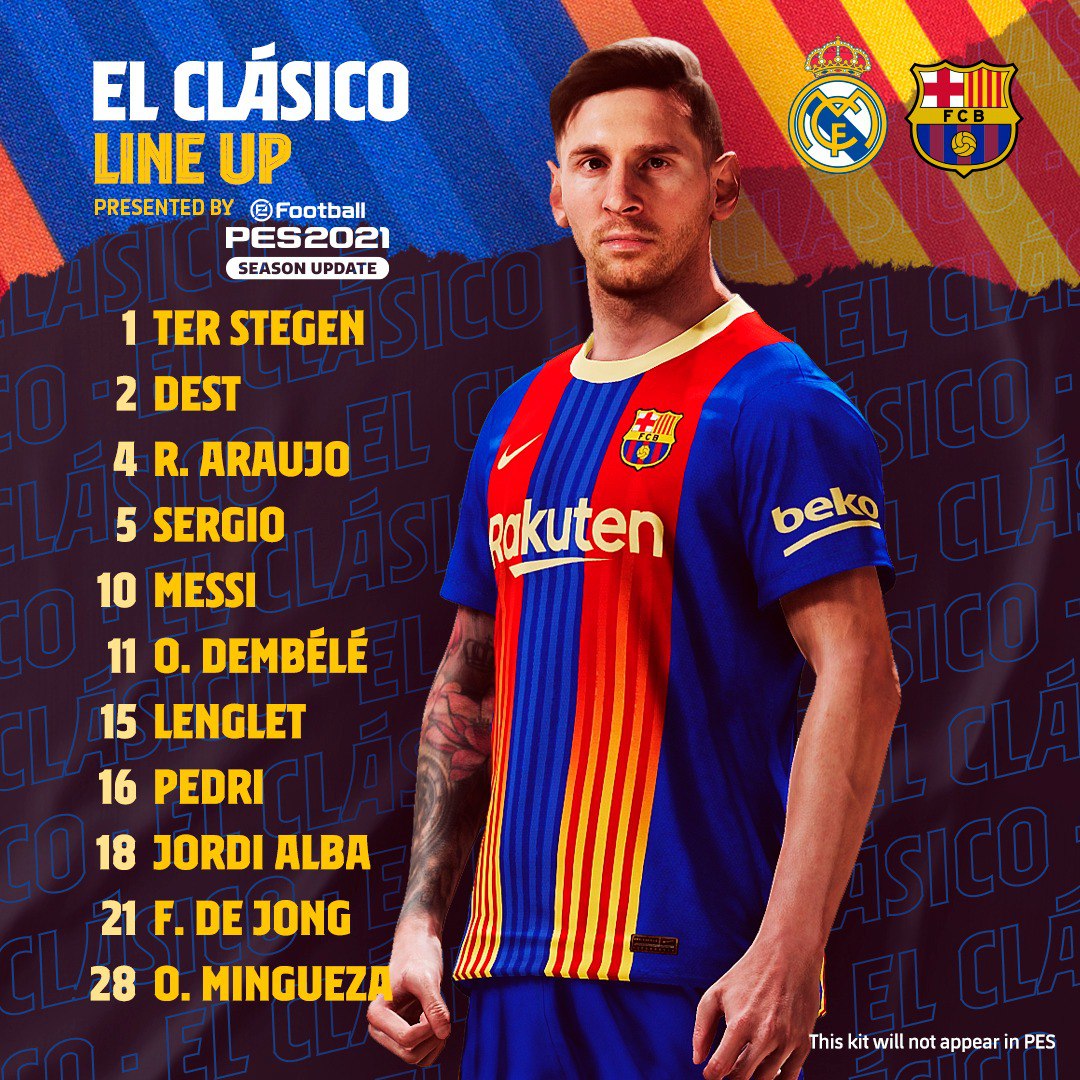 Real Madrid – LA LIGA OR THE CHAMPIONS LEAGUE?
📋✅ ¡Nuestro 𝗫𝗜 inicial para #ElClásico!@Liberbank | #HalaMadrid pic.twitter.com/zFOCScHrkw

— Real Madrid C.F. (@realmadrid) April 10, 2021
Real Madrid enter one of their first classics without the leadership from Captain Sergio Ramos as injuries have kept Ramos sidelined. With that said, this makes for a very different Clasico atmosphere. Ramos' leadership but also his physicality are aspects that always bring the best out of both teams and provide the argument for this game being the game of the year.
As you can see above, Zidane is playing this one closer to the chest as he will need for Benzema, Vinicious Jr and Modric to create chances for los Madridlistas. However, will those 3 be enough for Barcelona to fall? While these 3 were the reason for Liverpool's meltdown in the Champions League, can they do it again?
A lot at stake here for Real Madrid and with the run still alive at the Champions League, it's tough to identify that main priority for Madrid.
EL CLASICO – SCORE PREDICTION
Predicting a score for El Clasico has got to be any soccer commentator's nightmare. How can anyone predict an exact score when these two teams face each other? For me personally though, I have to say that there is a lot riding here. However, I believe that the demand out of the Champions for Madrid puts them at a vulnerable disadvantage.
So with that said, Barcelona will simply be too much to handle here. I am going to predict a Barcelona win, 3-1 Barcelona.
Lastly, if you aren't already make sure to check out the Yellow Card Podcast brought to you by Couch Guy Sports. Find them on Twitter @Podcastcard or on Spotify by searching "Yellow Card Podcast"
Until next week!
~Diego Galvis (@Diego_TheDJ On Twitter). 
Use Promo code "couchguy20" or "LLP" at Manscaped.com and grab some of the best tools in men's below-the-belt grooming. Using the code will get you 20% off of your order AND free shipping. Help out the site and help out yourself by buying some products from Manscaped TODAY.