Ravens at Lions: Fantasy Football Preview
Week three rolls in and we have the Ravens at Lions matchup happening! Time to put out a preview for those of you fantasy football managers. I will be sharing some thoughts around who you should start, avoid and certainly keep an eye out for as this match approaches.
Let's get started!
Must-Start Player: Ravens at Lions Week 3 Matchup!
TJ Hockenson – Detroit Lions TE. 
(Image credit to mlive.com)
It has been incredible thus far to watch how much of an asset TJ Hockenson has been for this Detroit Lions offense the past two weeks. The Detroit Tight-End has been sensational for those of you in fantasy football leagues. If you passed on him to draft a better tight-end, you're probably kicking yourself right now. Hockenson has had monster weeks, production wise! He went off against the San Francisco 49ers and completely ball out against the Green Bay Packers.
In this matchup against the Ravens, the tight end should have another big production week as the Ravens struggle against the tight-end game and Goff has grown a lot of trust when targeting him. Keep in mind, there is barely any competition for Hockenson in the tight end position for the Lions, which will allow you to roster him with confidence despite a good defensive Baltimore Ravens team.
Avoid This Player in Week 3
Quintez Cephus – Detroit Lions WR. 
(Image credit to Lionswire.usatoday.com)
While Cephus has been decent for the Lions, this is a week three massive test for his abilities as a Wide-Receiver against the Ravens. A test, that I think he will not be able to create much for the Lions' offense. In fact, I think he will be relatively quiet in this matchup. Especially, if DeAndre Swift starts and Jamaal Williams continues to have decent production as the RB2 of the Lions running game which we can expect them to heavily use in this clash.
If you are in a deeper league, Cephus may offer you some value. However, for most PPR 10-man leagues, Cephus is one to stay away from this week.
Keep an Eye On HIM!
Sammi Watkins – Baltimore Ravens WR.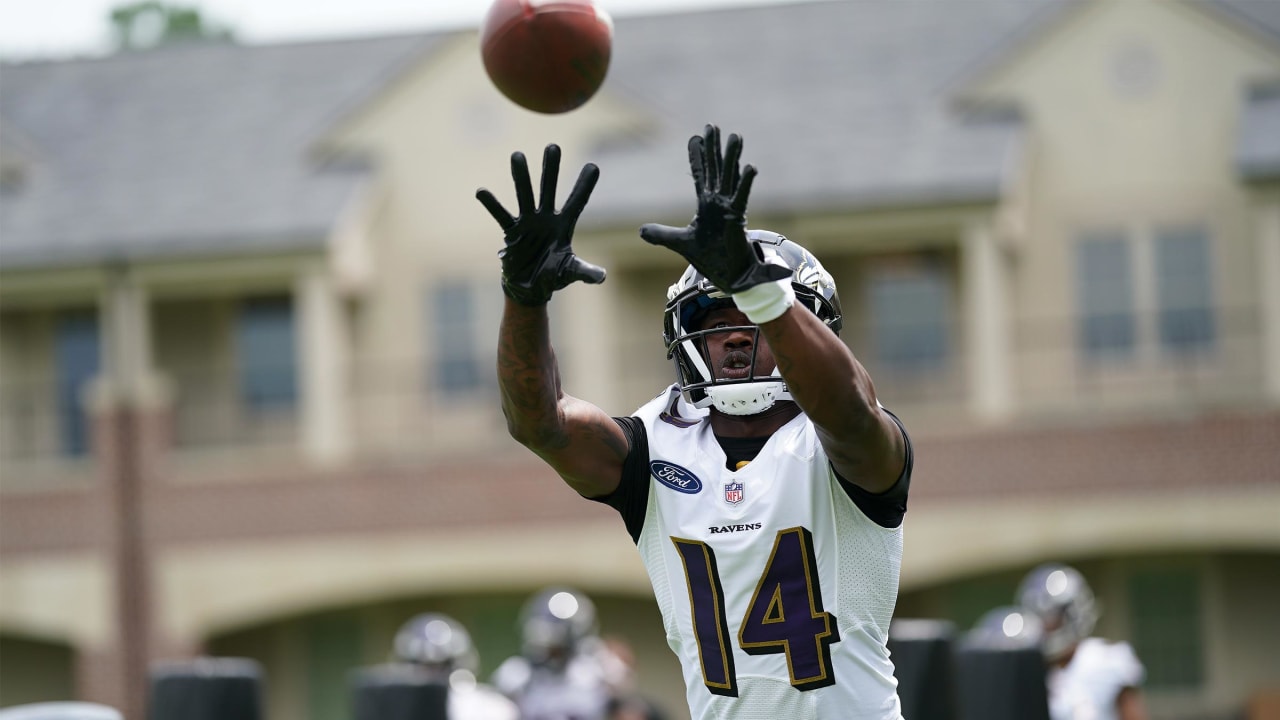 (Image credit to baltimoreravens.com)
Are you as surprised as I am to see Watkins healthy pass week two?
You should be and you should probably keep an eye out on him too, here's why. Marquise Brown is currently under "Questionable" status after suffering an ankle injury. Nobody seems to understand the extend of this injury. However, with Watkins fitting in nicely in this Baltimore Ravens offense and becoming a new favorite target for Lamar Jackson to throw to, Watkins offers a great value especially if he is available in your leagues' waiver wire.
Keep an eye out for him. Going up against this atrocious Lions defense, Watkins should have a good week three performance worthy of a waiver wire pickup if needed.
(Featured Image credit to tomsguide.com)
Use the Promo code "couchguy20" or "LLP" at Manscaped.com. Grab some of the best tools in men's below the belt grooming. Furthermore, using the code you'll get 20% off of your order AND free shipping. Help out the site and help out yourself by buying some products from Manscaped TODAY.
Tired of soreness and pain slowing you and your workouts down? Change that. Melt stress away anytime, anywhere with the ExoGun. Designed to give you the ultimate recovery utilizing percussive therapy and deep tissue massage, it will change your recovery life FOREVER. Follow this link (Exogun) for 10% off or use code promo code CGS10 at checkout!
~Diego Galvis (@Diego_TheDJ on Twitter).