Patriots- Washington Football Team Game Recap
There were many ups and downs through the first preseason game for the Pats. The first game is always used for a lot of experimentation, and a lot of swapping of players to see how they fit in. We got to see some veterans get their feet wet for the 2021 season. Then we also got a smattering of young guns and newly signed players. Here's a quick recap of the Patriots and Washington Football team game from last night.
The Quarterbacks
Cam didn't do anything too impressive, but wasn't god awful either. The minute Mac Jones touched the field the offense looked different though. The glaring difference between the two was the release and decision making. Mac seems like he knows where he wants to go with the ball pre snap and makes that decision quickly. His release is also much faster. Cam sits and holds the ball too long and it leads to him taking hits, and you don't want those hits from a guy like Chase Young. Mac has a quick snap and release of the football and the pass rush has no chance to come close to him.
The Running Backs
There wasn't a whole lot out of the Pats first team, aside from the splitting of 3 running backs. Damien Harris was running like he is ready to fill the lead back role. James White filled his scat back role as usual, but Sony Michel was running very hard as well. It seemed like he was running like he knew his roster spot is on the line. JJ Taylor also proved he has the ability to fill the same role as White. Rhamondre Stevenson ran like an absolute beast in the 4th quarter. He looks like a lean and strong runner.
The Receivers
On the receiver end, Jones seemed to click well with Kristian Wilkerson and Kendrick Bourne. They run quick and crisp routes and he knows where they are going to be. Jonnu Smith looked really good too!
The Defense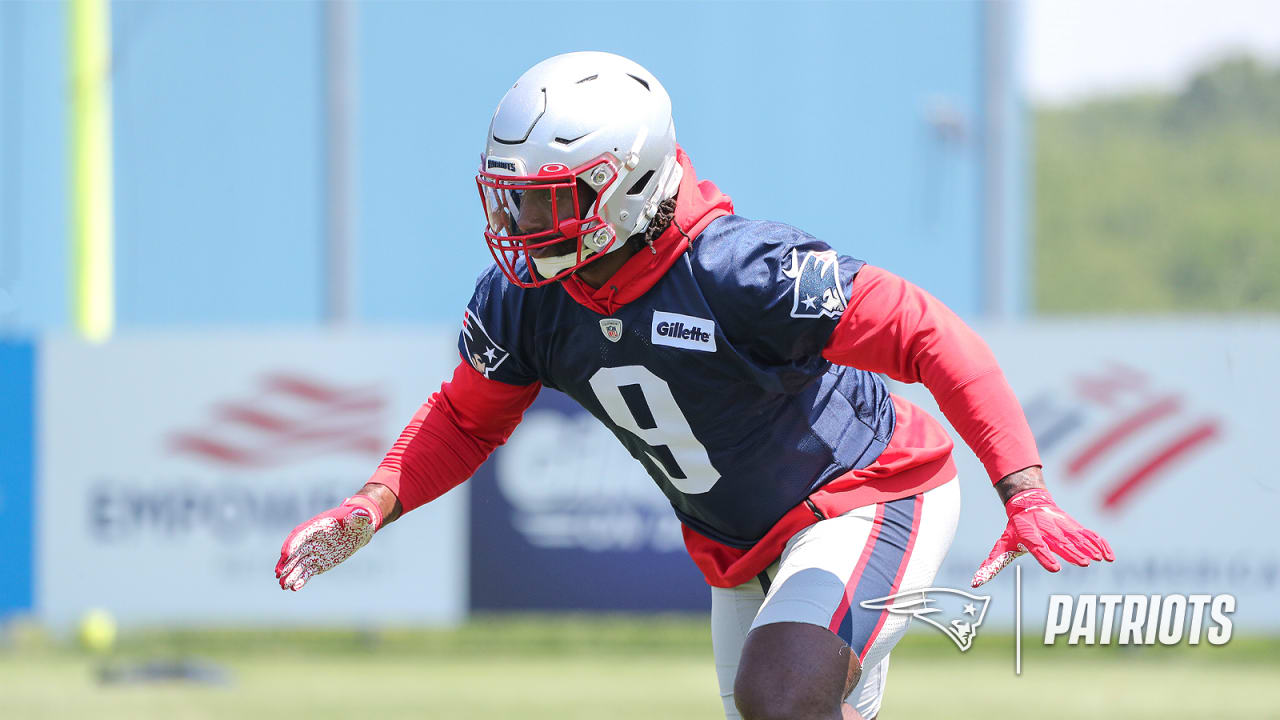 The defense is where we really saw a roller coaster. Matt Judon was an absolute animal in the early going. He had a great pass rush, penetration against the run, and he even stepped back into coverage in the flat well. The middle of the front 7 didn't quite look as good. Gibson and Patterson found a lot of running room and holes through the middle of the defense. Ja'Whaun Bentley is going to need to step up and fill, and Christian Barmore can fill the middle as he develops as well.
The Secondary
The secondary looked shaky in a lot of spots. JC Jackson was definitely a bright spot, and matched up very well on Terry McLaurin. Jalen Mills however was burnt toast against McLaurin. Adrian Phillips picked up where he left off and continued to play very physical. Kyle Dugger not so much. He got torched a few times and looked very exposed in coverage. He seemed like he would be the Pat Chung replacement, and looked disappointing in preseason week 1. JoeJuan Williams finally made a nice play on the ball and forced a turnover as well.
Special Teams
Lastly on a special teams note rookie kicker Quinn Nordin looked fantastic and absolutely drilled a 50 yard field goal. Jake Bailey also showed up to retain his position as the best player on the roster.
And there's your Patriots-Washington Football team recap!
Use the Promo code "couchguy20" or "LLP" at Manscaped.com. Grab some of the best tools in men's below the belt grooming. Furthermore, using the code you'll get 20% off of your order AND free shipping. Help out the site and help out yourself by buying some products from Manscaped TODAY.
Tired of soreness and pain slowing you and your workouts down? Change that. Melt stress away anytime, anywhere with the ExoGun. Designed to give you the ultimate recovery utilizing percussive therapy and deep tissue massage, it will change your recovery life FOREVER. Follow this link (Exogun) for 10% off or use code promo code CGS10 at checkout!
-Jake Kobierski (@TheRealKobe83)