Patriots Potential Free Agent Targets
Free agency is so close we can smell it. This will be one of the most exciting free agent periods the Patriots have had in the last 20 years. They need to add to a very weak offense, and there is a lot of skepticism as to whether they will actually address what they need. Many people think Belichick wants to prove he can make something out of nothing, so he is going to run with the bare minimum of talent. Here is a dive into some targets they may go after.
Jacoby Brissett – Brissett has been in this offense already, and Bill loves to bring back guys that have been in his system. Brissett would be a great backup option if they are unable to make a trade or snag an ideal QB in the draft. He can throw the ball much better than Cam and has a mobile aspect to his game as well.
Ryan Fitzpatrick – Fitz is the perfect bridge QB. He'll win you some games, maybe get you to a wild card bid, but he's not going to bring you to a Super Bowl. This is a perfect free agent signing if they are going to draft someone for the future this year. Fitz doesn't more than 1 or 2 more seasons left in him, but he would be perfect to teach a young QB the ropes.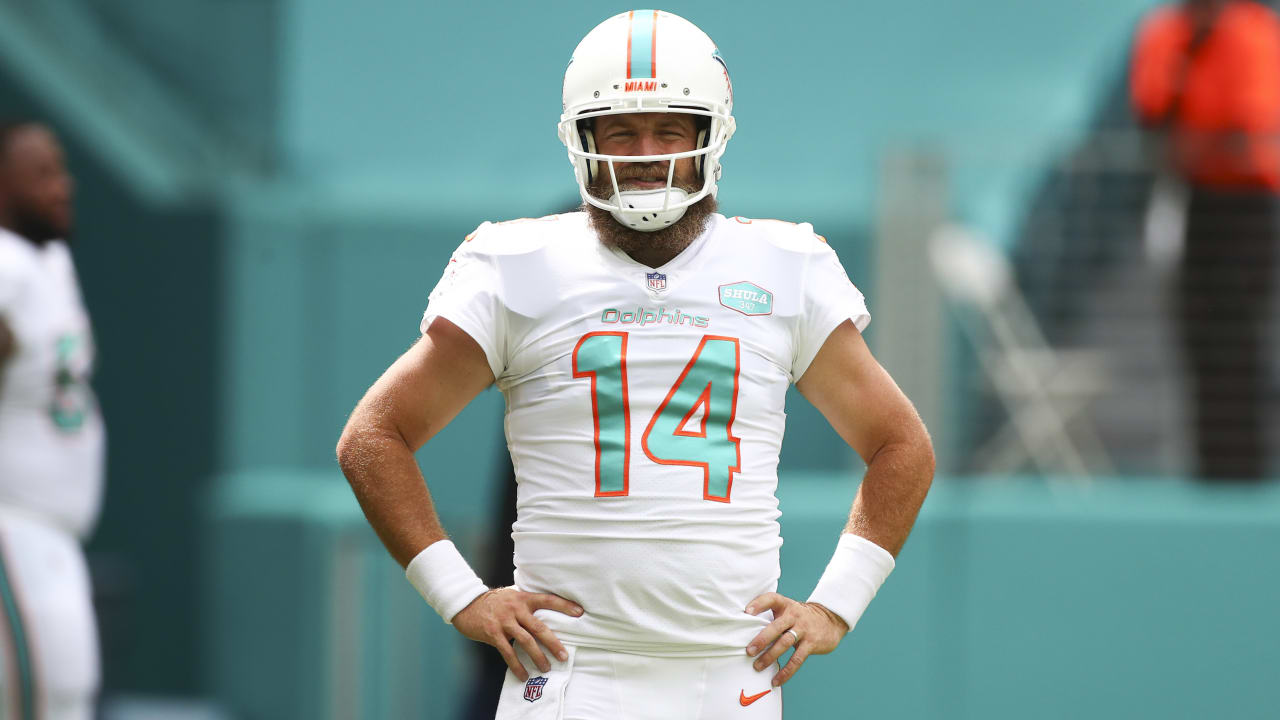 Matt Breida – If they Pats are not able to bring back Rex Burkhead and/or James White, they might be looking for the next scat back in this offense. Those guys are both on the wrong side of 30, and they need to start looking toward the future. A young QB is going to need a good pass catching back to rely on, and Breida could be that guy. He had a very down season with Miami, and that could bring him in at a discounted price that Belichick would love. Breida has incredible speed and can turn dump offs and screens into 1st downs and breakaway runs. He would be a great fit for this offense to target.
Curtis Samuel – The Patriots never go after a big number 1 receiver in free agency. Curtis Samuel might be the closest option they go after to that. Samuel played RB in college at Ohio State, and is a multi-faceted receiver that McDaniels could use in his offense. He could line up in the slot, has the speed to be an outside threat, and could line up in the backfield. He can run jet sweeps and do whatever you ask. If there is a guy worth paying a little extra for, this is that guy.
Emmanuel Sanders – The guy the Pats have been linked to since he left Pittsburgh. Now that he is finally past his prime, I'm sure the Pats will actually take a shot on him. He could provide some veteran leadership that they need, and add some help to the passing game. He can't do it if he's the only addition they make on the offense, but with another free agent acquisition or draft pick he could add some much needed talent to the offense.
Tim Patrick – Patrick is the perfect depth piece at wide receiver. He is always solid when his number is called. In 15 games last season, he had 51 catches for 741 yards and 6 TDs. And that was in replacement of a hurt Courtland Sutton. Denver has too many receivers to have a role for him, and he would be a great fit to make some noise for the Patriots.
Hunter Henry – Bill had a big embrace with Henry at the end of their game against the Chargers this past season. He is the number 1 tight end hitting the market this offseason, and they desperately need a tight end. It's been a huge part of the Patriots offense since Daniel Graham and Ben Watson were around, and they got 0 production last season. They need to bring in a big name like Henry to make this offense go the way it's supposed to.
Jurrell Casey – Casey is a guy that Bill has spoken very highly of throughout his career. He used to gush over him when he was on the Titans, and he is another player that now he is past his prime, Bill would love to get him at a reduced cost. The run defense struggled big time last season, and he is a great interior lineman. Pairing him with someone like Lawrence Guy would give a huge boost to the defensive line.
Kyle Van Noy – KVN feels like another guy that would love to come back. It seemed like a peaceful parting of ways, and now that he got paid I could see him coming back to help this defense where they desperately need it. Van Noy was huge in setting the edge when he was here, and the Pats were run all over last season. Van Noy could come in and help teach the young linebackers they have and might draft to get comfortable in this defense.
Use the Promo code "couchguy20" or "LLP" at Manscaped.com. Grab some of the best tools in men's below the belt grooming. Furthermore, using the code you'll get 20% off of your order AND free shipping. Help out the site and help out yourself by buying some products from Manscaped TODAY.
-Jake Kobierski (TheRealKobe83)