Most Underrated Linebackers of the 2000s
At the linebacker position, its easy to get overlooked when you're really at the top of your position. There are guys that are absolute tackling machines, and people forget about them for the guys that make flashy plays, have big pick sixes, or rack up sacks off the edge. There are plenty of guys who were versatile enough to do it all, but go by the wayside.
Criteria:
4+ Years as a starter
3 or less Pro Bowls
Takeo Spikes
Spikes might be one of the better known names on this list, but he still never gets the credit he's deserving of. 15 long seasons in the league, and only 2 measly pro bowl appearances. In all those seasons, he barely missed any time, starting at least 11 games in every season but one. 8 total 100 tackle seasons, 19 career picks, 4 Defensive TDs. Spikes was an absolute playmaker on defense, and can't be left out of the best linebackers conversation.
Rob Ninkovich
Nink was Mr. do everything for the Pats for a long time. He went from a guy who was told he would play nothing but long snapper, to 5th all time in sacks on the Patriots. 46 career sacks, and he could even drop back, notching 5 interceptions over his career. Nink was never the flashiest player, but the minute the Pats needed a clutch play, this was the guy that made it. Many game clinching sacks, terrorizing Mark Sanchez more than once.
James Farrior
Farrior finds his way on this list, although he had an All-Pro selection. He was a full time starter as a Steeler year in and year out. 100 tackle seasons almost every year. Farrior gets overshadowed by so many great Steelers linebackers over the years, that he needs to be on this list so people don't forget about the iron man he was.
Calvin Pace
Pace was an edge rush type linebacker that a lot of people forget about. Remember, he played 13 years with the Jets and Cardinals, and accumulated 60 sacks. He was just always a solid pass rusher that you could rely on for 5 sacks a season, and cause some disruption when it mattered. He never was able to get passed some of the top guys. But, he certainly made his mark.
David Harris
This guy was just an absolute ironhead in the middle of some mean Jets defenses. This guy made it hard to run up the gut. Whether it was LT or Brandon Jacobs running the ball, this is a linebacker you don't want to meet head on. What was even more impressive is with his hard nosed defensive style, he was able to play until 33. He was even a decent pass rusher from the middle, with 36.5 sacks in his career. He just followed the classic linebacker saying: see ball, get ball.
DeAndre Levy
Levy is one of my favorite linebackers of the last 2 decades. It's a shame his career was cut short because of injuries. He only played 6 full seasons, but made his presence felt. 12 interceptions, including one season with 6. 638 career tackles, leading the league in solo tackles in 2014 with 117. Not to mention the mans beard was SAVAGE. He would stop your run in the backfield, and he wasn't afraid to drop back into coverage either.
Will Witherspoon
This is a guy that really did a little bit of everything. Witherspoon bounced around for 4 different teams, and was successful for all of them. He played inside and outside linebacker. He dropped back into coverage, he scored TDs, he sacked the QB. Most importantly, he tackled the guy with the ball, a lot. He unfortunately played on a lot of bad teams, including a lot of Jeff Fisher coached teams.
Donnie Edwards
Donnie Edwards is a guy that never got the notice he's deserving of. He played so long, and was such an overall athletic linebacker, and was never afraid to stick his nose in places. He had 100 tackles in every season aside from his first and his last. Thats 11 straight seasons of banging his head off of ball carriers. On the side he was able to rack up 28 interceptions, and 4 of them TDs. Edwards bounced all around the AFC west, and nobody should forget about it.
Nick Barnett
Nick Barnett brought a legit defensive mindset to Green Bay for a while. Every full season he played he had over 100 tackles. During his time he was never able to earn a Pro Bowl bid. Barnett was a beast in his own right, and had a very respectable 11 season career.
Karlos Dansby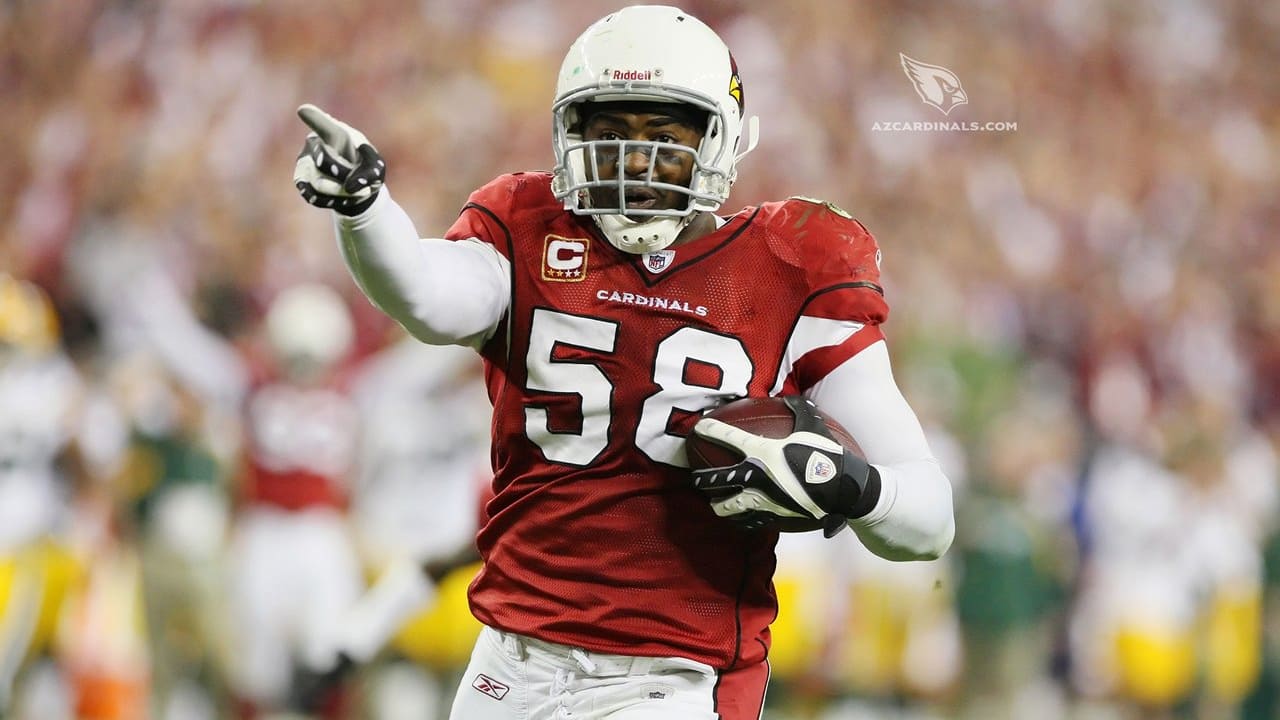 Dansby has received the ultimate disrespect. 14 long and dominant seasons at MLB, and absolutely no accolades. No recognition. 7-100 tackle seasons, 20 career INTs with 6 returned for TDs. 43 career sacks. And he couldn't even get a single Pro Bowl nod. His ultimate downfall was playing for bad teams. Cardinals, Dolphins, Browns. He ultimately only showed up in 6 career playoff games. He had one of the biggest plays, devastating the Packers with a game winning TD off of Aaron Rodgers in  2009, which is always the first play that comes to mind when I think of Karlos Dansby.
Use Promo code "couchguy20" or "LLP" at Manscaped.com and grab some of the best tools in men's below the belt grooming. Using the code will get you 20% off of your order AND free shipping. Help out the site and help out yourself by buying some products from Manscaped TODAY. 
-Jake Kobierski (@TheRealKobe83)