Lady Liberty Returns: Reaction to the Rangers Reverse Retro Jersey
So Rangers fans got what they wanted and Lady Liberty has made her return. The NHL released all of the reverse retro jerseys the other day and some of them are just… lazy and ugly. For a full break down of the good, the bad, and the ugly, head on over Jess's post. Highly recommend the read, she does some really amazing work.
Anyway, we will be focusing on Lady Liberty today. If you haven't seen the new look yet, here ya go:
Liberty jerseys.

That's it. That's the tweet. pic.twitter.com/gnha1vP066

— New York Rangers (@NYRangers) November 16, 2020
Instant Reaction
Don't love it. I love the fact they brought Lady Liberty back. I have always loved those jerseys and even have a white Brian Leetch Lady Liberty jersey on its way. However, this one seems like it's lacking a bit. They really should have done something with the bottom to make it pop. What made the original Lady Liberty jerseys so exciting was the bright red in contrast with the navy blue.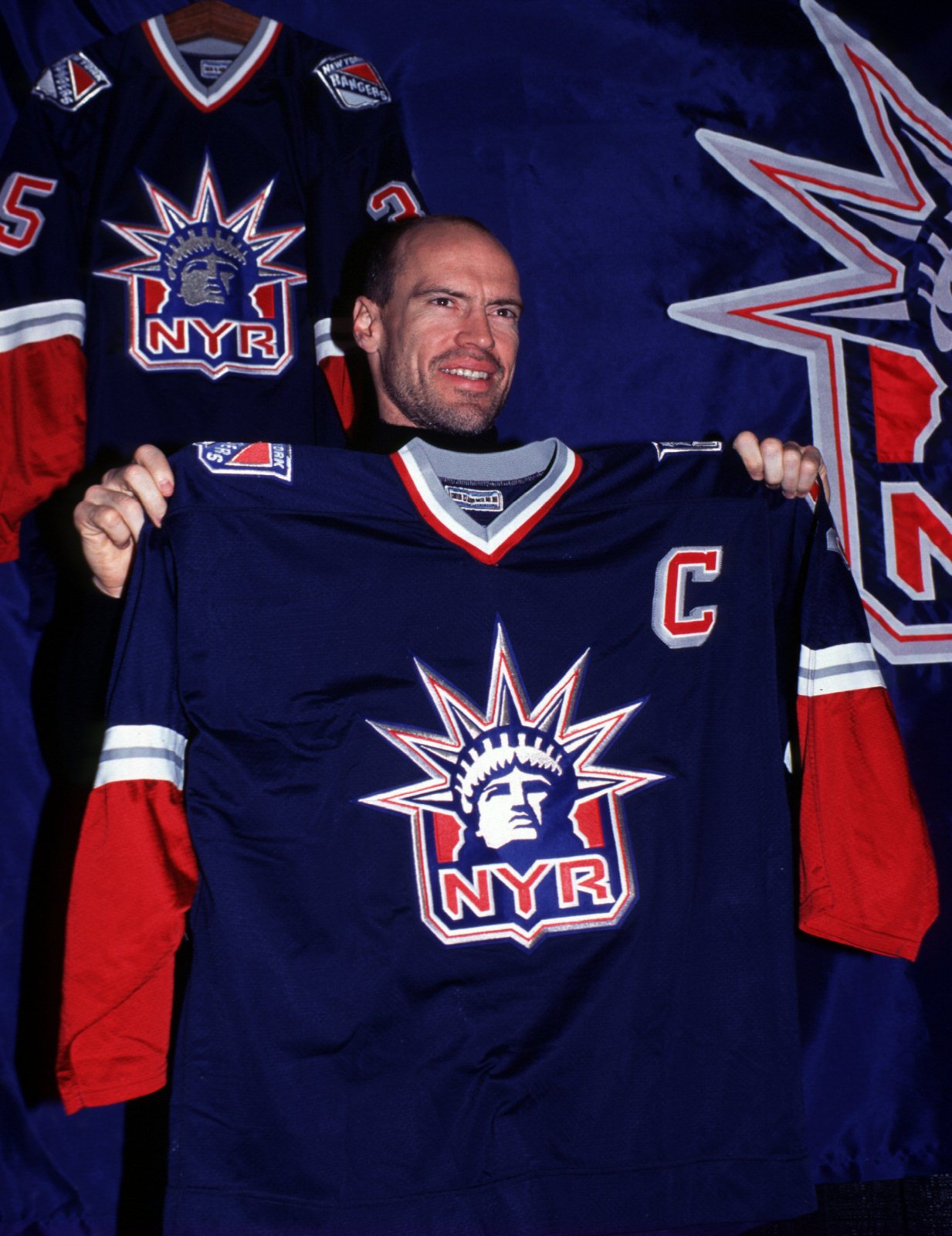 There needs to be more red on the updated version.
What could have been https://t.co/72Ordy8GxJ pic.twitter.com/fTRAWvp0vm

— Bob Kawa (@bob_kawa) November 16, 2020
This jersey right here would make me spend all of money so fast. This concept is absolutely fire. Imagine walking out of the MSG store with an Alexis Lafreniere or Igor Sheshterkin one of these. Nonetheless, I still love that they brought this style back. I was a fan of the heritage jerseys from a couple years ago with the diagonal New York instead of Rangers, but it really is hard to beat Lady Liberty.
Final Thoughts
To be fair, at least they did not do as bad as the Red Wings and Islanders. Both of those teams look like they forgot to do their part of the group project so they just changed one thing to make it look like they did something. I am not sure if any team really knocked it out of the park, other than the LA Kings. The purple and gold color scheme is iconic and I am glad they reverted back to that. It is a scientific fact that if you look good while playing, you get an automatic boost so at least we do not have to worry about the Islanders this season. I am excited to see the Rangers skate out in these for a couple games, however, I do think they could have done better.
-Pete Chatterton (@Pchat12)