Fantasy Football: Chiefs vs. Ravens Preview
Fantasy football week two is here and this time, its a showdown in the form of Chiefs vs. Ravens Preview! With fantasy football well underway, and people aligning their rosters ahead of the weekend, its time for a preview on this matchup.
Find out about who you must play, potential dark horses in this matchup and the ones to avoid at all costs.
Must Play on Chiefs vs. Ravens Matchup!
Tyreek Hill – Kansas City Chiefs WR.
(Image credit to finance.yahoo.com)
If there was a player that quickly stood out for me in week 1 was no other than Tyreek Hill. The Kansas City Chiefs WR1 put out quite the performance against a tough defending team like the Cleveland Browns last week. With this week being no different, and how quickly he can outpace those covering him, I would strongly suggest starting him. Expect Tyreek to be the one to carry the load in this matchup, potentially having a production night of 8 Receptions, 10 targets, 100+ yards and potentially a TD.
Mark Andrews – Baltimore Ravens TE.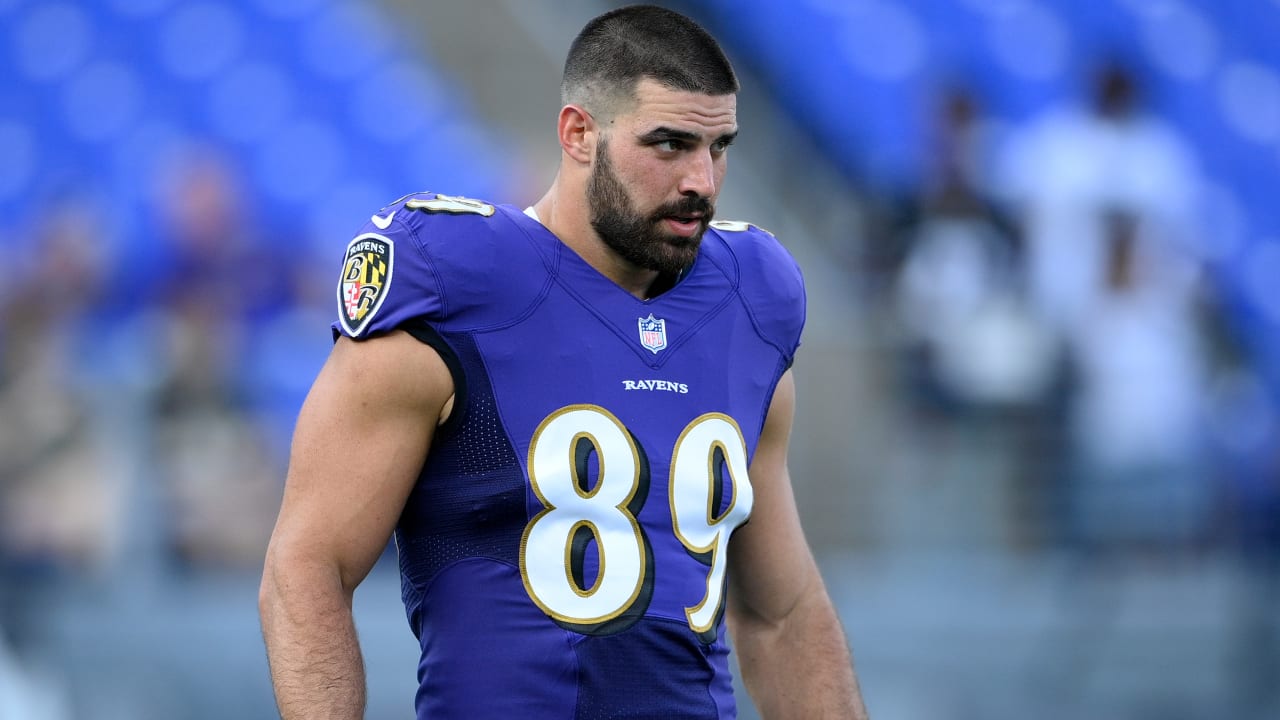 (Image credit to nfl.com)
As I dive deeper into this Chiefs vs. Ravens Preview, Andrews will be Baltimore's priority.
Baltimore may want to prioritize the tight-end game. Especially when having someone that can be physical as Mark Andrews can be.
Expect Mark Andrews to have about 50-60 yard game, 4 targets and a TD.
Potential Dark Horses in this matchup?
Mecole Hardman – KC Chiefs WR. 
As this Chiefs vs. Ravens Preview continues, I want to give you an idea of people who could potentially play a big role.
Even though,  last week the numbers don't say much for Mecole Hardman, if you look deeper into it, he was second on the team in terms of routes and among receivers in snaps! Yes, Baltimore's defense is a problem. However, get him involved in a couple TD plays and the guy will have enough points for you!
Justin Tucker – Kicker Baltimore Ravens
(Image credit to Longhornswire.usatoday.com)
Personally, I'm not too sure that Baltimore's long ball game is going to work too well against the Chiefs. I hope I'm wrong but I just don't see it happening. With that said, if you have Justin Tucker, start him!
Baltimore will likely be depending of the special teams unit and there isn't a better field goal kicker in the game than Justin Tucker himself. If you are in a PPR league, expect Tucker to have a 12-15 point type of night.
Players To Avoid At All Costs!!!
Le'Veon Bell – RB Baltimore Ravens
(Image credit to sporcle.com)
Please don't even pick him up from waiver wires yet! Seriously, not just yet.
There have been rumors circulating about him getting promoted to the main roster for Baltimore. However, seeing he wasn't promoted in week one where if he was near what he once was, he would've been promoted, please hold off for now.
Latavius Murray and Ty'son Williams proved to Harbaugh that they can carry the load for Baltimore in the running game. Both of them were impressive. Plus, the potential of Devonta Freeman getting promoted sooner than Bell, I don't see Bell getting any attention any time soon. Especially against Andy Reid and the Chiefs!
Final Thoughts – Chiefs vs. Ravens Preview!
What an exciting matchup between these two!
In one hand, I expect Mahomes to have a night and a half throwing to the likes of Tyreek Hill, Travis Kelce and Mecole Hardman. Mahomes could potentially rush a few yards and even have a running game going with Clyde Edwards-Helaire behind him.
On the other hand though, you have an exciting Lamar Jackson who last week had a showdown against the Raiders. Lamar will pose a major threat to the Chiefs defensive line especially as the Chiefs have coverage issues at the linebacker position. A prime position for Lamar to do damage with and run the ball as much as he wants!
So, are you ready for Sunday night football?!
(Featured image credit to Arrowheadaddict.com)
Use the Promo code "couchguy20" or "LLP" at Manscaped.com. Grab some of the best tools in men's below the belt grooming. Furthermore, using the code you'll get 20% off of your order AND free shipping. Help out the site and help out yourself by buying some products from Manscaped TODAY.
Tired of soreness and pain slowing you and your workouts down? Change that. Melt stress away anytime, anywhere with the ExoGun. Designed to give you the ultimate recovery utilizing percussive therapy and deep tissue massage, it will change your recovery life FOREVER. Follow this link (Exogun) for 10% off or use code promo code CGS10 at checkout!
~Diego Galvis (@Diego_TheDJ on Twitter)