COVID Spoils Mets and Nationals Opener
The Washington Nationals have multiple COVID cases. Therefore, the opening day matchup between the Mets and Nationals has been postponed. Not only has opening day been spoiled, but also tomorrow's game has already been postponed. The Nationals have at least five players in the COVID protocol and three players to test positive. The Mets on the other hand, have been unaffected by COVID so far since Spring Training started.
Breaking: today's Mets-Nationals Opening Day game has been postponed due to COVID-19 protocols, source confirms.

No makeup info as of this moment, but stay tuned for that.

— Anthony DiComo (@AnthonyDiComo) April 1, 2021
We have to wait on DeGrom vs. Scherzer
One silver lining for Mets fans: Assuming the game goes off on Saturday afternoon, Jacob deGrom is now lined up to pitch both Opening Day and the team's home opener on April 8.

— Anthony DiComo (@AnthonyDiComo) April 1, 2021
Every year, it seems like opening day is highlighted by the pitching matchup of Jacob DeGrom and Max Scherzer. Those two are some of the best pitchers of the last decade and seeing them go head to head is always something to watch. They are part of what make the Mets and Nationals games so special. Unfortunately, COVID robbed us of this matchup for at least a couple of days.
Lindor Celebration put on Pause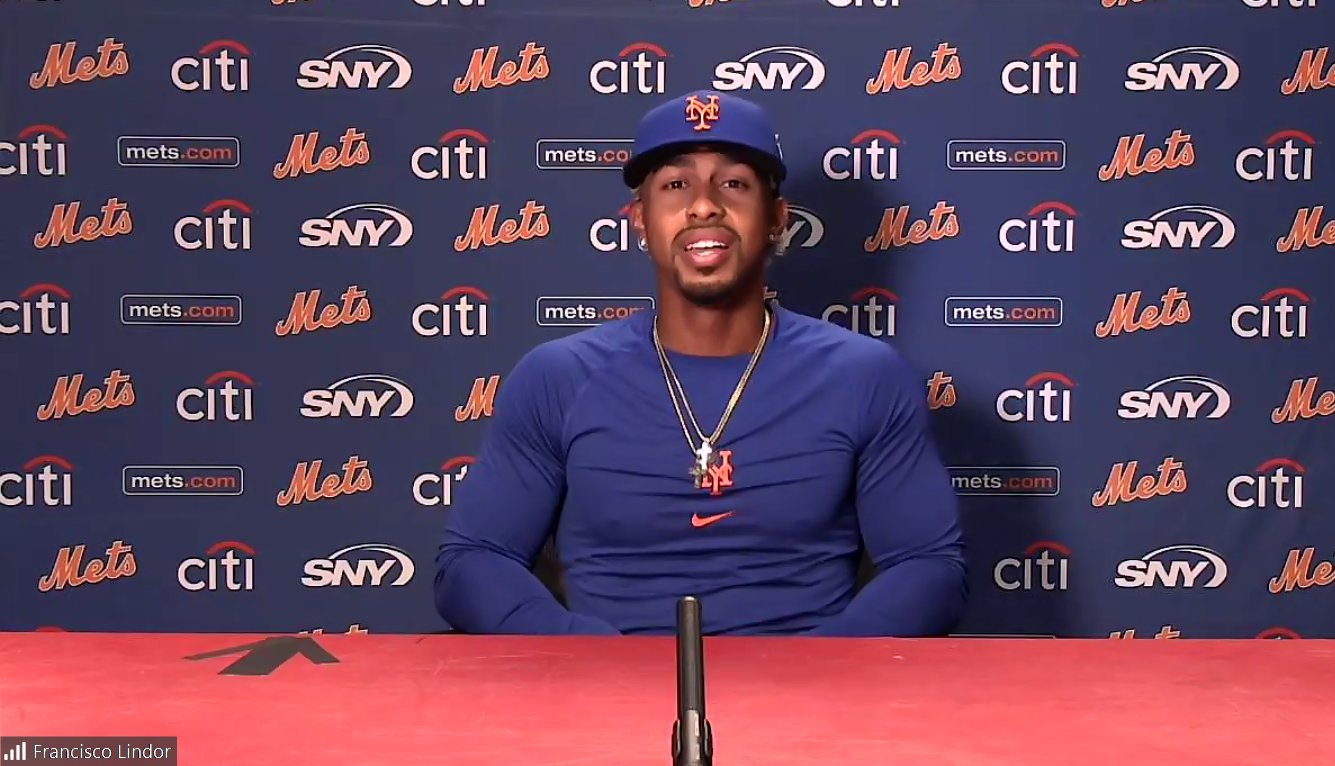 I have written extensively on the Francisco Lindor extension saga in my last two articles. It all came to a close last night when Lindor and the Mets agreed on a 10/$341 million contract. It kicks in after this season so Lindor will be a Met for at least the next 11 seasons. The reports yesterday were not looking good. Every reporter (including Jeff Passan) was saying that neither side was expected to negotiate at all yesterday. However, around 11pm last night, the news broke that the two sides were able to come to an agreement. I woke up to the news and I immediately knew today was going to be a fun day.
Final Thoughts
There is a lot of optimism heading into this season for the Mets. Getting the Lindor deal done at the time they did was the perfect momentum push into the start of the season. Everyone in that clubhouse is so excited to get the season going, but thanks to the Nationals, it now has to wait until at least Saturday. The DeGrom vs. Scherzer matchup and Francisco Lindor's regular season debut will come, but for now, we must wait.
-Pete Chatterton (@Pchat12)
Use the Promo code "couchguy20" or "LLP" at Manscaped.com. Grab some of the best tools in men's below the belt grooming. Furthermore, using the code you'll get 20% off of your order AND free shipping. Help out the site and help out yourself by buying some products from Manscaped TODAY.