Cardinals at Rams: Fantasy Football Preview
Speaking of showdowns happening in week four, time to talk about the Cardinals at Rams matchup coming up Sunday.
We know Murray and Stafford will be slinging that ball. However, who are some players you must-start in your fantasy football league? Who do you need to avoid and who should you keep an eye on? Let's find out.
Must-Start: Cardinals at Rams
Cooper Kupp – LA Rams WR.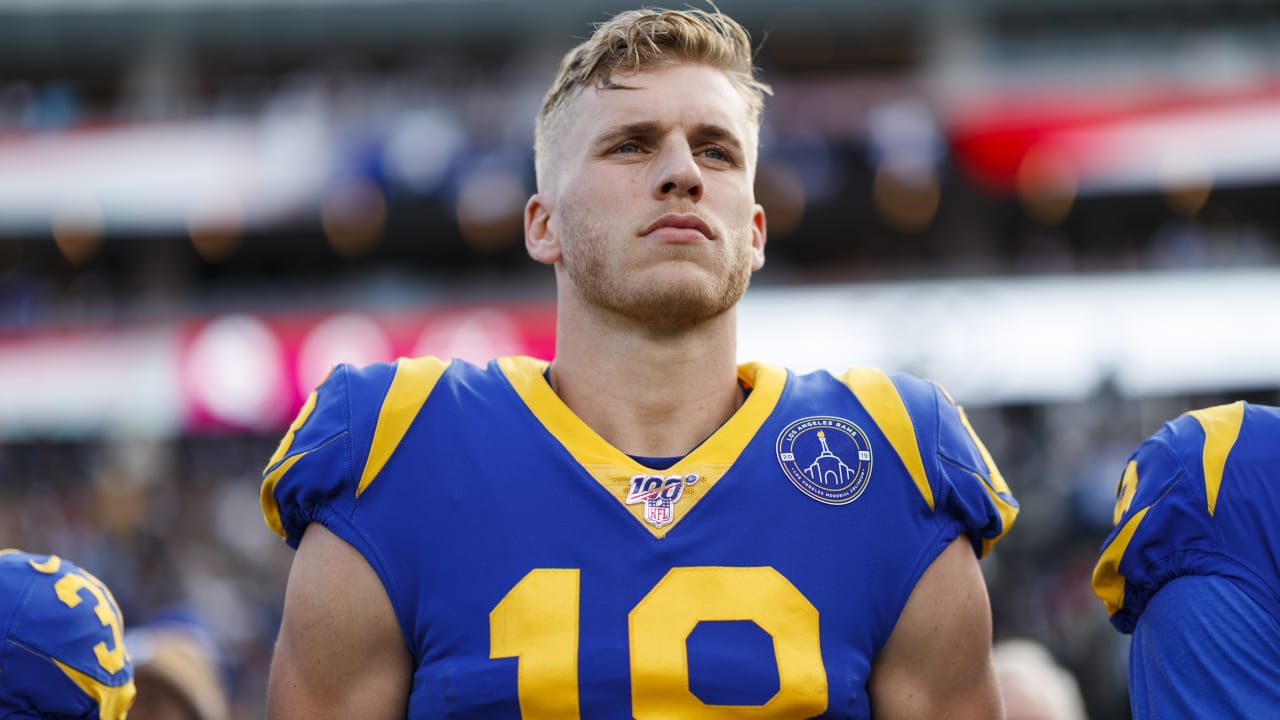 (Image credit to nfl.com)
Kupp has been a complete different animal this year as his chemistry with QB, Matthew Stafford, continues to strengthen.
Cooper dominated in week 3, putting up a production combined of 9 receptions out of 12 targets for 96 yards and 2 TD's. On week 3, this was all against a respectable Tampa Bay defense. If you were hoping for signs of him slowing down, continue to hope for a later time because against this Arizona defense is feeding time for Kupp. In fact, I wouldn't be surprised to see Kupp again on the top-five wideouts for this week fantasy wise as a matchup against Arizona is a good one for him.
Please Avoid!
Sony Michel – LA Rams RB. 
(Image credit to LAtimes.com)
Last week was the moment to shine for ex-Patriots player, Sony Michel. His competition for the running-back position, Darrell Henderson was out injured and therefore Sony was expected to do all the carrying. While he ended up with 67 yards on 20 attempts, in addition to three receptions out of four targets, it wasn't much to impress with. In fact, a mere 11 points for those in fantasy leagues with him rostered. Henderson is expected back this week to go against the Arizona defense which will struggle to contain that part of the game. Therefore, making Sony Michel one you can ignore and avoid starting this week in your fantasy leagues.
Player to Keep an Eye Out For…
Christian Kirk – Arizona WR. 
(Image credit to si.com)
Christian Kirk has been outstanding so far thru three weeks for the Cardinals. For fantasy football managers looking at the waiver wire, this is a simple choice here. Add him to your roster immediately! Here is a guy who has boomed twice in three weeks. In fact, he led the Cardinals offense last week with eight targets after being fourth on the team in that category.
With Hopkins not being his usual self lately, there is tremendous value for this guy. Even going up against the Rams as Jaylen Ramsey will have his hands full covering Hopkins and AJ Green.
(Featured Image Credit to therams.com)
Feeling tired, unable to focus and low on energy? We got you covered. Go to shockedenergy.com today and get yourself Shocked Energy today! Obtaining maximum energy with healthy ingredients. Use the promo codes "CGS21" or "CGSN" for 10% off your order today.
Tired of soreness and pain slowing you and your workouts down? Change that. Melt stress away anytime, anywhere with the ExoGun. Designed to give you the ultimate recovery utilizing percussive therapy and deep tissue massage, it will change your recovery life FOREVER. Follow this link (Exogun) for 10% off or use code promo code CGS10 at checkout!
~Diego Galvis (@Diego_TheDJ on Twitter).