Cardinals at Browns: Fantasy Football Preview
Week six is quickly approaching and so is the meeting of the Cardinals at Browns happening Sunday. One incredible matchup highlighting two unique quarterbacks having a great season so far in Kyler Murray and Baker Mayfield.
With this showdown just days away, for Fantasy Football managers there are some questions to be answered. Those are, who starts, who do you bench and who do you monitor this week? I got some answers for you, here!
Who Starts in This Matchup?
DeAndre Hopkins – AZ Cardinals WR. 
(Image credit to Sportsnet.ca)
How do you possibly avoid starting arguably the best wide-receiver in the game? Especially in a week where he has an opportunity to continue to shine alongside of his QB, Kyler Murray who has been lights out this year!
So far this season, Hopkins has only had two slow weeks. However, in a matchup where the Browns secondary defense is a bit vulnerable against wide receivers, this should be a huge matchup for Hopkins to be able to stay productive. I'd expect 7 receptions, 80 yards and a TD for about 20-25 points in most fantasy football PPR leagues.
Who To Avoid!
Both Cleveland & Arizona Defenses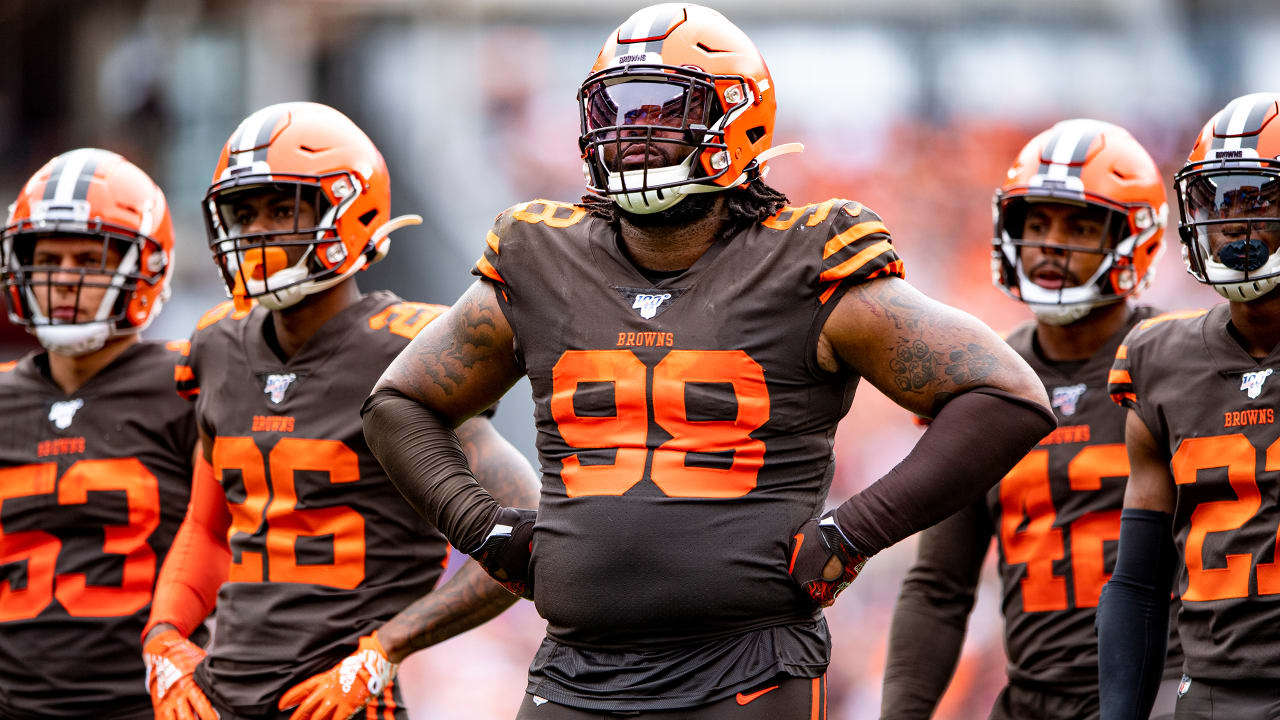 (Images credited to Clevelandbrowns.com and Raisingzona.com)
There is no way to explain why you should start either defense personally.
For Arizona, this is a tough matchup especially as Cleveland Browns come from a 42-point bonanza. With Cardinals at Browns being a matchup where you can expect there to be a high scoring game, this is just a match where defensively for Fantasy Football purposes you need to look elsewhere.
Meanwhile when it comes to Cleveland, Umm. Avoiding sounding like Angelina from Jersey Shore but HELLO! How can one possibly trust a defense after giving up over 500 yards and 47 points, never mind the fact that they're facing a QB in Kyler Murray who has been unstoppable for the majority of the season thus far.
Sorry Cleveland, but the defense isn't doing it for me this week.
Who To Monitor this Week!
Rashard Higgins – Cleveland Browns WR. 
(Image credit to Dawgpounddaily.com)
With the news of Nick Chubb being out for this week and solely having to rely on Kareem Hunt for the running game, there's room for some ideas.
Who knows, perhaps Baker Mayfield is feeling dangerous like the podcast! Perhaps, when the DAWG POUND is at home, its time rise up! There is nobody better for that call to rise up when needed than Rashard Higgins. We know Higgins has been getting more involved lately, his numbers over the past two weeks show that to be the case. Especially, where he is catching 7/12 targets, getting a TD and over 90 yards. Going against Arizona, I personally expect to see Kevin Stefanski and Baker Mayfield to spice things up.
Do not be surprise if this is the week where Rashard Higgins puts the NFL on notice!
In Conclusion…
While I know how incredibly hard it is to compete against the Arizona Cardinals at a time where there QB has been an absolute monster, I can't quite discredit the Browns just yet. For Arizona, this is difficult having to come to a Cleveland stadium that will certainly make its presence be felt as the Dawg Pound can get very loud when needed. However, for Cleveland the challenge will be to keep Kyler under control which has been a struggle for many defenses.
I expect this to be a nice showdown for sure. My score prediction is 33-27 Arizona, but I expect the Browns to put up quite the fight.
(Featured Image credit to RaisingZona.com)
Feeling tired, unable to focus and low on energy? We got you covered. Go to shockedenergy.com today and get yourself Shocked Energy today! Obtaining maximum energy with healthy ingredients. Use the promo codes "CGS21" or "CGSN" for 10% off your order today.
Tired of soreness and pain slowing you and your workouts down? Change that. Melt stress away anytime, anywhere with the ExoGun. Designed to give you the ultimate recovery utilizing percussive therapy and deep tissue massage, it will change your recovery life FOREVER. Follow this link (Exogun) for 10% off or use code promo code CGS10 at checkout!
~Diego Galvis (@Diego_TheDJ On Twitter)