Cam Newton Released: Where He Could Go Next!
It has been an interesting day in New England as the patriots condense their roster to 53 man. While we saw some releases being made early morning, one of them hit fans and media unexpectedly.
Here is the breaking news!
Breaking News – Cam Newton Released
Patriots have released QB Cam Newton as @globejimmcbride reported.

— Adam Schefter (@AdamSchefter) August 31, 2021
The breaking news out of Foxboro this morning was the released of QB, Cam Newton. It was first reported by Jim Mcbride of the Boston Globe. Of course, along with breaking news there is always speculations and it didn't fail here as Cam Newton's vaccination status and the most recent doctor's appointment seem to be the leading speculation across New England.
However, instead of focusing on speculations as to why Cam Newton released, I am going to focus on where he could land next.
Where Could Cam Newton Go to Next?
Dallas Cowboys – Backup QB Job.
(Image credit to clutchpoints.com)
The Dallas Cowboys will be looking for a backup QB in the next 10 days as the team released Ben DiNucci and Garrett Gilbert this offseason. With Dak coming off a pretty gruesome ankle injury, the QB could some help especially as this team builds for a playoff run.
Newton is good with the running game which would give an edge to the Cowboys who will rely heavily on Ezekiel Elliott. Newton would also be working with a decent receiving core in Michael Gallup, Amari Cooper and CeeDee Lamb.
If I was Newton, Dallas is a location to heavily consider if the money and the right deal is there and made presentable.
Baltimore Ravens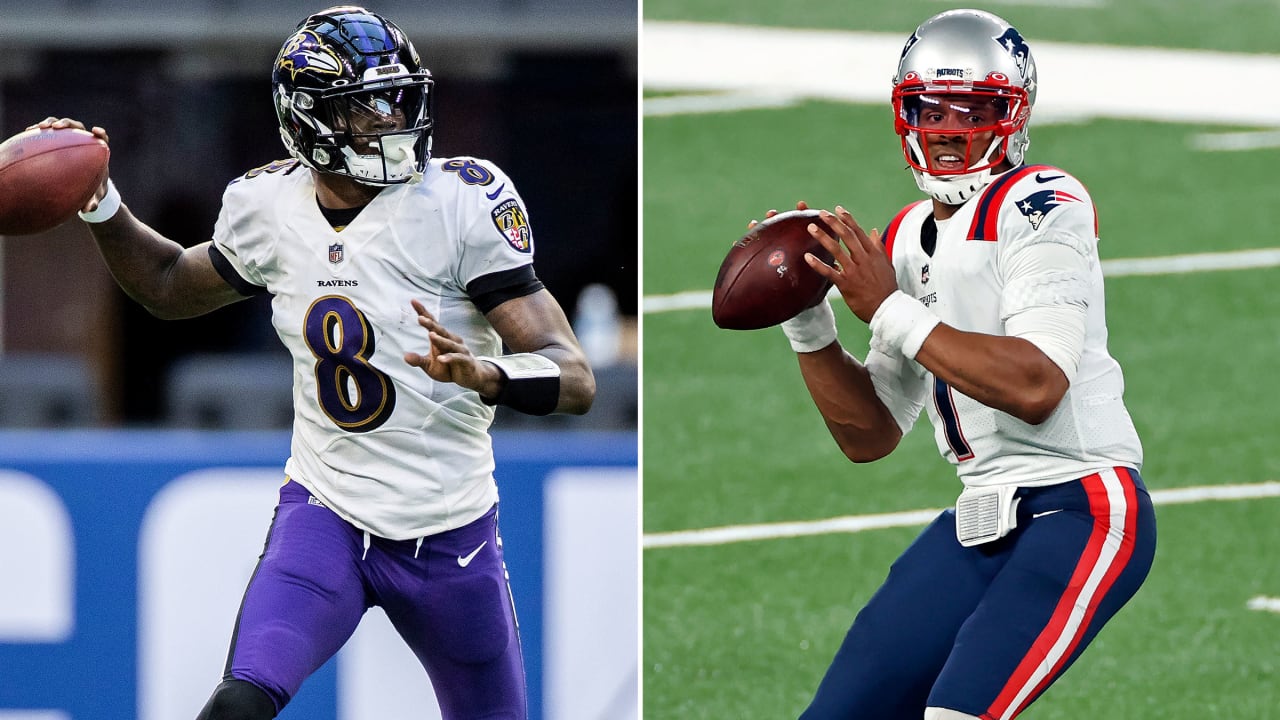 (Image credited to Baltimoreravens.com)
Ok so hear me out here for a second.
The Ravens don't have much of a backup QB to Lamar Jackson. The Ravens have Trace McSorley, Tyler Huntley and thats it!
With Ravens QB Lamar Jackson, someone who has dealt with two bouts of the COVID-19 pandemic, it seems wise for the Ravens to make a move for Cam Newton. The Ravens will be a run-heavy attack and Newton can provide that depth behind Jackson as his running game is also strong. Newton finished 3rd last year with rushing TD's and he would make a perfect fit in the slot behind another former league MVP in Jackson.
A Potential Reunion With Ron Rivera?
(Image credit to Si.com)
Here is a strong case scenario that could likely happen. Ron Rivera has had plenty of opportunities to reunite with Newton and this one is the most likely to happen. The Washington Football Team are likely to have a successful 2021, their 2020 season was a strong indicator of future success and all they need is a playmaker. With a very good defense and an offense that features Terry McLaurin and Curtis Samuel, Washington are suddenly even more of a deep threat and in a playoff position.
Now, WFT also has Ryan Fitzpatrick. Fitzmagic is coming off a decent year with Miami and he could be looking for some revenge! Why not bring in Newton as a strong option off the bench to give Fitzpatrick a breather here and there? Rivera and Newton are very familiar with each other and if anything, this would give this team far more assurance in the QB position.
Could We See A Panthers Reunion For Newton?
(Image credit to catcrave.com)
The last possible scenario, could we see a return of Newton to the Panthers? One word: NO!
Cam would be coming back to the guy who released him in the first place which was Matt Rhule. While Cam had a strong performance in his time with Carolina and lit up the Bank of America stadium like no one else has, its of course easy to think he would be back but its doubtful.
I can't picture owner David Tepper itching to bring him back and forcing Matt Rhule to work it out with Cam. On top of that, Cam would need to be a throwing QB which at the age of 32 he's not the same former league MVP he was when in Carolina. Additionally, Carolina traded for Sam Darnold who is 24 years old and ready to prove he belongs in the NFL, the last thing you need to shut down Darnold's confidence is bring Newton back and have him feel like he needs to be looking over his shoulder at all times with Newton in the locker room.
Will we see Newton get another NFL Opportunity? I certainly hope so! I'll be beyond happy for him when he does. In the meantime, Football season can't start soon enough!
(Featured image credited to Patriotswire.usatoday.com)
Use the Promo code "couchguy20" or "LLP" at Manscaped.com. Grab some of the best tools in men's below the belt grooming. Furthermore, using the code you'll get 20% off of your order AND free shipping. Help out the site and help out yourself by buying some products from Manscaped TODAY.
Tired of soreness and pain slowing you and your workouts down? Change that. Melt stress away anytime, anywhere with the ExoGun. Designed to give you the ultimate recovery utilizing percussive therapy and deep tissue massage, it will change your recovery life FOREVER. Follow this link (Exogun) for 10% off or use code promo code CGS10 at checkout!
~Diego Galvis (@Diego_TheDJ On Twitter).