Bills at Titans: Fantasy Football Preview
Thursday night football has started things off for week six of the NFL Schedule. With that in mind, let's dive into more of the schedule as the Titans at Bills matchup closes things off on a Monday Night Football showdown.
Its the Buffalo Bills, Josh Allen and company taking on the Tennessee Titans, king Henry and Tannehill! So, for those of you in fantasy football leagues. What players are must starts, ones to keep an eye on and others that just simply need to be avoided? Allow me to help you with that.
Must – Start Players!
Dawson Knox – Buffalo Bills Tight-End.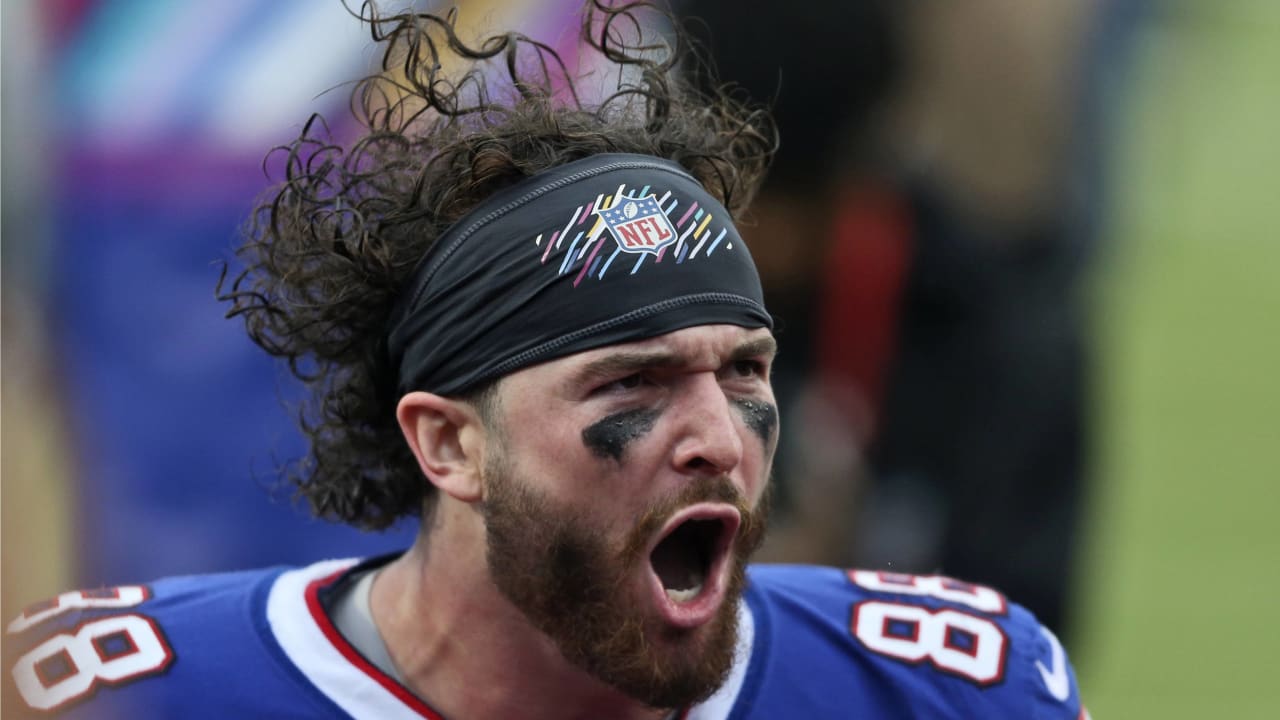 (Image credit to nfl.com)
Dawson Knox has quickly become one of Josh Allen's favorite target besides the obvious, Stefon Diggs.
While the Titans are tough on the tight-end game and can certainly defend, Knox still brings a lot to the table to a game where the Titans might shift focus on the wideouts. Perhaps, leaving a wide open Dawson Knox who can cash in big time. Started in week two, when the Bills took on a Miami defense that has some great talent in it but had zero response when it came to facing these tough Buffalo Bills. From there, Washington paid big dividends and allowed Knox to receive 4-out-of-5 targets which included a TD and 49 yards. Keep an eye for Red Zone plays, this is where the damage can be done by Buffalo.
Additional Must Start
Emmanuel Sanders – Buffalo Bills WR.
(Image credit to Syracuse.com)
Talk about players that can create chances in the red zone and also becoming a new favorite target! Emmanuel has seen an uptick in production after coming to Buffalo. So far through the season, Sanders has been targeted 31 times and caught the ball 19 times while scoring a total of 4TD's in 5 games. Week six is a very favorable matchup for Sanders especially going up against a Titans secondary defense that is currently yielding the most receiver points per game.
Looking at this current production, his chances to be busy in week six and knowing Allen will be throwing the ball more often than not? Yes, Sanders is a must-start this week. Potential WR3/flex option at the very least.
AVOID! Definitely Avoid This Week!
Julio Jones – Tennessee Titans WR.
(Image credit to Tide1009.com)
Boy it's been a rough season thus far for arguably one of the best wide-receivers in the game.
Sure, you can make the argument that in week two going up against the Seattle Seahawks, Julio was his normal serviceable self. However, week three rolled in and the injury season begun. Now, as he is potentially returning week six in a matchup against the Buffalo Bills, this just simply isn't a favorable one for him at all. If anything, at best I would consider him a flex option. Keep in mind though, the Bills have surrendered he fewest points per game in the league to opposing receivers! The Bills defense has been able to take really good care of that side of the game and there are no current signs that could point in a different direction.
Personally, while I have him drafted in one of my leagues. Unless my other flex option is out this week, Julio is benched.
Keep an Eye on…
Marcus Johnson – Tennessee Titans WR. 
(Image credit to Nashvillepost.com)
I know, who is he and why? Trust me, if I was reading this and didn't know who he was, I'd be thinking the same. However, hear me out.
Johnson was able to make his debut with the Titans in week five when the Titans took on the Jacksonville Jaguars. Johnson caught my attention a little and should've caught yours too if you are a Titans fan. Marcus was able to make plays down the field when needed. In many occasions, it seemed as like the Jaguars defense needed to be stretched out a bit so that Tannehill could make some throws and that's exactly what Johnson provided. Going against a Buffalo defense where you need to stretch them out, Johnson certainly makes for someone worth monitoring.
In Conclusion…
Titans have a very difficult challenge against the current AFC East leaders. The one thing going in their favor is the continuous great form that Derrick Henry has been displaying this season. However, the biggest hurdle to overcome is that secondary defense getting exposed especially as Josh Allen is not afraid to throw that ball deep to someone like Stefon Diggs and Emmanuel Sanders. I'm predicting another win here for Buffalo with a score of 30-17.
(Featured image credit to Sportingnews.com)
Feeling tired, unable to focus and low on energy? We got you covered. Go to shockedenergy.com today and get yourself Shocked Energy today! Obtaining maximum energy with healthy ingredients. Use the promo codes "CGS21" or "CGSN" for 10% off your order today.
Tired of soreness and pain slowing you and your workouts down? Change that. Melt stress away anytime, anywhere with the ExoGun. Designed to give you the ultimate recovery utilizing percussive therapy and deep tissue massage, it will change your recovery life FOREVER. Follow this link (Exogun) for 10% off or use code promo code CGS10 at checkout!
~Diego Galvis (@Diego_TheDJ On Twitter)