AJ Klein Named AFC Defensive Player of the Week
Today, the NFL announced the players of the week for the AFC and NFC. Buffalo Bills linebacker AJ Klein was the winner of the AFC defensive player of the week. After having a rough start to the season and getting backlash from Bills fans, including myself, Klein has been playing much better as of late and had a great game last Sunday against the Los Angeles Chargers. You can see his stats from Sunday down below.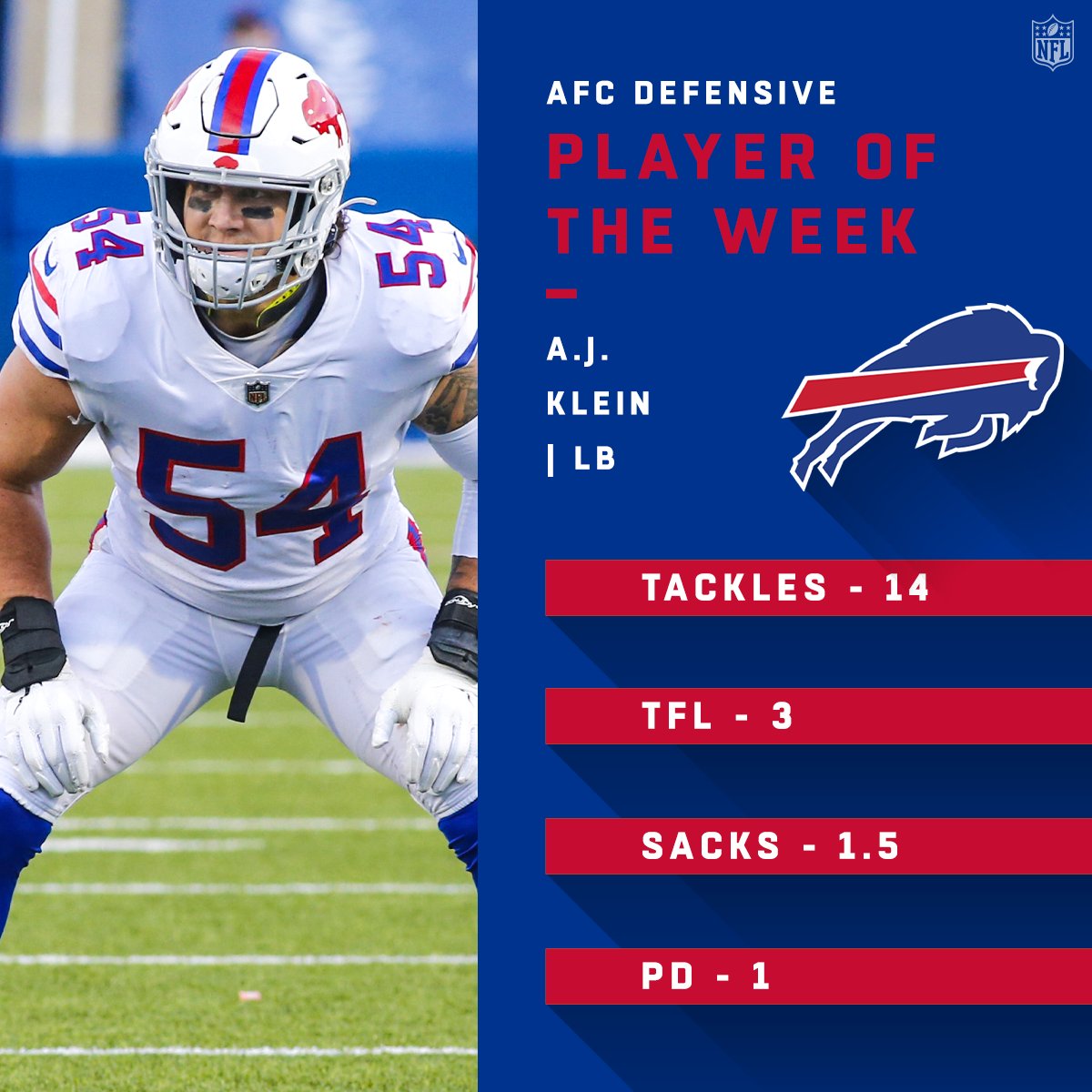 Klein and the Bills will look to go 9-3 as they will take on the San Francisco 49ers on Monday Night Football this upcoming Monday. You can catch the game on ESPN with kick off getting underway @8:15.
Use Promo code "couchguy20" or "LLP" at Manscaped.com and grab some of the best tools in men's below the belt grooming. Using the code will get you 20% off of your order AND free shipping. Help out the site and help out yourself by buying some products from Manscaped TODAY.
-Zach Jezioro (@ZachJezioro_13)