A Couple of Positions the Bills Should Upgrade in this Offseason
With the Buffalo Bills season officially over with, it's time to start looking forward to next season. Both the draft and free agency will be here before you know it. After processing what happened in Kansas City and recapping the season, it's time to move on and prepare for next season if you're a Bills fan. Buffalo is one of the most complete teams in the NFL. However, there are a couple of positions where they can get better. In this article, I'm going to tell you what positions the team should upgrade whether it's in the draft or free agency.
Cornerback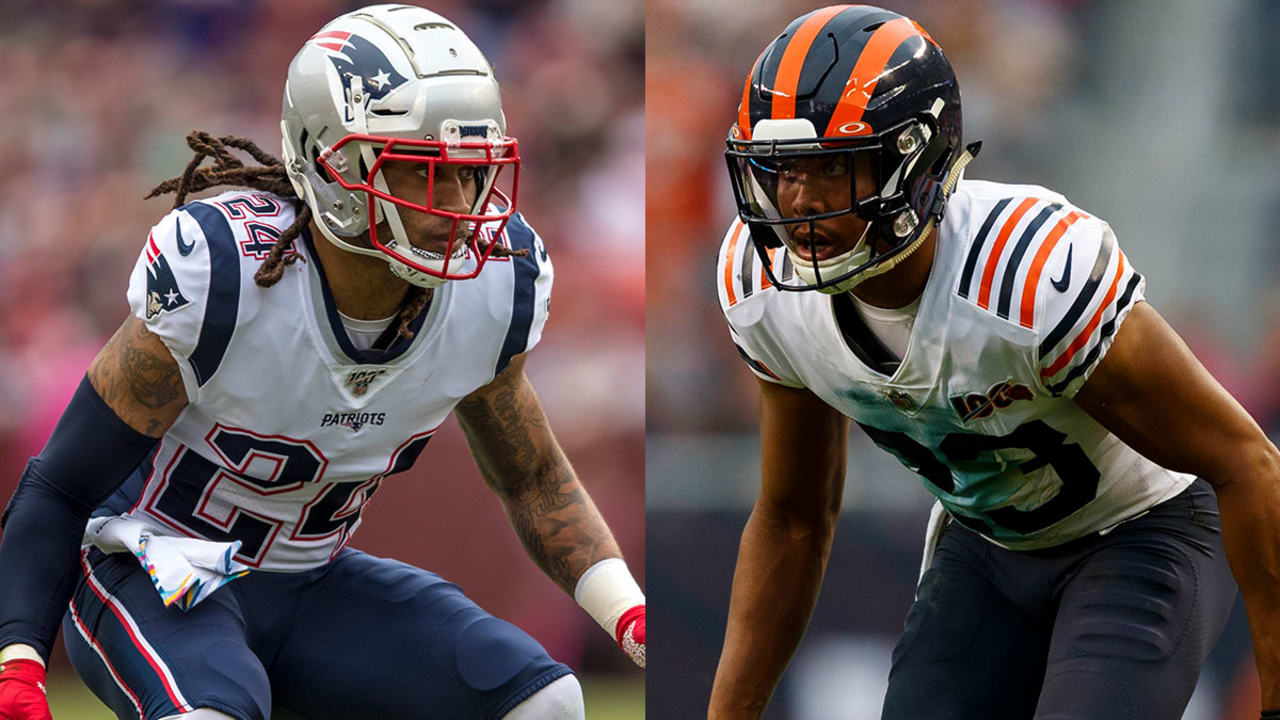 Cornerback is definitely a need for the Bills heading into next season. Buffalo already has Tre'Davious White as their first cornerback but as for the depth at the position, there is definitely a need and it showed during the divisional round against the Chiefs. Looking at some of the upcoming free agents at the cornerback position, there are a lot of good names. According to spotrac, Joe Haden, Stephon Gilmore, JC Jackson, Kyle Fuller and Chris Harris are just of the few names who could possibly be targets for Buffalo. I wouldn't mind bringing in Xavier Woods or Casey Hayward as well. There are other names out there but the Bills should definitely think about signing or drafting a corner for next season.
Edge Rusher
Another position of need for the Bills, edge rusher. Yes, I know the team already has AJ Epenesa and Gregory Rousseau but it doesn't mean they should still find a proven defensive end. Both Jerry Hughes and Mario Addison are both free agents, so who knows what's going to happen with them. Can you imagine if the Bills somehow got Khalil Mack? I don't think Chicago would want to part ways with Mack but if Buffalo somehow got an edge rusher like Mack then I will feel really good. A couple of names on the free agent market include Dante Fowler Jr., Calais Campbell, Akiem Hicks, Emmanuel Ogbah and Jadeveon Clowney.
Running Back
Here we go again with the running back position. Last year, Bills fans were hyping up Zack Moss and wanted to move on from Devin Singletary. This year, it's the other way around. Obviously I hope Moss and Singletary both work out. Take your pick on who you want and who you want to move on from. However, it would be amazing if general manager Brandon Beane can somehow trade for a running back like Christian McCaffrey or Saquon Barkley. I know both of those players have injury problems and are probably untouchables on their current teams. But in this offense the Bills have right now, either of those guys would be great to have. If the team can't trade for one, they have some free agents such as Melvin Gordon, Leonard Fournette, Cordarrelle Patterson, James White and more.
Final Thoughts
So there you have it. I believe the top needs for the Bills when it comes to positions are cornerback, defensive end and running back. I know offensive line and wide receiver COULD be a need for other fans but for me, those 3 positions are where they could improve in my opinion. Granted, players could be resigned by the team they're on but if they are available then Buffalo should definitely consider signing those players if they can. Whether it's free agency or the draft, those are my biggest needs to improve during the offseason.
(Featured image credit to the Buffalo News).
-Zach Jezioro (@ZachJ13_ on Twitter)
Feeling tired, unable to focus, and low on energy? We can help. Go to shockedenergy.com today and get yourself Shocked Energy today! Obtaining maximum energy with healthy ingredients. Use the promo codes "CGS21" or "CGSN" for 10% off your order today.  
Tired of soreness and pain slowing you and your workouts down? Change that. Melt the stress away anytime, anywhere with the ExoGun. Designed to give you the ultimate recovery utilizing percussive therapy and deep tissue massage, it will change your recovery life FOREVER. Follow this link (Exogun) for 10% off or use code promo code CGS10 at checkout!