2021 Potential Fantasy Football RB's to Consider Drafting
As preseason wraps up fantasy football leagues will begin drafting before the regular season begins. RB's are a position of importance when it comes to fantasy football. Along with WR's these are usually where the bulk of your points will come from. Obvious big name RB's are the first picks usually off the board. This article will highlight a few 2021 potential fantasy football RB's to consider drafting.
James Robinson (RB Jacksonville Jaguars)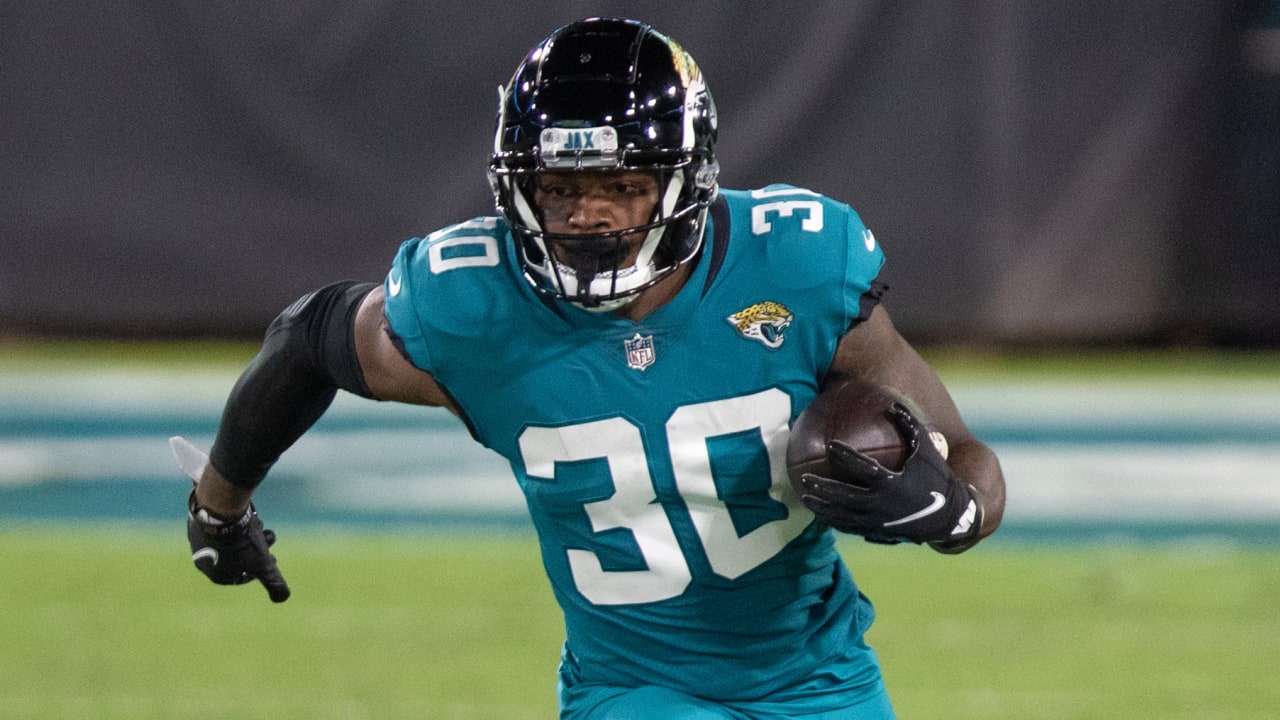 James Robinson perhaps the best waiver wire pickup of the 2020 fantasy football season. News broke out of Travis Etienne being sent to season ending injured reserve after the Jaguars week 2 preseason game. What this means for James Robinson his fantasy value skyrockets. It also means he becomes the starting RB for the Jaguars for the season. In his rookie campaign James Robinson had 1070 rushing yards and 7 rushing touchdowns. He also had 49 receptions for 344 yards and 3 receiving touchdowns. What does this mean? It means not only for standard leagues is he valuable but for PPR leagues he is as well. I expect him off the boards in the first four rounds but he has the potential to drop and be a steal, I would take him as high as the 2nd round of a draft. Experts have him ranked as a RB 2 but as someone who plugged him in as a RB 1 last season I would do it again. 
Gus Edwards (RB Baltimore Ravens)
Another backup RB who is about to be thrusted into the starting RB role. In Week 3 preseason against Washington Football Team, Dobbins suffered a knee injury. It was announced today that this injury was in fact season ending.
An MRI today confirmed that Ravens' RB J.K. Dobbins, one of the top young running backs in the game, suffered a season-ending torn ACL, per source.

— Adam Schefter (@AdamSchefter) August 29, 2021
What does this mean? If your league has already drafted and Edwards was left undrafted, go pick him up. If you have not drafted yet I expect Edwards to be a reliable RB 2. In fact, Edwards played pretty well even with Dobbins in the backfield last year. He had 723 yards and 6 TD's, as well as 9 receptions for 129 yards. I would take Edwards anywhere from rounds 4 to 8.
Sony Michel (RB Los Angeles Rams)
On August 25, 2021 the Patriots traded Sony Michel to the Rams. I believe this move will be beneficial to Michel as he becomes the RB 2 behind Darrell Henderson. Henderson however may not start the season fully healthy as he has a minor thumb injury. What does this mean for Michel? The possibility to get more snaps the first couple weeks and prove himself. He could also be a reliable receiving RB target. McVay also wanted Michel there for his experience alone. Michel knows how to play in big games and can really create a presence in a committee RB situation. I would look towards drafting Michel for a Flex position option. Somewhere along the lines of round 9 or later.
James White (RB New England Patriots)
If you have been tuning in to CouchGuySports Fantasy Football Twitch stream on Wednesdays at 8EST you know this RB has been a VERY controversial topic. Now I am not saying he is a RB 1 or 2 like our Tuck Rules Takes Podcast boys, but I do believe Michel being traded away does increase White's value for fantasy owners. Michel was slated to be the RB 2 for this team before the trade, after the trade who does this role go to? None other than James White. James White has his value as he is the receiving RB for this core. Since the 2018 season James White has had 13 receiving TD's and 8 rushing TD's. This is a smart move to pick up for PPR leagues but I would also give him a nod for standard leagues as well. I would draft James White as a Flex option. But I would not reach any higher then the 10th round for this RB. If he goes undrafted watch his productivity as he could be a waiver wire steal.
2021 Potential Fantasy Football RB's to Draft Summary
These are just a couple names of 2021 potential fantasy football RB's to consider drafting to make an impact on your fantasy football team. With preseason over watch the depth charts of teams starting to be finalized to make your moves. Also look towards those teams that utilize a committee RB or may have a RB specific to receiving. A few other names not highlighted and where I'd rank them include: Tony Pollard Cowboys RB 2 (FLEX PLUG IN/BENCH), Alexander Mattison Vikings RB 2 (FLEX PLUG IN/BENCH), James Conner Cardinals RB 2 (RB 2/FLEX), and Javonte Williams Broncos RB 2 (FLEX).
Be on the lookout for more fantasy content as the season begins!
Featured Image (nflanalysis.net)
~Josie Averitt (JosieAve on Twitter)
Use the Promo code "couchguy20" or "LLP" at Manscaped.com. Grab some of the best tools in men's below the belt grooming. Furthermore, using the code you'll get 20% off of your order AND free shipping. Help out the site and help out yourself by buying some products from Manscaped TODAY.
Tired of soreness and pain slowing you and your workouts down? Change that. Melt stress away anytime, anywhere with the ExoGun. Designed to give you the ultimate recovery utilizing percussive therapy and deep tissue massage, it will change your recovery life FOREVER. Follow this link (Exogun) for 10% off or use code promo code CGS10 at checkout!