Top NFL Matchups For The 2021 Season
It's finally here! Today the 2021-2022 NFL schedule will be released. This is the day where fans decide which games to go to and possibly how much money they will spend. Just like the NFL Draft, this day is a holiday. As usual, there will be a lot of great matchups this upcoming season. There will be revenge games, reunion games, and of course the one game everyone is talking about, Tampa Bay at New England. What will be some of the best matchups this upcoming season? Let's take a look!
Tampa Bay Bucs at New England Patriots
This will be the game everyone talks about. No matter what the outcome will be, the build up to this game will be epic and the aftermath of it too. Tom Brady makes his return to Foxboro for the first time since leaving to join the Tampa Bay Bucs. Brady vs Belichick, this will be the final nail to determine who really was the true leader of New England during the 20 year dominant run. Can Belichick outsmart Brady or will Brady rip apart the New England defense. Keep in mind, Gronk also makes his return to Foxboro too. This game is a contender for game of the year.
Jacksonville Jaguars at New York Jets
Yes, the Jaguars and Jets game has actual meaning. Shocking! This game features the top two picks in last month's NFL Draft Trevor Lawrence and Zach Wilson. It also features a rookie coach matchup between Urban Meyer and Robert Saleh. Even though both teams were bad last year, both Lawrence and Wilson will make an immediate impact on their teams. Ideally it would be great if these two met in the middle of the season so that way both Lawrence and Wilson will have atleast five or six games under their belt.
Detroit Lions at Los Angeles Rams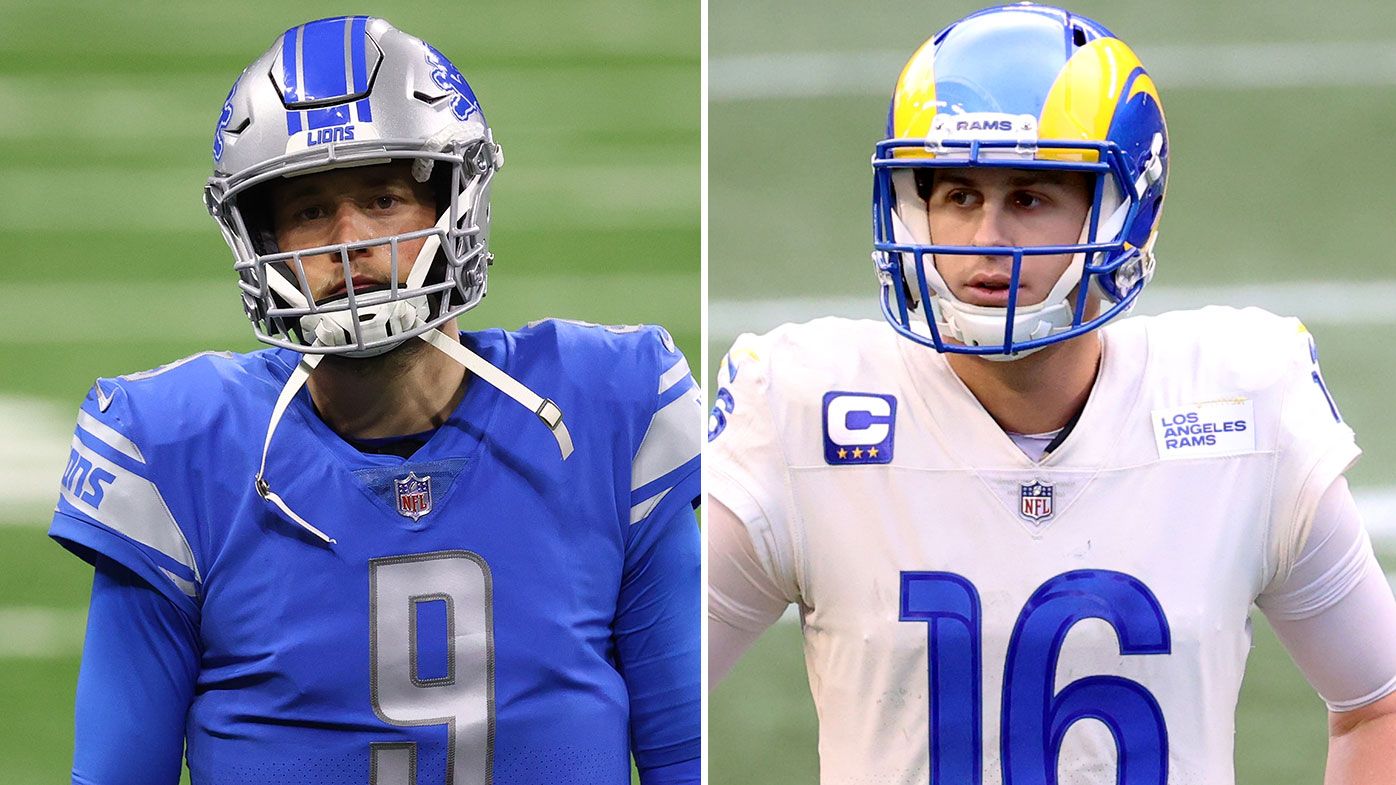 This is a matchup that probably won't get a lot of attention. But, it should. Jared Goff returns to LA to face his former team the Los Angeles Rams. Goff was sent to Detroit in a trade in the offseason for Matthew Stafford and draft picks. This a revenge game for both quarterbacks. They both have a chance to prove to their former teams that they still can play to the best of their ability. This has the chance to be one of FOX's Game of The Week.
Houston Texans at Arizona Cardinals
Revenge. DeAndre Hopkins will ball out against his former team and JJ Watt will show up too. Hopkins was traded for no good reason. Literally Bill O'Brien traded him for nothing because O'Brien didn't like Hopkins. Watt asked for his release and got it. Both players will want to reign hell on their former team.
Buffalo Bills at Kansas City Chiefs
This could be game of the year. The AFC Championship rematch! Kansas City beat Buffalo 38-24 in the AFC Championship games. Yes, there were many questionable calls that always favored Kansas City and some say Buffalo got screwed. The Bills have a chance to beat Kansas City and take down Patrick Mahomes. Buffalo got better in the offseason, but, so did Kansas City. There will be a lot of fireworks in this game!
Final Thoughts
There's so many games to pick from. These are just some of the games that stand out this season. This season is going to be great. It's in the making for possibly one of the best seasons ever. What games are you excited for? Let me know!
Use Promo code "couchguy20" or "LLP" at Manscaped.com and grab some of the best tools in men's below the belt grooming. Using the code will get you 20% off of your order AND free shipping. Help out the site and help out yourself by buying some products from Manscaped TODAY.
-Matt Burnett (@mattthew_jordan on Twitter)