The Tuchel Era Begins At Chelsea FC!
The English premier league has now a new coach appointed as one departs out of one of its clubs.
For those of you that are still catching up to things, Chelsea has announced the sacking of legend, Frank Lampard as coach of Chelsea FC. Following up with that announcement, management of the club has appointed Thomas Tuchel as its new boss.
Let's follow up with these breaking news shall we?
New Boss in Town!
Welcome to Chelsea, Thomas Tuchel! ✍️🔵 #WelcomeTuchel

— Chelsea FC (@ChelseaFC) January 26, 2021
The London Stamford Bridge side, Chelsea FC now have a new boss! The German, Thomas Tuchel comes to Chelsea after a 2 1/2 year spell at Parisian side PSG where he got to coach the likes of Neymar and Kylian Mbappe and guided the team to four major honors and the Champions League final not too long ago.
Chelsea's signing of Tuchel comes after the announcement of Frank Lampard's sacking due to a poor performance that the team is facing. While Lampard came in and helped re-purpose the team, Lampard's 2020/2021 season has not brought much to brag about at Stamford Bridge and left owner Roman Abramovich to make a decision parting ways with another manager in less than 3 years for the team.
Some consider the appointment of Tuchel as a good thing and others aren't too happy as Lampard was helping bring a strong legacy of Chelsea that was a bit forgotten. So what do I think? Personally, you all know I am a die-hard United Fan but after some hard thinking, I consider that appointing Tuchel to Chelsea may have been the right move.
His history with some of the players at the club is essential and he could help re-elevate their performances. Let me share with you some of that history.
Tuchel's History with Current Chelsea Players
Thomas Tuchel and Christian Pulisic linking up again 🤝 pic.twitter.com/U5z4Y8p90Q

— B/R Football (@brfootball) January 26, 2021
If I was Christian Pulisic, I would be smiling like never before to be able to get a familiar face again! Many tend to forget this but one of the main reasons Christian developed to the super-talent he is, comes at the hands of the work by Tuchel and his time at Borussia Dortmund.
Thiago Silva: 
These have the utmost respect towards one another. Their time together brought a lot of leadership skills to light for Thiago Silva, and along with that, Silva and PSG did incredibly well together to the point where PSG got to the Champions League final but fell to a very powerful Bavarian machine in Bayern Munich.
Get Excited For Timo Werner/Kai Havertz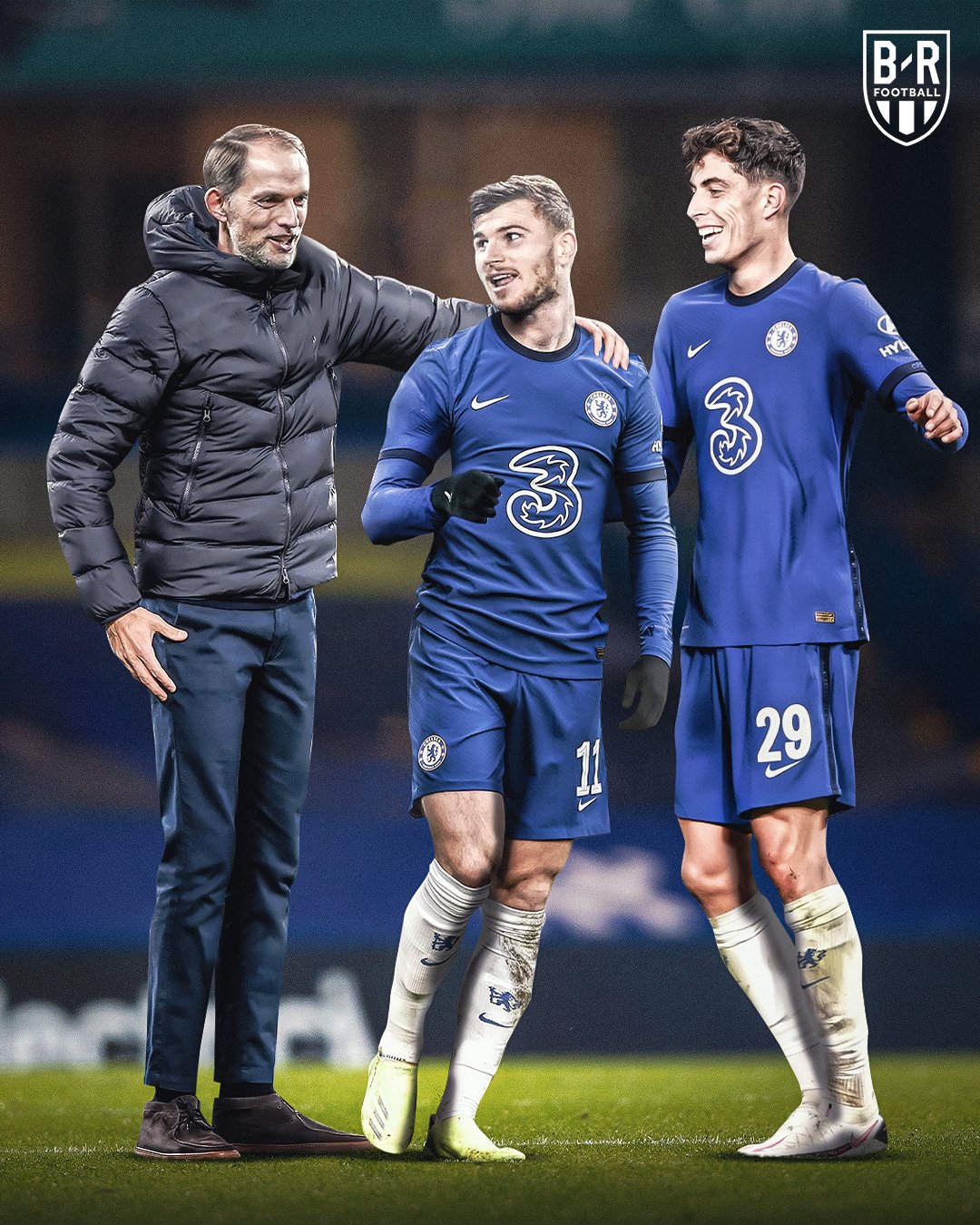 If there is anybody that get these two sensational German talents firing off in all cylinders is Thomas Tuchel. There is not even a single crumb of an argument you can make about Tuchel in this case.
One must take into consideration that Tuchel's winning percentages in elite leagues like Bundesliga and the French one are rather high especially at about 63%. One would easily think he is a decent manager and that's because he is. Tuchel's problems stemmed from transfer policies at PSG and because he wasn't ever worried about calling out their ownership, which if you are a Chelsea Fan you should be pumped about that!
At PSG, Tuchel managed to get the absolute best out of Neymar and Mbappe. The two were considered the world's most deadly threat at the forward position and in the Champions League they proved that time after time. Heck, even when PSG was facing possible elimination from Champions League, Tuchel managed to get them out of that hole and get Mbappe and company excited again. So, if you are questioning Tuchel's capabilities, I strongly suggest you don't.
Lastly, Final Comments!
Tuchel is a guy that will get immediately to work and get his hands dirty as soon as needed. The German possess a winning mentality and is a realist and not afraid to speak his mind when needed. Tuchel in my opinion is a German version of Jose Mourinho and he will be an exciting young coach to watch do his thing in the most exciting football league in the world currently.
So if you are a United fan like me, or a fan of any of the current top 5 teams in the EPL. Get praying immediately that your team continues to do things right as there is a new threat in town.
-Diego Galvis (@Diego_TheDJ on Twitter)