#SoccerSaturdays: Drama With The Return of The Premier League
After a two-week international break, the English Premier league has returned to action today.
There is so much happening and the return of the premier league could be off to a dramatic start. In this weekends' matchups, a lot is at stake and the definition of the season could be on the line for some teams as well.
Let's dive into the action.
Merseyside Derby: Everton FC vs. Liverpool FC.
When I said earlier that this week could be off to a dramatic start, I meant that in every way of the word "dramatic". The Merseyside derby has been one that English fans often turn to quickly to and rightfully so, especially this year! Liverpool is off to another epic season with additions to an already strong team with the likes of Thiago Alcantara from Bayern Munich and Diogo Jota from Wolves.
On the other hand, Everton hasn't let off the gas pedal since the beginning of the league. Carlo Ancelotti has managed to put a very confident team together and added to it before the deadline transfer in people like, Ben Godfrey from Norwich City and Robin Olsen from Sweden.
For any of you who might've missed this match, yeah it was an ugly and physical one. The Toffees showed their strength but a lack of individual discipline showed today in players like goalkeeper Jordan Pickford and their left wing Richarlison.
Jordan Pickford should've seen a red card after what could be a season ending tackle to Virgil Van Djik. Later in the game though, Richarlison made a strong challenge onto Thiago and was sent off via Red Card, forcing him to miss out on next weeks' action where Everton faces Southampton.
Jurgen Klopp, Liverpools' manager, seemed heavily concerned with the injuries to Van Djik and Thiago. The two players are extremely valuable to Liverpool and these injuries may be costly for them throughout the year.
A pulsating Merseyside derby finishes all square #EVELIV pic.twitter.com/zFPJ6Eqbo3

— Premier League (@premierleague) October 17, 2020
Also! in the case that you missed Chelsea vs. Southampton. The two London based teams faced off in an adrenaline driven match where Chelsea showed their signings off as Timo Werner scored two and Kai Havertz scored his first premier league goal opening up his account. Match ended tied at 3 piece.
Manchester City vs. Arsenal
If the return of the Premier League hasn't been drama-filled yet, rest assure it will be after this heavyweight matchup.
Manchester City faces their assistant coach, Mikel Arteta for the third time since Arteta's promotion to manager at Arsenal. Mikel faces his mentor, Pep Guardiola coming from their last match where Arteta's man pulled a 2-0 victory against City. However, Arteta has been rather impressive since taking the reigns at Arsenal and with the gunners having loaded up their machinery with the signing of Thomas Partey, this match is set to be a massive clash between two incredibly strong teams.
Here are their lineups: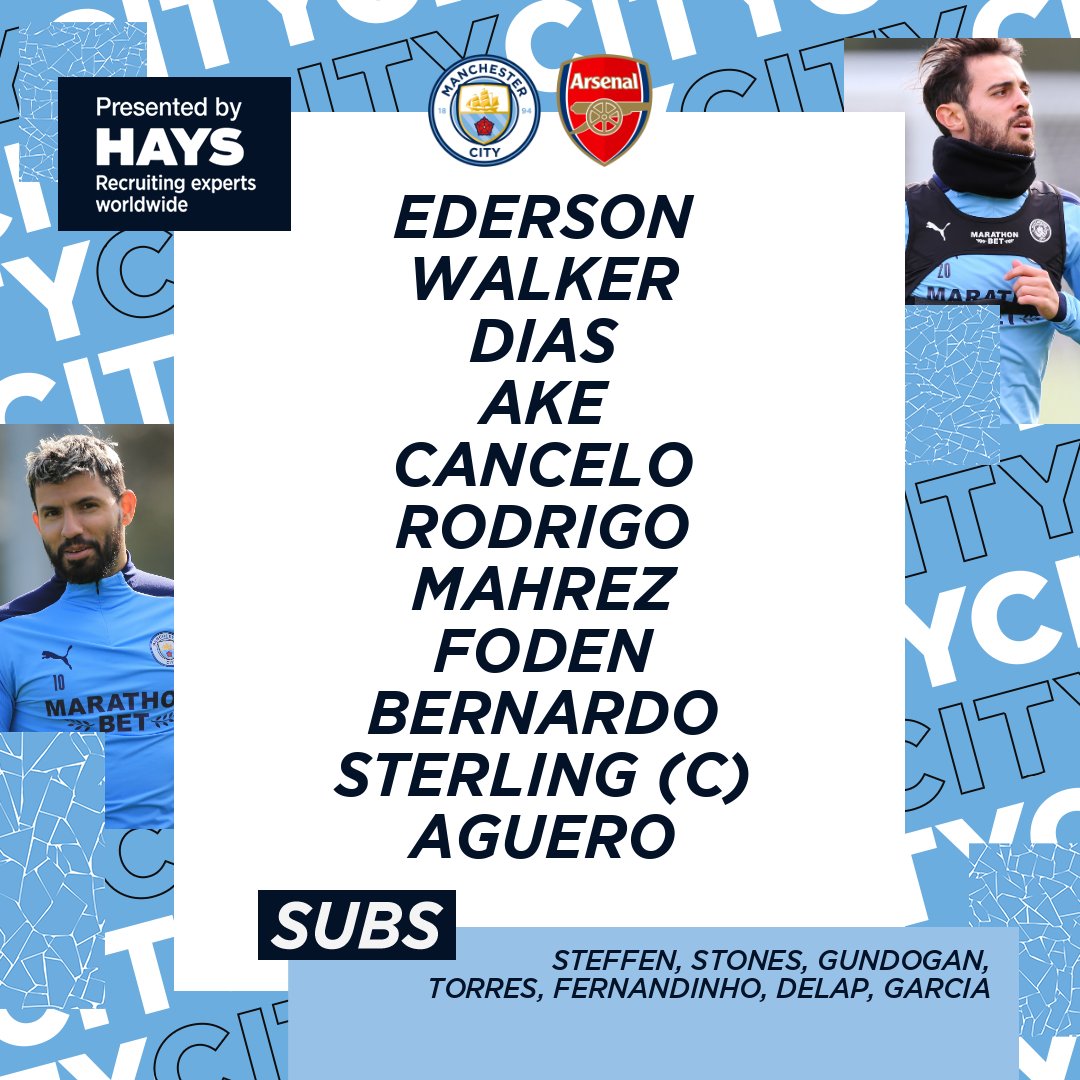 "LAST BUT CERTAINLY NOT LEAST": Manchester United vs. Newcastle FC.
We all saw Manchester United scramble on the last day of the transfer deadline to secure strong signings like Alex Telles and Edinson Cavani along with other really good signings. However, the problems for the devils don't end there.
The Red Devils come back from an international break where Bruno Fernandes, Paul Pogba and even Donny Van De Beek had strong showings. Their storm however is currently circulating at wrecking levels around team boss, Ole Gunnar Solskjaer.
The Rumor Mill!
Rumors around the soccer world have strongly linked this game being the end for Ole Gunnar Solksjaer should the team fail to turn things around. Solskjaer has struggled and while ending 3rd last year in the Premier League, the team has yet to secure championships for awhile now.
I can't fully blame Solskjaer but do believe it's a 50/50 responsibility as Ole struggles to show his leadership and often times comes off too passive especially in situations where he needs to lead.
The other problem United have faced for quite sometime is the senior leadership at the club. For quite sometime now, the devils have put their focus solely in Jadon Sancho, a target that hasn't been secured and that has been costly for united in long run.
Should United lose this game, the Pochettino replacement rumors to be true and would leave Solskjaer out of a job.
We'll see how all this ends! In the meantime, don't forget to tune in for episode #7 of the Yellow Card Podcast with Chris Jones and myself tomorrow!
You can follow/listen/watch us at:
Soundcloud: https://soundcloud.com/yellow-card-838357442.
YouTube: https://www.youtube.com/channel/UC2rdJjW_une-P8eizpxkUdg.
Twitter: @Podcastcard.
~ Diego Galvis (@Diego_TheDJ on Twitter)
Use Promo code "couchguy20" or "LLP" at Manscaped.com and grab some of the best tools in men's below the belt grooming. Using the code will get you 20% off of your order AND free shipping. Help out the site and help out yourself by buying some products from Manscaped TODAY.