For Fun Friday today, I thought it would be fun to rank the NFL uniforms. Specifically, the top five best and worst in the NFL. This season, seven new jersey's made their debut in the NFL. The Patriots, Rams, Chargers, Browns, Falcons, Buccaneers and Colts all debuted new uniforms. Before they even took the field, the fans saw them on Twitter and in true Twitter fashion, everyone had their opinions about them. Well, let's stop wasting time and get into the rankings!
The Best
These jerseys are the ones who just wow the fans anytime they are seen. Without a doubt, if I had the opportunity to have one of these jersey's I without hesitation would says yes to these.
1. Los Angeles Chargers
I mean this is literal perfection. I want all of these. The baby blue jerseys with a modern twist to them was a genious idea. Whoever desgined these for the Chargers deserves a raise. Without a doubt, these are the best uniforms in the NFL.
2. Las Vegas Raiders
I'll admit, I really like this. A classic black and white uniform. I'm glad the Raiders kept this look. The uniform look is so simple that it works perfectly. It's perfectly color coded, even the away jersey with the silver'gray pants. It's not often the Raiders do something right, but they atleast got the jersey right.
3. Minnesota Vikings
I mean, who doesn't love a purple uniform. Not to mention the color rush uniforms too (purple and gold). These are the best uniforms in the NFC without a doubt. Minnesota has always had great uniforms, a tradition they don't break. Again, the colors not only jump out, but they blend nicely together.
4. Carolina Panthers
Look its Cam Newton back when he had an actual offense that functioned properly! Anyways, the Panthers haven't changed their jersey since 2012. My advice: don't. These jerseys are awesome! All of them. They're not too far behind the Vikings for the best jersey's in the NFC title. The North Carolina Blue jersey is the best out of these three. The Panthers took the challenge of having North Carolina Blue, white and black all together in one jersey. It works and it shouldn't be changed.
5. Buffalo Bills
Look at me being nice to the Buffalo Bills again. The all red Bills uniform's are one of my personal favorites in the entire league. The Bills should wear those more often. As for their normal home and away jersey's, they're classic. When you think red, white and blue, you think of the Patriots. Even though the Patriots just missed my top 5, the Bills jersey's stand out more. The blue jersey's really stick out (other than the fact their bright). Those white jersey's are some of the cleanest in the NFL. It's always a pleasure to watch Bill's games because I know I'm going to be looking at an awesome jersey for the next three hours.
The Worst
These are the jersey's I'll say no to without even thinking about it. If I were to have one of these, they go into the closet and never come back out. These are the ones that make me question who made these and who thought they actually looked good.
1. Atlanta Falcons
Excuse me but what even are these? Thos red pants I swear I've seen them in the gym before. These are so bad. The all white uniform in particular makes me want to re-design these jerseys. I've seen high school jersey's compared to these abominations.
2. Indianapolis Colts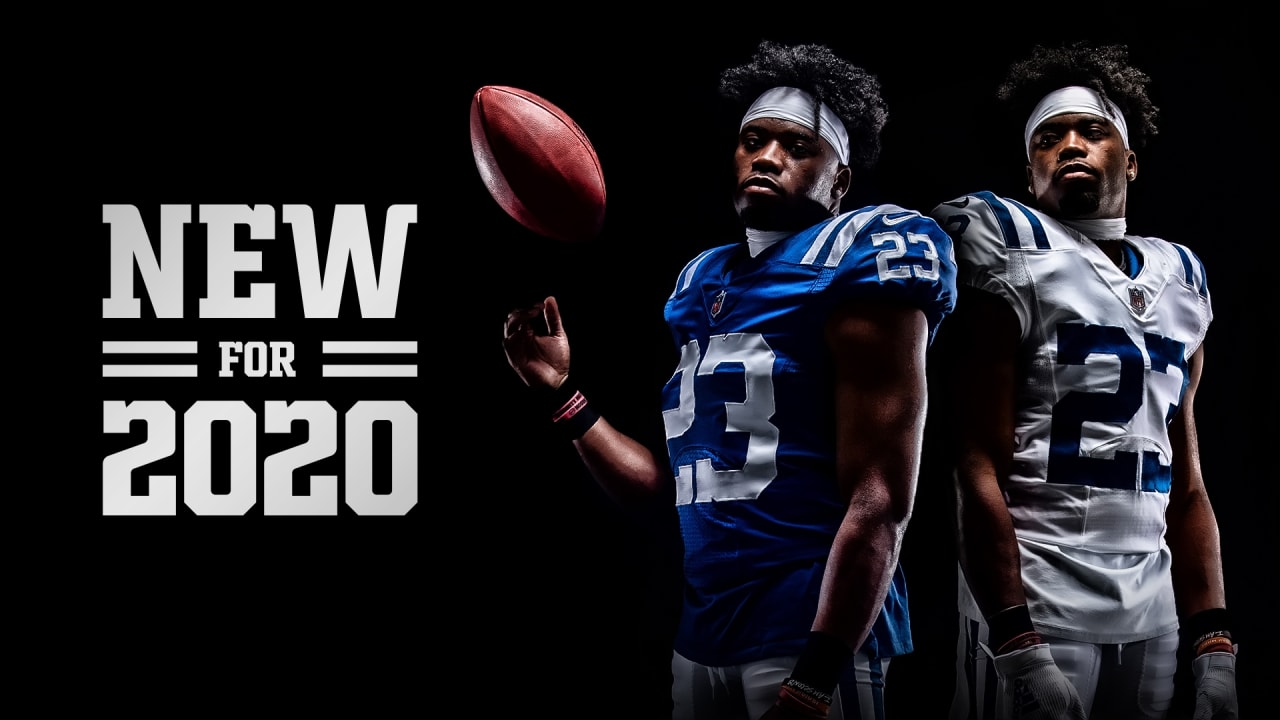 Boring! Indianapolis should look up the definition of new. If you were to compare these "new" jersey's compared to last year's you'd struggle to find a difference. All they did was change the font of the numbering and the lettering, did a new secondary logo, made the current logo rounder (barely noticable!), and made a new woodmark. Again, if I may say this, boring!
3. Los Angeles Rams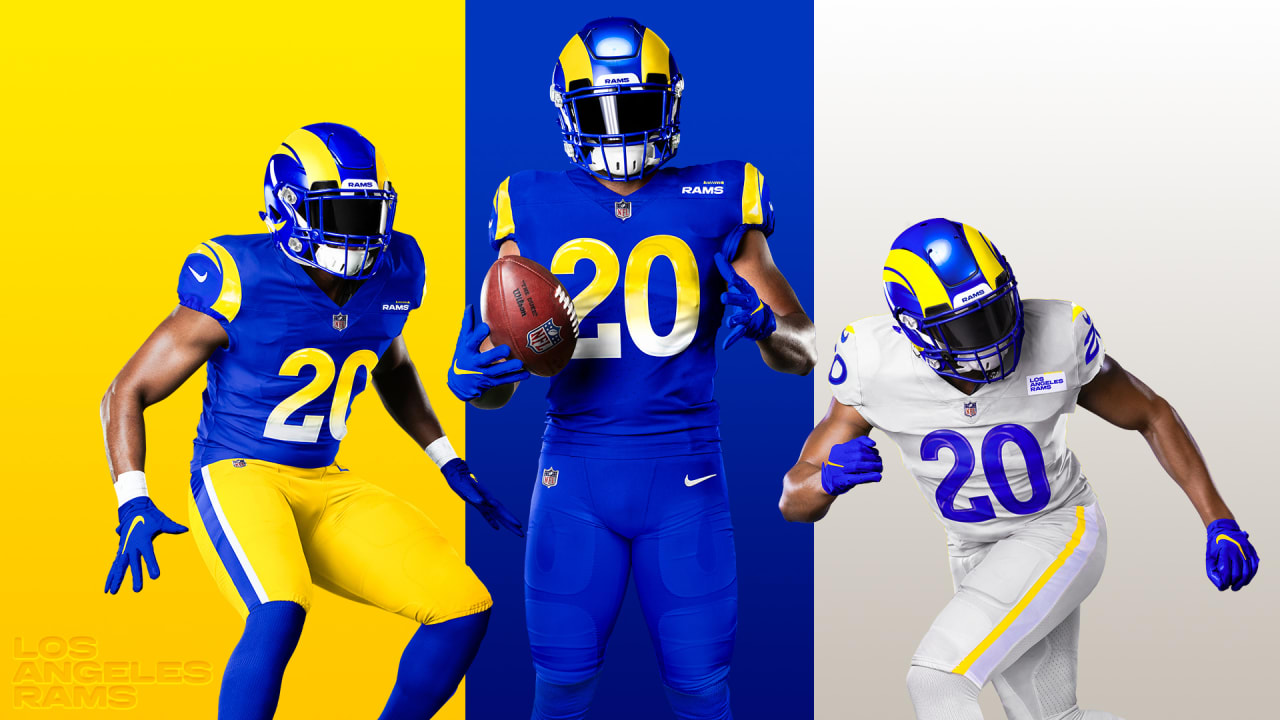 Nope. These are bad. I thought the Rams were joking at first when these uniforms were actually leaked. When the Rams confirmed these were them I couldn't help but laugh. I thought those bright ugly Seattle jersey's were blinding but these might take over that title. I applaud the Rams for trying to have something new and completely leave St. Louis behind, but these don't work. Remember what I said about high school jersey's being better than the Falcons jersey's. That applies to the Rams as well.
4. Washington Football Team
I get it that Washington is in a transition phase at the moment. However, these jersey's are literally just a different shade of red from the Alabama Crimson Tide jersey's. I know there isn't much they can do with the uniform in general, but don't copy Alabama. Get creative Washington!
5. New York Jets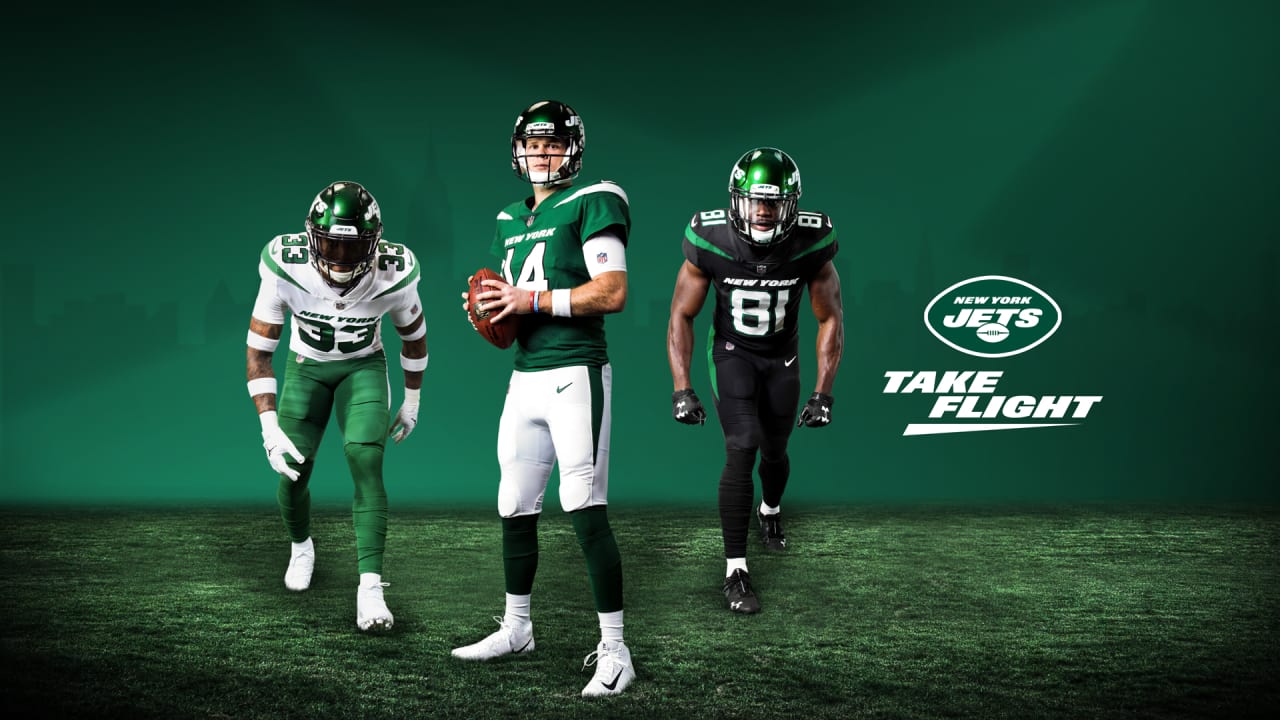 Makes sense that the Jets are a part of this list right? The organization can't do anything right. Literally. These are high school jersey's at best. I still don't know why they wanted to change in the first place. The previous jersey's were great! It's very on brand for the Jets to take something that's good and completely ruin it.
Final Thoughts
I think there are great jersey's in the NFL. Really, there are! However, some teams do in fact need a new jersey like Chicago or Cincinnati. Then there's teams like the five I mentioned who need to do it all over again and not come up with that they currently have. Also, Seattle needs to get rid of that ugly neon uniform they have. That's an actual disaster that they wear those. Do you agree or disagree with my top and bottom five? Let me know!
Use the Promo code "couchguy20" or "LLP" at Manscaped.com. Grab some of the best tools in men's below the belt grooming. Using the code you'll get 20% off of your order AND free shipping. Help out the site and help out yourself by buying some products from Manscaped TODAY.
-Matt Burnett (@mattthew_jordan on Twitter)