Jaguars at Seahawks: Fantasy Football Preview
Welcome to another thrilling matchup in week eight as it is the Jaguars at Seahawks. For starters, a thrilling matchup happening against two polar opposite offenses. One offense is riding with their backup quarterback and a dynamic offense. The other, riding with a rookie QB hoping to get another win on the record alongside of coach, Urban Meyer.
So, for fantasy football managers with players on this matchup. Here are some ideas as to who you should start, bench and flex this week. check it out!
Who You Need To Start!
James Robinson – Jaguars RB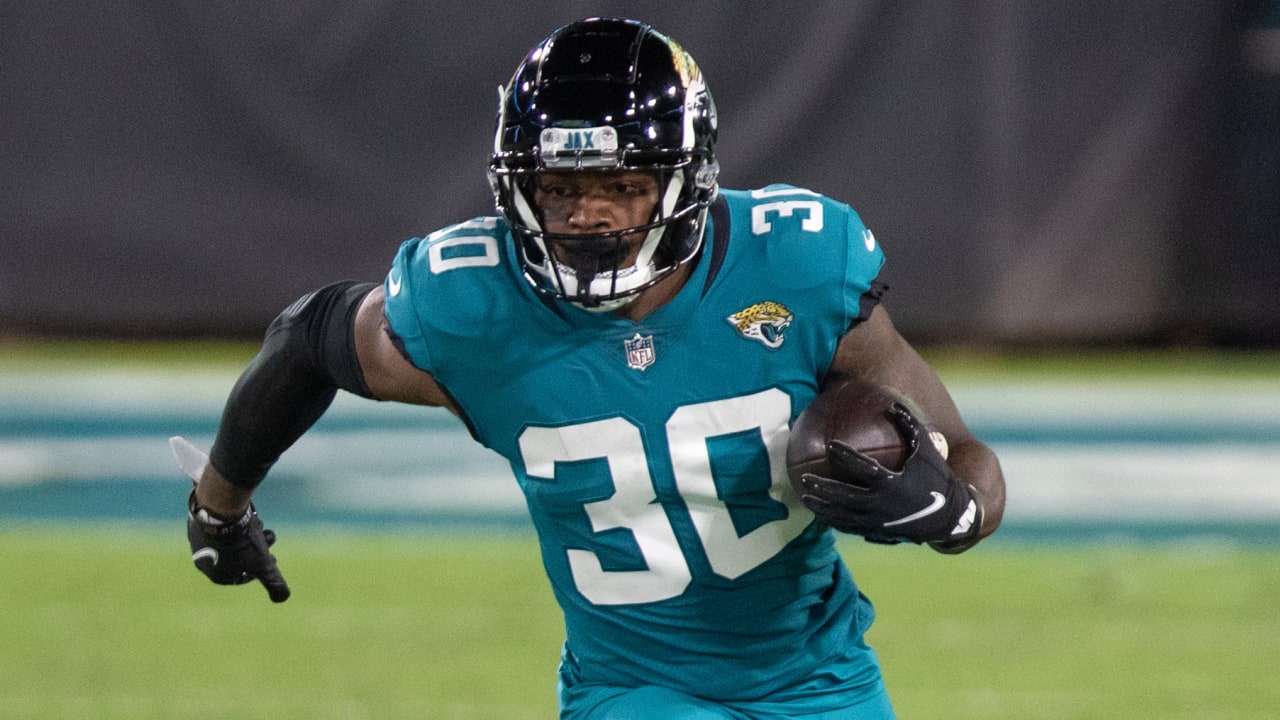 (Image credit to nfl.com)
While many argue that if Travis Etienne Jr wasn't out, Robinson wouldn't have the season he is having.
Since the start of the pre-season, I've been proving many wrong and will continue to do it as Robinson is one of the most exciting running backs since last year. Currently ranked in the top 10 across many fantasy leagues, Robinson is once again, a definite must start this week.
With 84 carries and 460 yards thus far through seven weeks of football, adding five TD's so far in his season, Robinson is averaging 14+ points in most fantasy football leagues. In this weeks' matchup, this is an extremely favorable matchup for a running back with his production. Seattle is currently sixth-most in the league allowing rushing yards to the backfield game with 111.30 yards and therefore another opportunity to see James Robinson put out another 19 points performance from a fantasy football point-of-view.
Might Want To Bench…
Tyler Lockett – Seattle Seahawks WR
(Image credit to Fieldgulls.com)
I hate to say that Lockett is one you should bench given his talent in the field, however you kind of need to in this matchup.
Unfortunately for Lockett, this has been a bust of a season. Averaging just 9 points in most fantasy football leagues, Lockett just doesn't have the volume favorable to start him this week. Additionally, Russell Wilson is still out. While Geno Smith continues to figure out ways to get the ball to him, this matchup isn't all that ideal.
Yes, the Jaguars do allow some pretty soft plays to be made. However, for a Tyler Lockett who is averaging just about 4 targets per game in the past five weeks, this week doesn't make that much sense to start him.
A Possible Flex Option This Week?
Marvin Jones Jr. – Jaguars WR
(Image Credit to Jaguarswire.usatoday.com)
While there have been some rough patches to be worked out between Lawrence and Jones Jr in Jacksonville, somehow they have figured it out.
Throughout six weeks, Jones' production has largely benefited from the ball-slinging QB and this week is a perfect opportunity for this chemistry to develop. It is no secret to anyone out there that Seattle has struggled at the Corner Back position since the start of the season. With that in mind, week eight offers a strong viable flex option for someone the likes of Marvin and hence why I recommend using him as a flex. Would even consider him a WR2 option in case of being in a deep league.
Just for reference purposes, Jones is averaging a solid 9 points per game in fantasy league, and his target share is favorable. Think of this game being something big for him like it was against Houston, Denver and Miami especially in matchups against cornerbacks.
(Featured Image credit to Clutchpoints.com)
Feeling tired, unable to focus and low on energy? We got you covered. Go to shockedenergy.com today and get yourself Shocked Energy today! Obtaining maximum energy with healthy ingredients. Use the promo codes "CGS21" or "CGSN" for 10% off your order today.
Tired of soreness and pain slowing you and your workouts down? Change that. Melt stress away anytime, anywhere with the ExoGun. Designed to give you the ultimate recovery utilizing percussive therapy and deep tissue massage, it will change your recovery life FOREVER. Follow this link (Exogun) for 10% off or use code promo code CGS10 at checkout!
~Diego Galvis (@Diego_TheDJ On Twitter)