Is Jerry Hughes on the Trading Block?
One of the things the Buffalo Bills needed to improve on in the offseason was their defensive line. In this years NFL Draft, they took two defensive linemen and both of them could make the roster this year. With that being said, they already have two veterans on the line already. Mario Addison is 33 years old and Jerry Hughes is 32 years old, so the Bills needed to get younger when it comes to edge rushers. This begs the question, should the Bills consider trading either Hughes or Addison? In this article, I will talk about Hughes. 
Jerry Hughes Contract Situation and Stats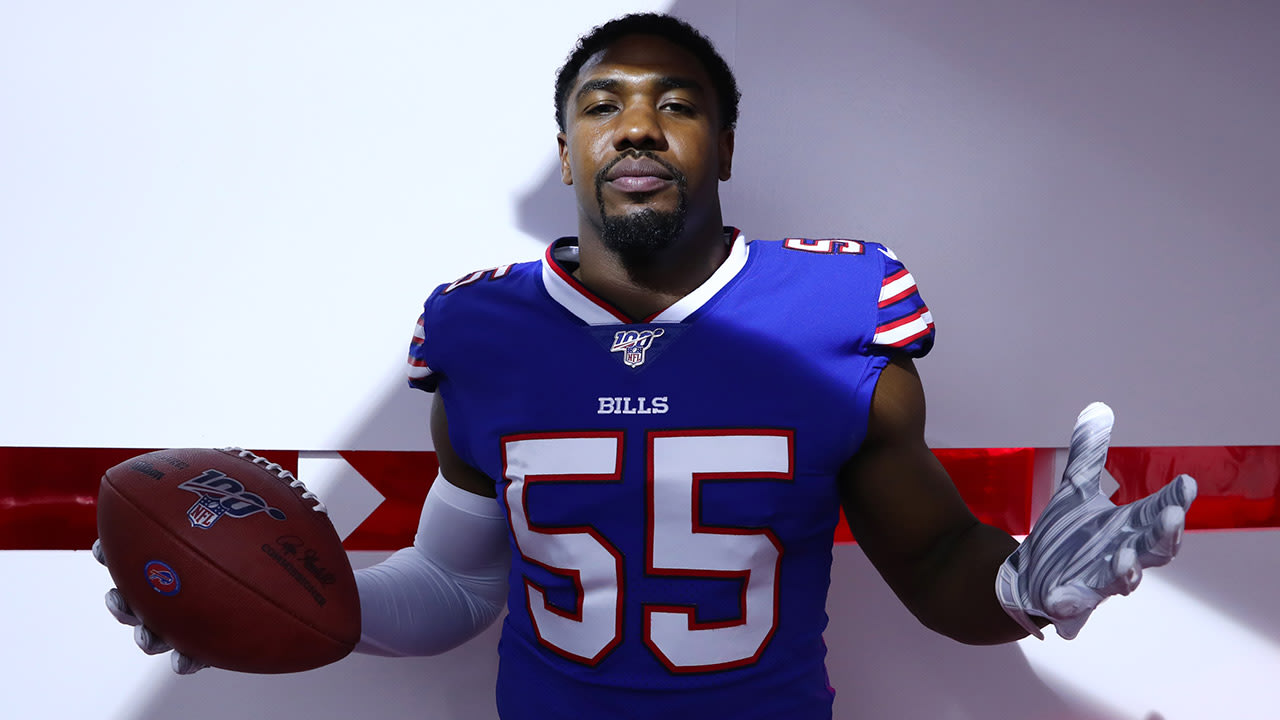 Hughes will be a free agent at the end of this upcoming season. If the Bills do trade the veteran defensive end, it would save them around $6 million in cap space. Looking at his stats, he's still a useful player. According to Pro Football Reference, he had 19 tackles and 4.5 sacks in 15 games played during the 2020 season. If the Bills were to trade him, they wouldn't get an eye popping return but it would open the door for either Gregory Rousseau or Carlos "Boogie" Basham Jr., the two defensive end selections Buffalo drafted this year.
What I Think They Should Do
This is a tough question for me to answer. I love Hughes and he's been with the franchise for awhile now. In my opinion, I think Hughes will be let go, no matter if it's a trade or being released. If he gets traded, you'll probably get a better return compared to if they dealt Addison. Mario won't be a free agent until 2022 unlike Hughes who will be at the end of this season as I mentioned before. It would stink to lose Jerry, but I think Buffalo would love to have either Rousseau or Basham in the rotation. Who knows, maybe they will keep Hughes or maybe let go of both Addison and Hughes. All of this is pure speculation but it's possible Bills fans won't be seeing Jerry Hughes in a Bills uniform this season.
(Featured image credit to Bills Wire-USA Today).
Tired of soreness and pain slowing you and your workouts down? Change that. Melt stress away anytime, anywhere with the ExoGun. Designed to give you the ultimate recovery utilizing percussive therapy and deep tissue massage, it will change your recovery life FOREVER. Follow this link (Exogun) for 10% off or use code promo code CGS10 at checkout!
-Zach Jezioro (@ZachJezioro_13 on Twitter)