Finding Jersey Ad Sponsors for all 32 NHL Teams
NHL Jersey Sponsors
Let me first say and recognize that I may be one of the least qualified people at Couch Guy Sports to drop a hockey-related piece. BUT, as a lowkey hockey fan and member of corporate-America – the recent news of NHL teams having jersey ad sponsors struck me. I'm not necessarily pro-advertisements on jerseys, but c'mon we knew this was coming. This is a predominantly capitalistic society where you can sell ad-space in video games for Pete's sake. These sports leagues / teams will sell anything they can for more revenue. Don't love it, but it's the reality of the situation. 
EXCLUSIVE: The @NHL is adding advertisements to its jerseys for the 2022-23 season https://t.co/5HibbGIlYJ pic.twitter.com/HHkkV5ElyT

— Sportico (@Sportico) August 17, 2021
I love talking about jersey ads and brands. Why? I'm not sure – but back in 2019 the LA Clippers having the dating app 'Bumble' as a jersey patch sponsor made me both happy and hysterical. I still regret not purchasing a jersey of every player with the Bumble patch. It was the PERFECT brand fit for a city like Los Angeles. More teams should have thoughtful jersey sponsors, and lucky for them I'm here to help.
NHL Jersey Ads Criteria
I'm just going with the wind and the general vibes I get from my knowledge (or lack thereof) of these cities and hockey fanbases. I could be lame and just pick the biggest grossing companies in each market, but I will not! That's not fun – these jersey patches should have personality. The logo should fit realistically though, as these patches will be 3 inches by 3.5 inches. 
Without further ado, let's get right into all my picks for each of the 32 – in alphabetic order.
Anaheim Ducks
Disney
A number of reasons why this is a nice fit. DisneyLand is one of the biggest employers in the Anaheim area. The Mighty Ducks films, as well as their new Mighty Ducks series on DisneyPlus. Did I watch that new series? No. Would a Disney patch on their jerseys inspire me to watch it? We'll find out. 
Arizona Coyotes
PetSmart
Get it? They're Coyotes. Technically they're not pets but with people out in Arizona who knows. And it's a huge company based out of Phoenix. This just WORKS. 
Boston Bruins
Dunkin' Donuts
Low-hanging fruit here, picking Dunkin feels a little cheap to be honest. BUT, I know this is the consensus pick among fans, and would absolutely SLAP as a logo on a B's sweater. No need to overthink it.
(PS – shoutout to this dystopian mock up of a what a Bruins jersey would look after a total corporate takeover.)
The year is 2025, and your favorite NHL team reveals their jersey ad sponsors pic.twitter.com/3AHfjnFk9p

— Petrov McGuire (@McguirePetrov) August 17, 2021
Buffalo Sabres
Thimble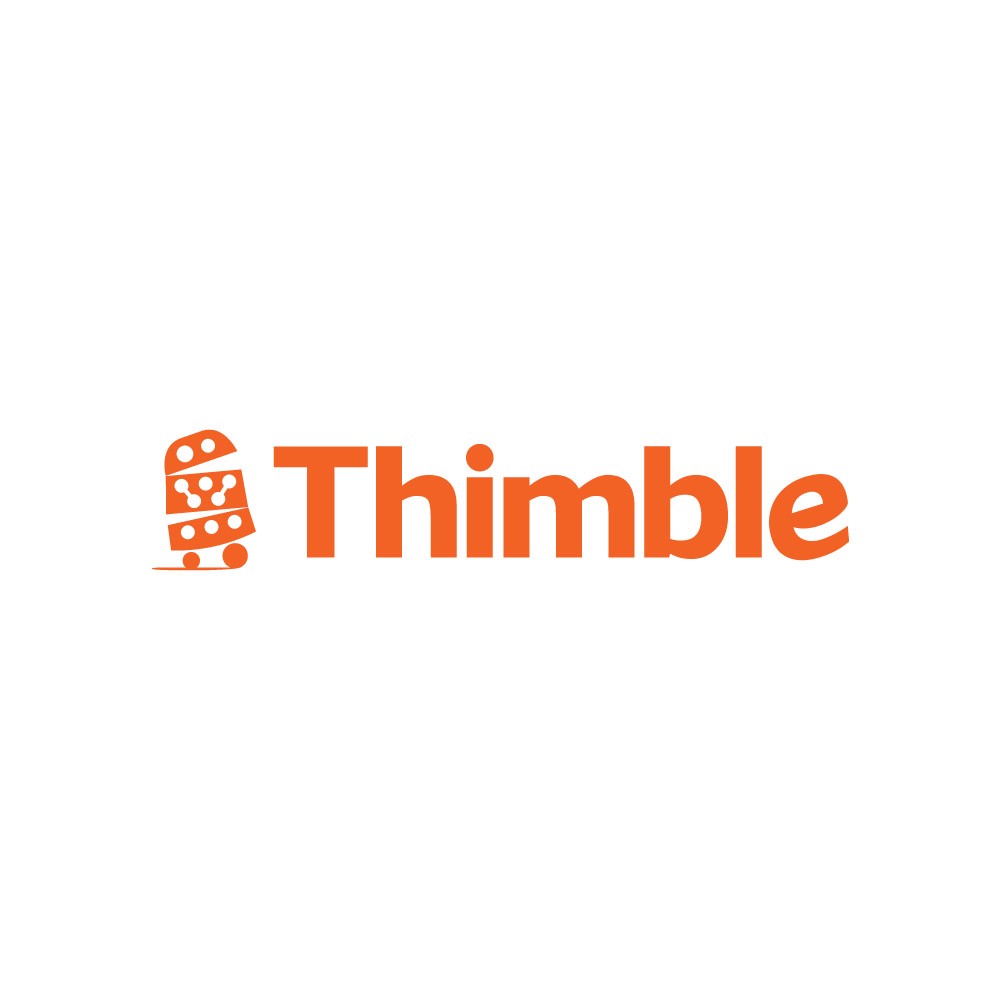 Thimble is a cool start-up tech/education company based out of Buffalo, NY. Very neat concept where they provide kids with tools and training to learn STEM and robotics skills. Honestly, after reading more about it, I want in. I might mess around and adopt a kid just to do this with them. On top of that, cool logo with a nice little mascot dude to slap onto the Sabres jersey.
Calgary Flames
Shell – Canada

Listen, I don't really want to be lame and pick a bunch of big oil companies and banks, BUT – this just fits to me. Shell is a huge company in the Alberta province, and the logo fits with the color scheme of the Flames very well. I must admit, I haven't been to Calgary. So I apologize in advance to anyone who has and is offended by me selecting a large multi-national corporation.
Carolina Hurricanes
Red Hat
Raleigh lowkey has a ton of cool tech-related options, but Red Hat is the pick. Logo fits with the color scheme and identity of the Canes. I will say, if they go with Red Hat, they are NOT allowed to wear the Hartford Whalers throwbacks. Beautiful jerseys, but those should NOT be muddied by a clashing logo like this. And also the Canes should not get to rock the jersey of the city they ROBBED of an NHL team.
Chicago Blackhawks
AOL
First off, a name-change is coming. The resistance to Chicago's hockey team name is strong, and Native American groups are united against it. So with that in mind, I felt like any reference to their team mascot and logo was irrelevant here. But, until they do that – I don't think it's appropriate to even suggest that they should support a Native group or company with an advertisement. That being said – this organization is outdated, behind the times, and in need of serious revamping. What company aligns with that? AOL! How are they still such a thing? I am unsure and don't feel like looking up how they pivoted after AIM became defunct. But, that general out of date vibe is what makes this a perfect match.
Colorado Avalanche
Yeti
This one picked itself. At first I was looking up the biggest dispensaries in Colorado as a fit here. But then the names and logos were weak so who the heck cares. Yeti isn't headquartered in Colorado, but imagine the pairing of the Avalanche and Yeti?! If this isn't a partnership already, it 100% should be. A match made in heaven.
Columbus Blue Jackets
Raytheon
In my research, I learned that the Blue Jackets is an ode to the patriotism of Columbus and Ohio from the Civil War. President Lincoln requested 10 regiments at the outbreak of the Civil War and they went and sent 23!!! That's pretty cool. As a fit, in somewhat ironic fashion, I matched them up with one the largest US Defense contractors, Raytheon. Does it get any deeper than that? Not really – they're based out of Massachusetts and always have been. Do you hate my pick and subsequent logic on this one? Maybe – but again, no one asked me to write this, so I don't care!!!!!
Dallas Stars
Dancing With The Stars / ABC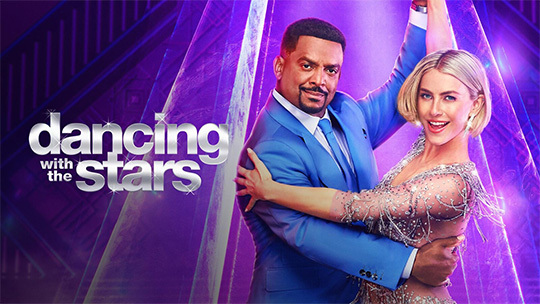 Did you know this show was still on? If you answer no, then you're with me. Why would they advertise on an NHL jersey? For that very reason – brand awareness. Get the word out that this show has somehow not yet run its course and still exists. Dallas Stars – Dancing with the Stars? Are you kidding me – ABC, you're welcome for the free idea.
Detroit Red Wings
Red Wing Shoes
I mean if this isn't what they do, then what are we even doing here? If it's a automobile manufacturer that'd be so lame (unless they bring back Pontiac and this logo is the announcement).
Red Wing Shoes is somehow a mainstay in the footwear industry despite myself never having considered owning a pair. Am I missing out? Could my feet be getting jipped because I have always just paid no mind to the occasional Red Wing Shoes store? Perhaps. But until the Detroit Red Wings partner with Red Wing Shoes, I refuse to find out.
Edmonton Oilers
Solstice Environmental Management
I mean – can you imagine?? A hockey team named after oil gets a jersey sponsor that focuses on bettering the environment? The irony! Perhaps this a minor way for the Oilers to repent for their vague promotion of draining the Earth's fossil fuels and pollution? They're a major consulting firm in Edmonton – I don't know much more than that. Either way, I'm rooting for this. The beautiful chaos of the worlds colliding. I bet this would make oil-people very upset.
Florida Panthers
Big Cat Rescue
Did the name ring a bell? Yes – the very same big cat sanctuary owned by Carole Baskin from Tiger King. The funny thing is, I don't even think I'm joking. I talked myself into this one. Can you actually imagine?? Carole Baskin would do anything for the attention and press this type of partnership would stir up. They're the literal PANTHERS. Did she kill her husband? Maybe, I don't know – but for this, it's IRRELEVANT! Protect the cats and get the word out. This jersey ad does just that. And it's appropriately 'Florida weird' for a team not actually in a major city of The Sunshine State.
Los Angeles Kings
Rolex
Did you expect Burger King here? No way, far too cliché for my taste. BUT – I would be remisced if I didn't pair the LA Kings with a brand of royal relevance. Rolex, is the classy fit. A crown on the logo – but not overpowering royal vibes. Does anyone buy a Rolex anymore? I don't think so – but maybe I'm just hanging out in the wrong circles. Either way, they still exist and crush it enough to put ads all over tennis tournaments, so this partnership is in play.
Way too many options here. Honorable mentions to Crown Royal, The Crown (TV show), and MGM Grand (lion logo).
Minnesota Wild
Duluth Trading Company
Had to think out of the box here. Everyone was anticipating Target, I know it. It wouldn't be a bad fit if it weren't so damn obvious (and slightly lame).
Duluth Trading Company is based out of Minnesota and is a MASSIVE entity. I know dudes who swear by their boxers/underwear. I can't vouch myself – but I will take their word for it. A little bit of a rugged fit here for a team named the Wild. It works.
Montreal Canadiens
Tim Horton's
A few different directions we could've gone in here, but Timmy H was the move. Haven't had Tim Hortons in a minute though. These were prevalent for a minute in Rhode Island during the mid-2000s, but all went out of business. They're still flourishing as a proudly Canadian company elsewhere though. Give the Canadiens some Canadian (or is it also -ien) pride!!!
Nashville Predators
NBC Dateline
We did an ABC advertisement already. NBC would undoubtedly want in on the action to compete. Which team fits with their needs? How about the To Catch A (Nashville) Predator?! Chris Hansen could solely fund this jersey patch.
New Jersey Devils
E-Z Pass
People can say what they like about New Jersey – but DAMN. What a highway system. The Jersey Turnpike is a dream for someone used to the God-awful highways of Connecticut, Rhode Island, and Massachusetts. E-Z Pass has no need to advertise – and would not spare the massive expense, but I don't even care. Salute to the highways of Jersey. They deserve it.
New York Islanders
Penguin Random House

Remember this little guy?? Yes – this is Penguin Random House, the book publisher you may recognize from a million children's books. Sort of a funky pick, but I dig the logo and throwback look. With minor tweaks, the color fits perfectly on an Islanders jersey. How random would this match be? Does Random House need to advertise? Not really. Do they need to advertise to hockey viewers? Absolutely the heck not! But I don't care – I love it!!!
New York Rangers
Hinge
Needed a dating app on here, because I find it innately funny. Hinge is based out of NYC and a logical fit for the New York Rangers. The logo could fit with almost anytime – but a dating app is ideal for a city like NYC.
Ottawa Senators
Labatt Blue
I know very little about Ottawa or any Canadian government adjacent entities that would fit well. As a result, I'm copping out and going with a beer brand. I feel like it's a weird but funny move if a team named after people in the business of governing would partner with an alcohol-centric company. Not like 'HAHAHA' funny, but like 'oh lol' funny.
Philadelphia Flyers
Wawa
This one could be VERY real. If the Flyers don't hear from Wawa on the advertisement patch opportunity, I will be CRUSHED. Wawa is the most Philly area thing. The Devils could swoop in and snag Wawa – but the rightful spot for them is in Pennsylvania.
Pittsburgh Penguins
Heinz – Mustard

Hear me out. You probably rolled your eyes when you saw Heinz for Pittsburgh. Ha ha ha. So obvious, yeah yeah. BUT – what if instead of the normal logo or ketchup we did Yellow Mustard?! Innovative, yes. Too bold? I'll let the Yinzers decide. If I had more boldness I might even suggest the honey mustard style, to truly match the goldish color on the Pens sweaters.
San Jose Sharks
eBay
I just learned eBay has their headquarters out in San Jose and I can't get it out of my head. A ton of random options out here – HP, Adobe, PayPal, etc. Nothing really moves me though – which I suppose is on brand for a team like the Sharks. Both founded in the 1990s, I think eBay is a solid fit. But, I like the old logo more, so I'm recommending they go back to that one for the jersey patch.
Seattle Kraken
Starbucks
Is this one too obvious? It might be. BUT – hear me out – that Starbucks logo and color is a nice match for the Kraken. I feel like Starbucks is the first company people think of when they think of Seattle. But that's fine, I won't fight fate.
St Louis Blues
Guitar Center
We got alarmingly close to picking Blue Man Group for this one – but I didn't have the heart to do it. Guitar Center fits the vibe of what I want the Blues ad to embody. Soul, music, and pizazz. If House of Blues or the Hard Rock Cafe enter the mix, they're welcome here too.
Tampa Bay Lightning
Tech Data
I truly already knew of this company, and think of them as a primetime business in Tampa Bay. BUT, it's the color scheme and technology angle that makes sense for a team like the Lightning. It just makes sense!!!
Toronto Maple Leafs
OVO Sound
The theme of what should've been here is obvious. However, selecting a maple syrup brand caused me more stress than I could have imagined. I wouldn't wish this upon my worst enemy. First off, all the maple syrup brands I know well are made in the US. So what am I supposed to do, pick a random Canadian one and lie to you all? On top of that – like 99% of these maple syrup logos aren't even logos. And those that do have logos, are red, which would not fly on these jerseys!
After too much deliberation, I said screw it – let's just go with Drake's label. Clean logo, easily adaptable with other colors, and he's already embedded with the Raptors. This may not be the Mrs. Butterworth's type fit you expected, but it works.
Vancouver Canucks
Urban Dictionary
Let's get kinda weird here. Does Urban Dictionary need advertising? I tend to doubt it. However, if they did pony up the dough, it would be for a team named after a slang term – the Canucks! Nothing more to it than that.
Vegas Golden Knights
Caesars Entertainment
If Caesars did this, MGM would be so mad. I want a huge bidding war for this one. Between all of the casino/hospitality businesses, the Vegas Golden Knights could be a massive snag. I have a weird feeling this ad sponsor is going to be dope and not disappoint. Maybe they'll even use Wayne Newton to announce the partnership. VEGAS BABY!
Washington Capitals
DC Comics
What's the best way for DC Comics to fight the Marvel machine? More advertising!! How random would this be? First the new Suicide Squad film was a hit, now they're tied to the Caps and Ovechkin? HUGE glow-up potential for the DC Comics franchise.
Winnipeg Jets
Canadian National Railway
Jets with trains as a prevalent sponsor. Can you imagine the turmoil this would start?? I'm leading the way in terms of brand versus team mascot chaos with these picks. Just wish they had a logo with a train on it.
The End
If you made it this far – we did it. About halfway through I almost scrapped it entirely, but pressed on, for you, the reader.
Full disclosure: I would be willing to put money that zero of these sponsors will actually be selected. But that aside, I think I can speak for the both of us when I say we had a heck of a time along the way.
– Gilli (@BigGilli/ @SmallStateTakes / @PodVerbalCommit)
Header photo courtesy of NHL.com (https://www.nhl.com/kraken/news/naming-nhl-seattle/c-308594950)