Corey Kluber makes Yankees history with 12th no hitter in franchise history:
Corey Kluber
Whether it's your team or not, there is something special about pitching a no hitter in baseball! I always find myself keying in on any pitchers who flirts with a no hitter! For the first time in my lifetime my favorite team, the Yankees, attained the sacred no hitter. Last night, I got to witness my first no hitter when Corey Kluber pitched for the Yankees vs the Texas Rangers game! It's amazing to watch the no hitter take place as a fan! We all know the unwritten rule in baseball; when the pitcher gets close, you don't talk about it! 
After the 6th inning last night, Michael K. would not shut up about him having the no hitter and the YES Network started showing flashbacks of Yankees past no hitters! 
From the 7th inning on I was locked in and pacing around my room as I watched Kluber pitch toward the no hitter! Every pitch, Ground ball, Pop fly and especially the pop fly's  headed towards right field where Tyler wade, not a typical outfielder, was filling in playing due to an injury mid game.  When these things happen, it's amazing to see the communication between catcher and pitcher! Kluber and Kyle Higashikia were locked in all game and found a deadly rhythm together calling this game. Finally, with two outs in the 9th,  the pressure was on Kluber to deliver one more out to achieve Yankees History. Many call Kluber  a "Robert" because he never shows any emotion when pitching and this moment was no exception. Ground ball to second baseman, Gleyber Torres,  he throws it to, Luke Voit, and the team starts to celebrate the no hitter! 101 pitches and an absolutely dominant permanence for Corey Kluber as the team celebrates a special night in Texas! What a feeling it was to witness my first no hitter and to see Kluber achieve Yankee history!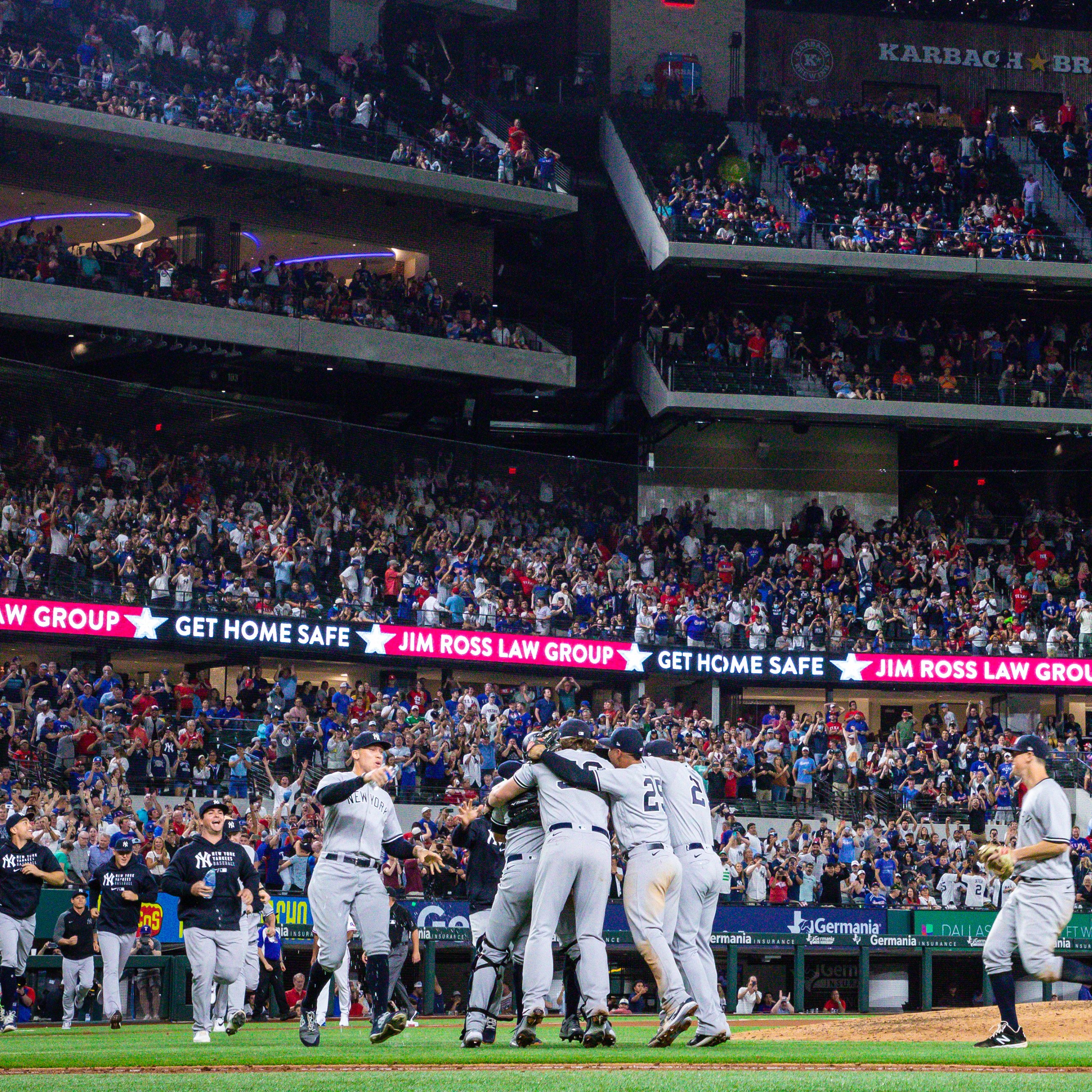 Final thoughts
My final thoughts are that as a fan this was a fun game to watch! I got to see my first no hitter as a fan and on top of that ,  how can you not root for a guy like Cory Kluber! The guy has not pitched in two years due to injuries and lot people and baseball experts counted him out this year and called Yankees stupid for singing him! Well look at him now, Cory Kluber is proving the people wrong and has pitch great for the Yankees! See below his stats for the year, all solid, and he has solidified himself as the number two starter! I believe his stuff is only going to get better as the year goes on and Kluber will be key to the Yankees World Series run! Thank you Cory Kluber for letting me witness history last night!
Sincerely,
 Chris, big time Yankees fan!
Use the Promo code "couchguy20" or "LLP" at Manscaped.com. Grab some of the best tools in men's below the belt grooming. Furthermore, using the code you'll get 20% off of your order AND free shipping. Help out the site and help out yourself by buying some products from Manscaped TODAY.
Chris Addorisio: (Addoriso19)
Congratulations @CKluber on the no hitter and thank you for allowing me to be a part of an incredibly special night I will never forget! pic.twitter.com/es4FU7Hdwm

— Kyle Higashioka (@the_higster) May 20, 2021