Bart Scott Criticizes Cam Newton's Nickname For Mac Jones
Bart Scott does not like the New England Patriots. That statement needs to be made because, as valiant as he tries, he can never completely hide is Patriot hatred. That disdain reared it's ugly head again today on ESPN. While on the Keyshawn, JWill & Zubin show, Bart Scott felt the urge to criticize Cam Newton's nickname for rookie QB Mac Jones. (Skip to the 1:30 mark for the comment)
Here are the comments in case you can't watch the video:
Mac and Cheese' is like one of the most disrespectful nicknames that I've heard in a long time, and this dude thinks it's a term of endearment. Like, I don't know if somebody told him, he's pretty much body shaming him.
I know what you're thinking, "Bart MUST be joking, right?", but if you watch the video, it's clear he believes what he's saying. First and foremost, we have to add some slight background here. Cam Newton has a nickname for virtually every single player that is or has been on the Patriots. Here are some notable ones/the ones we know about: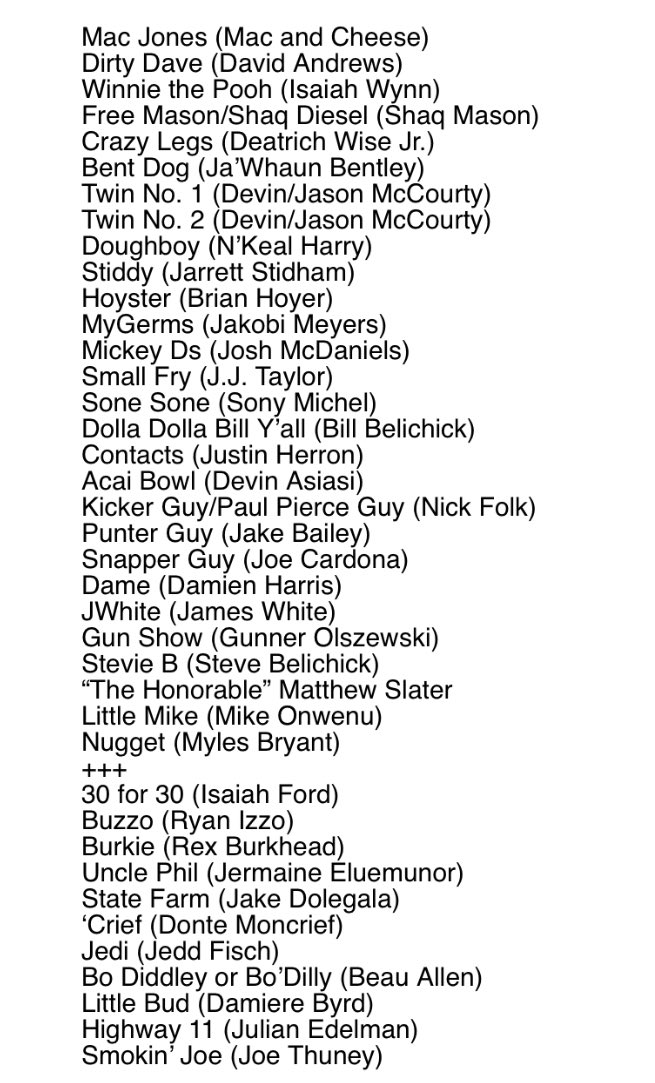 Now, Scott says that is "one of the most disrespectful nicknames" he's heard? You mean to tell me that 'Mac & Cheese' is more disrespectful than 'Small Fry', 'Little Bud', 'Kicker Guy' or 'Punter Guy'? Come on now Bart, that's just silly.
It's clear to anyone with common sense that Newton picks his nicknames out of good fun. There is absolutely zero malice behind any of them. The fact that this is being brought up is insane.
And then Scott brings up the serious topic of body shaming. Really? If anything, I could say YOU are body shaming Jones for assuming his less than perfect physique is why Newton calls him 'mac & cheese'! By the way, that's not even the most disrespectful nickname Cam has when it comes to a potential body shaming issue. He calls N'Keal Harry 'Doughboy'…if that isn't body shaming, then 'mac & cheese' is fair game.
At the end of the day, whether a nickname is fair game or not rests solely on the person who's being called said name. And as far as we know, Mac Jones has no issue with it. So if Mac Jones doesn't care about his nickname, neither should Bart Scott.
Use the Promo code "couchguy20" or "LLP" at Manscaped.com. Grab some of the best tools in men's below the belt grooming. Furthermore, using the code you'll get 20% off of your order AND free shipping. Help out the site and help out yourself by buying some products from Manscaped TODAY.
Tired of soreness and pain slowing you and your workouts down? Change that. Melt stress away anytime, anywhere with the ExoGun. Designed to give you the ultimate recovery utilizing percussive therapy and deep tissue massage, it will change your recovery life FOREVER. Follow this link (Exogun) for 10% off or use code promo code CGS10 at checkout!
-Mike Sullivan (@msully5433)
(Featured Photo Credit: 985thesportshub.com)